6 Must-Dos to Succeed in Your Career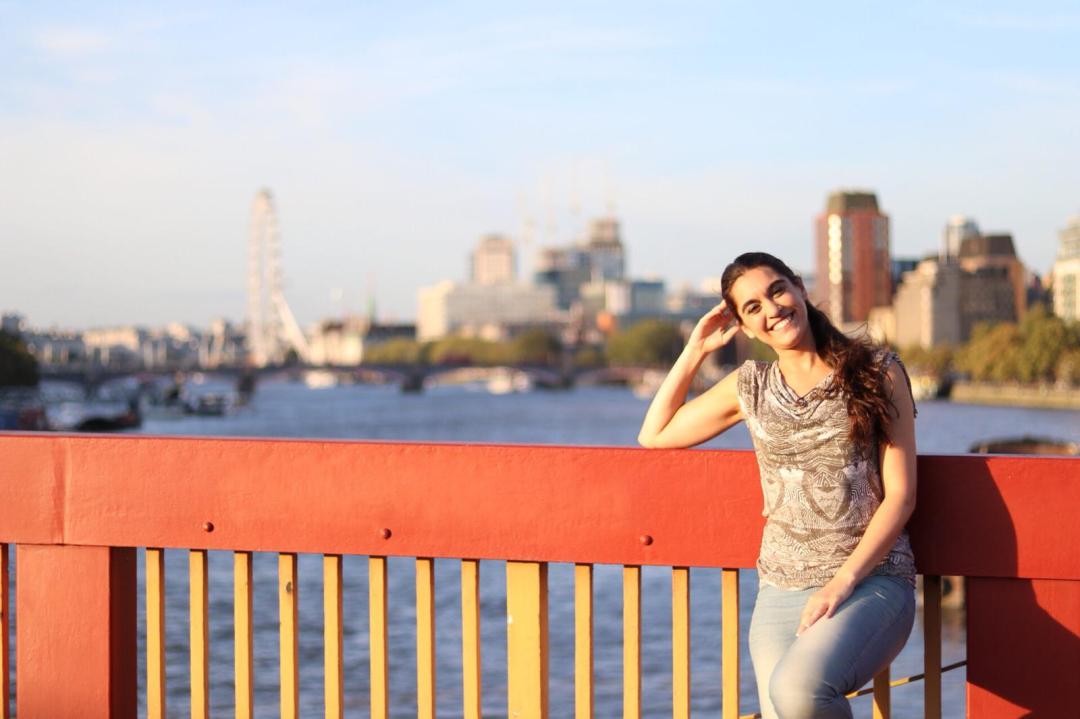 You know you can't deal with your current job anymore. You need a change. Whether it's getting a promotion, moving to a different company or completely changing your career path, you know you can do better. You deserve better.
In such a competitive job market, it can be difficult to stand out and have access to the best opportunities. You need to know the right people, how to sell yourself and have a clear strategy. You will need to find a way to stay motivated and confident during the application/transition process, since it can take a while to receive THE offer.
Looking for a new job can become a full time job!
As a career coach, I help people during all the phases of the process when they decide they want a change in their career. Based on my experience, there are some steps that apply to pretty much everyone.
The following is a list of 6 must-dos to succeed in your career.
1. Gain clarity.
I hear it all the time. "I hate my job. I need to quit. But I have no clue what I would like to do instead!".
Getting clarity around your career goals is the first thing you need to do before you start taking any actions. Spend some time thinking about what your ideal job would look like. What type of tasks do you enjoy doing? What interests you? What are you really good at? Do you value flexible working options? Do you enjoy working in large teams in international companies or would you find more exciting to work for a start-up?
Make a list of things you value in your career. Pick the 10 that are most important for you and sort them by relevance.
This is a moment to get to know yourself better and dream big. This step is about understanding what a meaningful and fulfilling career would look like for you.
If there are any inner voices saying "that's impossible", "you're asking too much" or similar, go straight to step 3!
2. Explore potential career paths.
Now it's time to fit all the ideas you came up with in the previous step into potential options.
In what industry/roles could you apply your skills and knowledge? What types of jobs would meet your requirements?
There are endless options, from changing to a different role in the same company to setting up your own business. Maybe you want to change to a different industry or start a portfolio career. Or maybe you want to go part time and start a side hustle or even start working as a freelancer!
Brainstorm all the potential options. Do some research online. Ask people.
Do you know of anyone who is doing something similar to what you described in the previous step? Contact them and ask them how they got there.
If you have an option in mind but are not sure if you would like it or not, there are always options to do some volunteering or shadowing.
This phase might take some time until you find the right path for you, and it's perfectly normal. Just be patient and gather as much information as you can before you start narrowing down the options.
3. Work on your mindset.
This is probably the most important one. It doesn't matter if you have the best CV, strategy and contacts in the world, if you don't have the right mindset, you won't get very far in your career.
Mindset is everything. If you don't feel confident and believe in what you have to offer, you won't perform well in interviews or important meetings. There might be tough times when you will send an email and they will blank you, or they would pick another candidate, or you will question why you started this change in the first place.
Building resilience, knowing how to manage stress and removing your limiting beliefs is a MUST if you want to stay motivated and succeed in your career!
4. Personal Brand
Your brand is not what you think of yourself, it's what others perceive from you. What would your colleagues say if you weren't there and someone asked them about you?
A personal brand is a combination of how you talk, how you behave, your common expressions, what you wear, how you walk, and of course the skills you have. But is not as much about the skills you actually have but the skills others associate you with.
In essence, what makes you unique? What would make you stand out from other competitors?
Developing a powerful personal brand will multiply your chances of getting attention from potential hiring managers.
5. Networking
Networking is king. Especially if you are looking for more senior roles or are considering working for yourself, most of the opportunities will come through networking. And you have to start now.
You can't start randomly contacting people you don't know when you are in a hurry to get a new job. That is not how networking works.
Networking is about building relationships, not about asking favours. It's about connecting with people with similar interests, exchanging value and getting to know each other.
No one will recommend you for a job if they don't know you or they don't trust you.
So start building your network today! Start by catching-up with colleagues or acquaintances you have things in common with. Be yourself. Show genuine interest for what they do. Talk about how you can help each other.
You never know who they might introduce you to, what piece of important advice they might give you or how you will end up collaborating in some way in the future. But don't expect anything from them, just start by building the relationship.
6. Design an Action Plan.
Another thing you will need to achieve your career goals is a detailed, realistic and effective plan.
Some career transitions will require longer than others. You might need to undertake some training, do some volunteering or go through time-consuming application processes.
The clearer you are on what to do and when to do it, the more time you will save.
Start planning the urgent and important tasks and assign a deadline for each one.
If thinking of a long-term plan overwhelms you, start with a plan for the next month.
Make it your priority and find a 'career buddy' to help you stay accountable. When you have someone to report your progress to, you will be more likely to complete your tasks!
I cover all these topics in my career coaching program, so if you would like some guidance and support, why not book a free consultation to have a taster of what working with me would look like!
If you would like to receive more articles and content like this in your inbox, subscribe to my Newsletter here! and you will receive my FREE video training: STEP INTO YOUR POWER WITH CONFIDENCE AND JOY.
Verónica Moreno
Humanistic Counsellor | Theta Healer | Shamanic Energy Healer | Life & Career Coach | Personal & Spiritual Development
Hi! I'm a qualified Counsellor, Theta Healer and Shamanic Energy Healing practitioner. In these times of chaos, crisis and despair, I see a huge opportunity for deep healing, personal transformation and soul evolution. I have a unique approach being trained in different psychological and energy healing modalities. Unlike in normal therapy we won't just talk about your problems again and again. This a first step, and it is wonderful to gain awareness, but to get effective results we need to go deeper. With Theta Healing we will access the subconscious mind, and the Shamanic techniques I offer will work on removing negative imprints from your energy field. They are incredibly powerful techniques that will help you achieve a deep and effective transformation. So if you feel that you are ready to go within, release and heal all the blocks, beliefs, programs and traumas that are no longer serving you… If you want to start manifesting your soul's purpose and highest destiny… If you want to feel truly empowered and in control of your life and the reality you experience… The journey starts here and now! I offer 1:1 sessions, packages and online programs for different budgets and preferences. Every month I run free events that include fire ceremonies and guided meditations. Have a look at www.veronica-moreno.com Or email me at hello@veronica-moreno.com and Let's have a chat to discover how I can help you.