We recommend: Survival Lessons
Psychologies' deputy editor has a book for anyone trying to figure out how to live when life is being difficult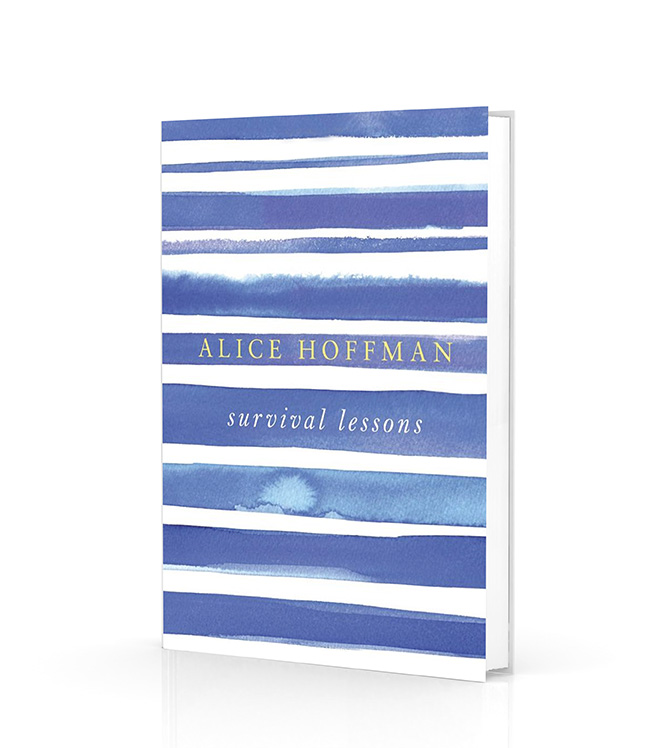 Fifteen years ago, author Alice Hoffman was diagnosed with cancer, and then survived it. She says it took her that long to write the book that she needed to read when she was going through the experience. What she was looking for was a book that would teach her how to get through what was happening to her and, because she couldn't find that book, she wrote one. Survival Lessons is a short read – less than 90 pages – but its reach is vast.
Each short chapter (just the right length for sick people, or sad people) explains one of the 'lessons' Hoffman gained from her experience. You could summarise them here, but they only make sense in the context of the moving, personal stories she tells to illustrate how she came by them. Learning is in living, she seems to be saying. It's in the going on. We survive because we keep moving, albeit with the help of heroes, real, abstract or imaginary.
Here are some of Hoffman's heroes: Anne Frank; puppies; Julia Child and her recipe for the perfect boiled egg, or her oldest friend and her recipe for a brownie you'll never forget. You'll learn where to look for further knowledge: in wilful teenagers, or the very old – people in their eighties and nineties. She'll also teach you what people really need to hear when they're sick and afraid (hint: it's not 'everything is going to be fine'). There are suggestions for books to read when you're going through a trauma, or movies to watch (yes to Johnny Depp; Bill Murray and the original Wuthering Heights; no to anything focusing on death, sorrow or illness).
This is a book that says: life is sorrow, but it is also joy. This is a book that teaches you how to reconcile those two things. It's not just a book for people with cancer, it's one for anyone trying to figure out how to live when life is being difficult, as life so often is. Buy it for someone who matters to you – but buy two copies, and let one of those people who matters be you.
Survival Lessons by Alice Hoffman (Algonquin Books, £9.99) is out now