Vegan vegetable, pistachio and black pepper curry
Try this delicious recipe from Sabrina Ghayour for Le Creuset, using health-giving spices to create a delicious and deceptively rich flavour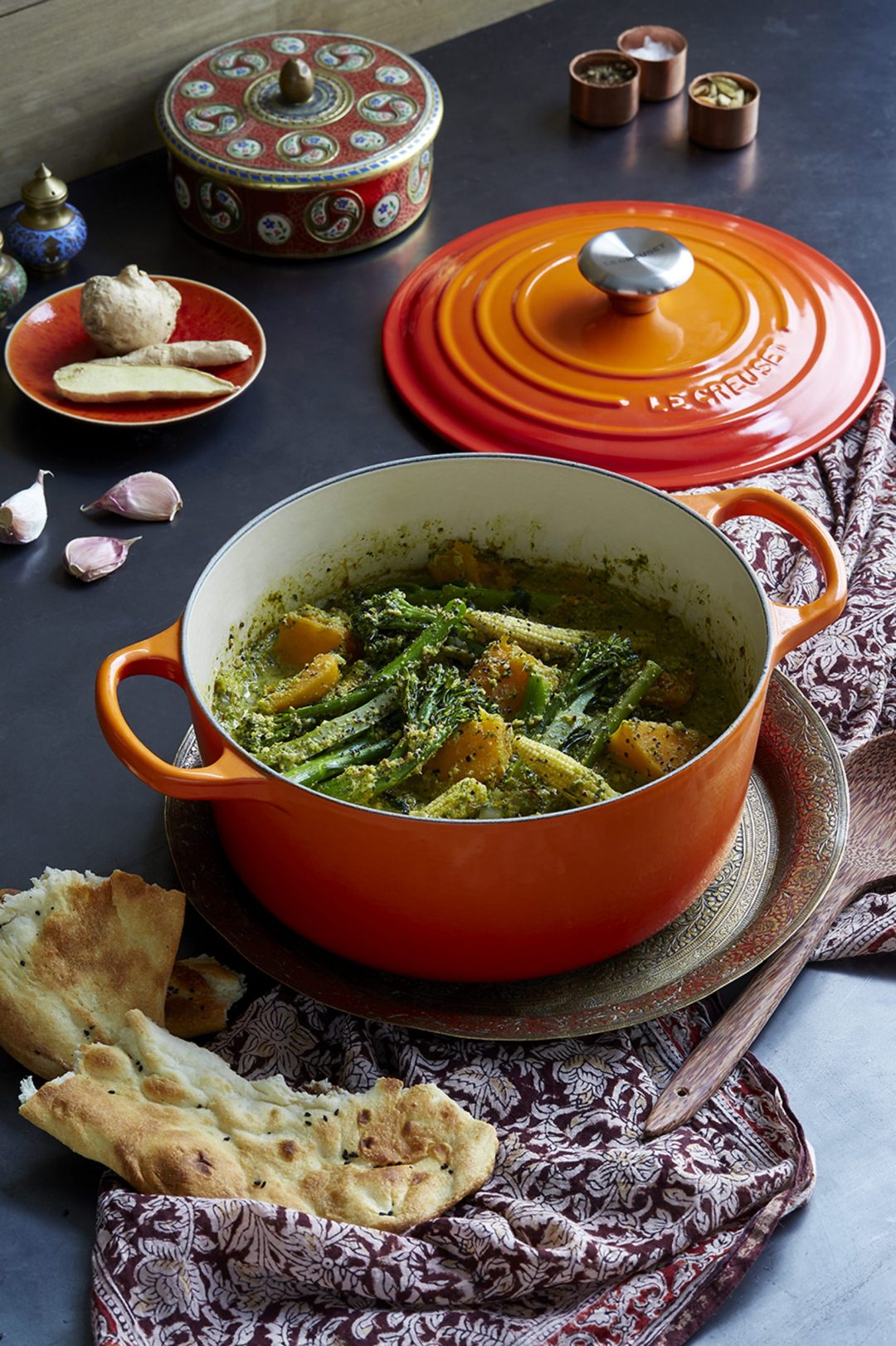 British-Iranian cook and author Sabrina Ghayour loves cooking with spice: 'you can use a large amount of spice and yet it doesn't taste spicy. I use a clever combination of spices – sometimes subtle, sometimes aggressive, but always balanced. Where there is aggression, there has to be heat. Where there's heat, there has to be sweet and where there is sweet, there has to be a little acid. When it tastes right, I love it!'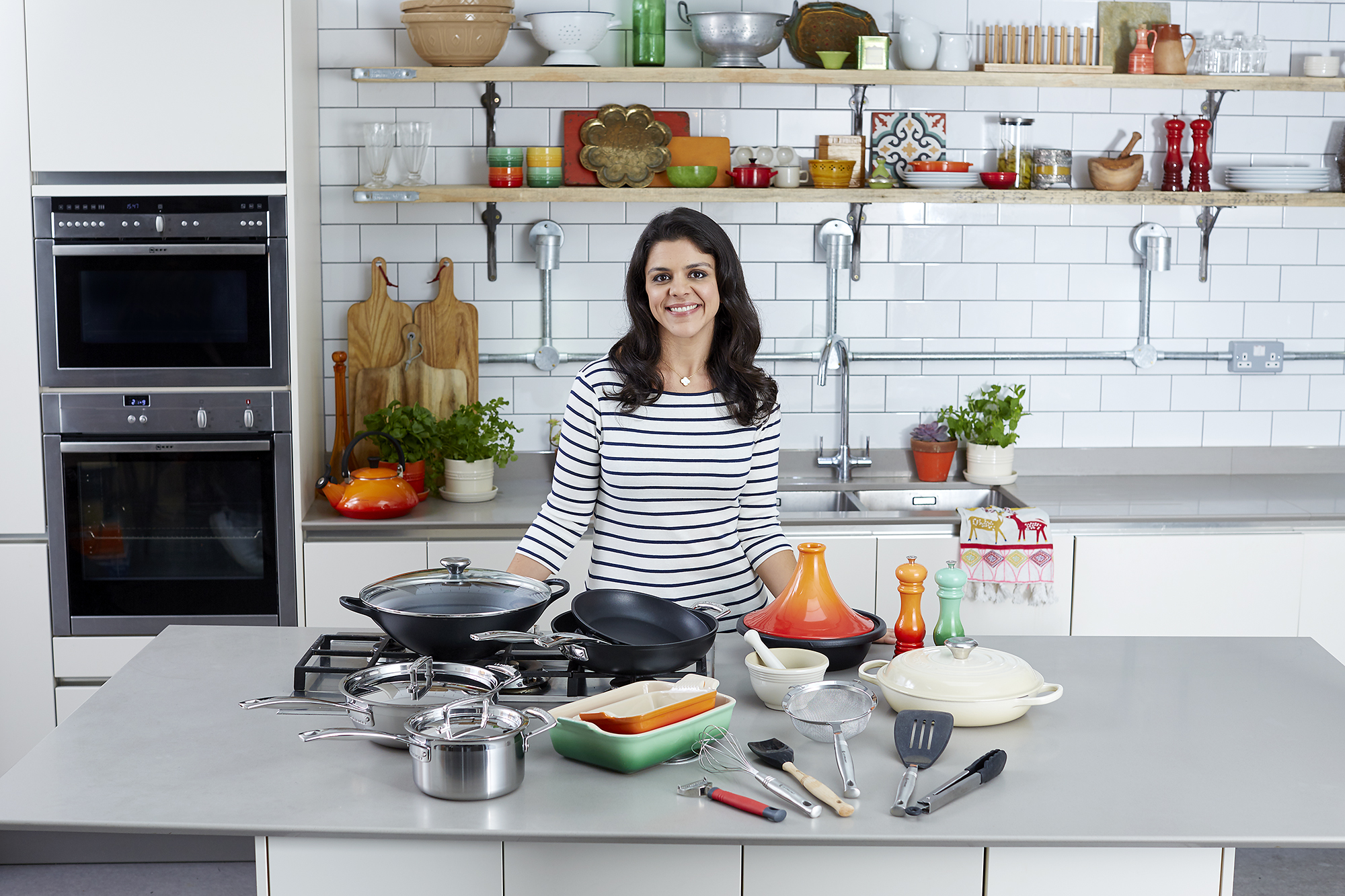 This bold and unique combination of ingredients makes the perfect dish to please everyone, from vegetarians to meat-eaters alike. With plenty of flavour, the sauce is rich and creamy, without being overpowering and you can add your own favourite vegetable combination to the dish.
Preparation time: 30 minutes
Cooking time: approx 45 minutes
Serves 4-6
500g peeled butternut squash, cut into 2.5cm thick x 5cm long chunks
150g baby corn
300g Tendersteam broccoli, thicker stems halved lengthways
2 medium-sized onions, roughly chopped
100g whole pistachios
50g fresh coriander, including stalks
6 green cardamom pods, crushed and black seeds retained, husks discarded
2 long red chillies
7.5cm fresh ginger, peeled and roughly chopped
5 fat garlic cloves, peeled
2 tablespoons coarse black pepper
Maldon sea salt
Vegetable oil
1 Add the vegetable oil to the casserole, just enough to coat the base, and heat gently over a low to medium heat.
2 In a blender, blitz the coriander, cardamom seeds, chillies, ginger, garlic and pistachios together with enough water to generously cover them all and blend until the mixture is evenly green and smooth.
3 Gently fry the onions in the casserole until softened and slightly golden. Add the butternut squash and stir-fry for a minute before adding the black pepper. Pour in the pistachio curry paste and stir, then add enough room-temperature water into the pan to just about cover the ingredients. Season generously with salt to taste. Reduce the heat to low and cook for a further 20 minutes.
4 Check and adjust the seasoning, if desired, the add the baby corn and broccoli and stir carefully. Cook for a further 10-12 minutes or until the corn and broccoli are cooked to your liking.
5 Serve with rice, naan or flatbread.
For more information and recipes from Le Creuset Colours of Spice, visit www.lecreuset.co.uk
Visit lecreuset.co.uk/spice-competition to be in with a chance of winning £750 worth of Le Creuset products, plus Sabrina Ghayour's latest book, Sirocco: Fabulous Flavours From The East (Mitchell Beazley, £25)