Recipes: This beetroot burger with root vegetable crisps will convert any carnivore!
Try this wonderfully bright and light plant-based beetroot burger and root vegetable chips recipe from health gurus Alana and Lisa Macfarlane of The Gut Stuff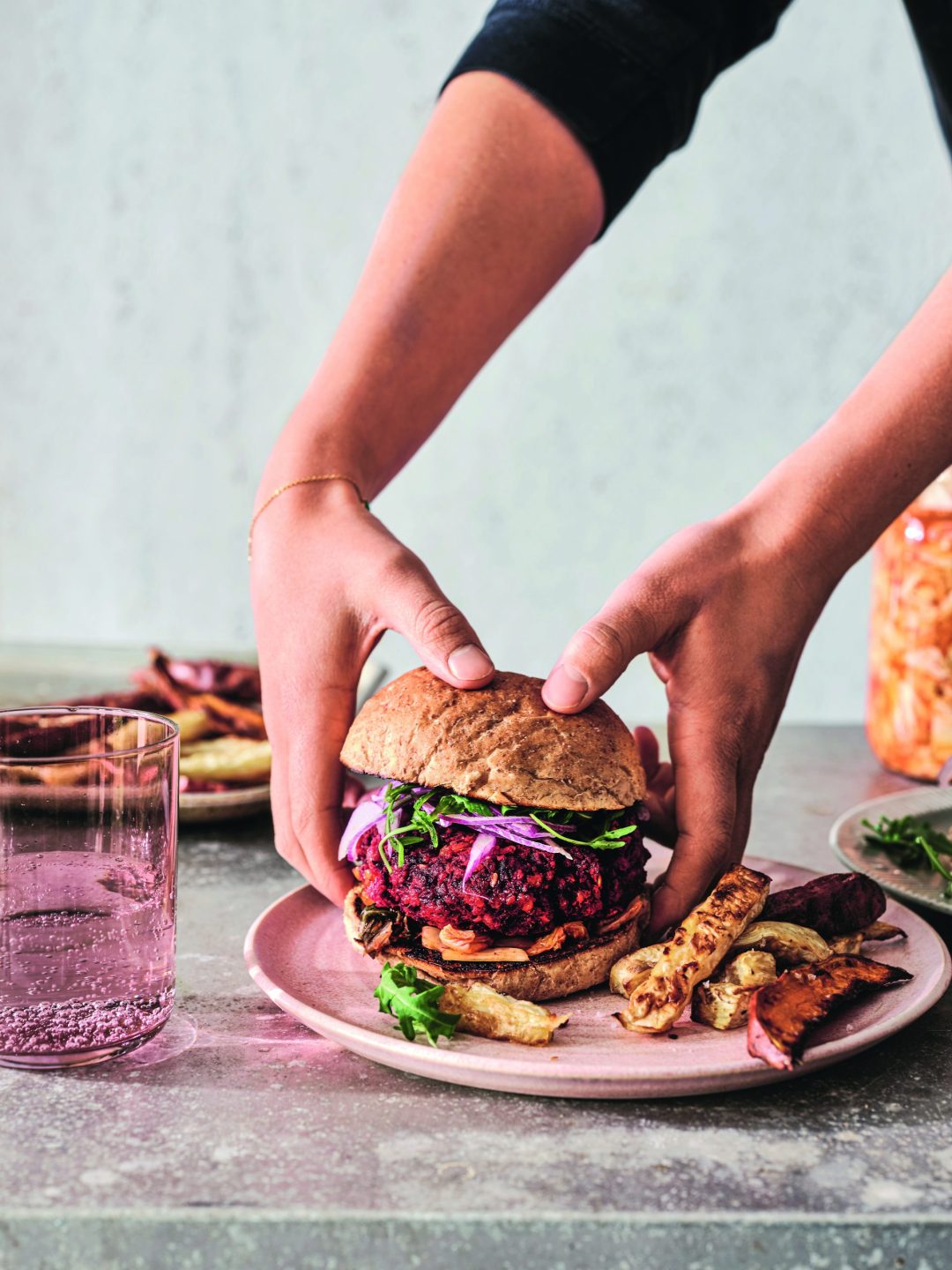 Serves 4+
For the burgers
* 1 tbsp olive oil, plus extra for brushing the burgers
* 1 red onion, finely chopped
* 2 tsp ground cumin
* 1 slice day-old sourdough bread
* 400g raw beetroot, coarsely grated
* 2 x 400g cans of chickpeas, drained and rinsed
* 2 heaped tbsp flaxseed
* 2 tbsp milk kefir yoghurt
* 1 egg
* 1 tbsp tahini
* 1 tbsp rice flour, plus extra if needed
For the root vegetable chips
* 1 large sweet potato (skin on), sliced into chips
* ½ celeriac, peeled and sliced into chips
* Olive oil
To serve (optional)
* Wholegrain buns
* Rocket
* Onion (any variety), sliced
* Ferments, like kimchi or sauerkraut
Leftover beetroot burgers can be stored in an airtight container in the fridge for up to four days.
The Gut-loving Cookbook: Over 65 deliciously simple, gut-friendly recipes from The Gut Stuff by Lisa and Alana Macfarlane (Pavilion, £16.99) is available in February 2022.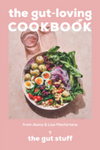 Photograph: Haarala Hamilton