The real story about autistic girls
Author and teacher Vicky Martin shares the inspiration behind her books M In The Middle and M Is For Autism - about giving voices to and smashing stereoptypes of girls on the autistic spectrum
I've always been inspired to help people speak out and believe in themselves. Nothing riles me more than someone patronising a person with a disability or making assumptions about someone's intelligence based on their prejudices. This is why I work as a creative writer and drama teacher in schools supporting vulnerable children to find their voices, including Limpsfield Grange school for autistic girls.
And I'm very proud of my recent school project which has resulted in two Young Adult novels being published: M Is For Autism and M In The Middle (Jessica Kingsley Publishers).
I wrote the novels in collaboration with the wonderful pupils of Limpsfield Grange, a school for autistic girls. The books stared life as a project originally funded by The National Autistic Society, who wanted to raise awareness of girls and autism. There was talk of writing a leaflet, but I thought a good story can get into the reader's consciousness and has the potential to change ways of thinking. Everyone agreed and the writing began. I'd never actually written a novel before…
But I wasn't on my own. I needed to embrace the voices and ideas of 72 girls (as well as the staff and parents). Autism is generally assumed to be a male condition, so the girls have been hugely sidelined for most of their lives and, as a result, everyone had a lot to say and we had a lot of stereotyping to smash.
As a writer, I was really excited to be part of a pioneering movement. Our novels are born out of the recent recognition that the amount of girls and women on the autistic spectrum is far greater than has ever been recognised. So here we were creating an autistic girl hero, who was representing a section of society that has been largely ignored. It was a first!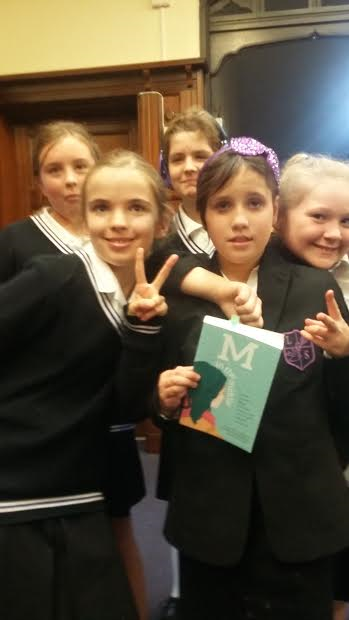 My research involved listening to the girls' experiences and believing them. All too often they are dismissed and accused of making a fuss because they seem 'normal' and 'capable', but girls with autism are often masking massive levels of anxiety and they often create a huge fantasy life to retreat into, to try and cope.
However, their adversity and wonderful imaginations do lend themselves to some very lovable characters and interesting storylines. Most of the girls live a highly sensory existence, experiencing such extremes in the way they process colour, smells and tastes, so we told the stories in a very sensory way, too.
I have a background in theatre, so it was instinctive for me to devise the stories as I would a play. I ran drama workshops, throughout the school day, in which the girls improvised typical frustrating scenes, full of misunderstandings and injustices which they encounter, all too often. For example, we included a scene in a classroom in which a girl was being told off for fidgeting during a spelling test, but she was trying to cope with huge anxiety levels and a massive sensory overload, caused by harsh florescent lighting.
It was a poignant scene and collectively, we felt like we were getting somewhere, so I said we needed a name for this girl who was evolving, and did anyone have any ideas? Francesca put her hand up and asked what the middle letter of the alphabet was. I thought she was just being a bit random, but we worked out it was M or N. But as with most girls on the spectrum, there's always much more going on – how could I be so stupid to think she was merely being random?! Francesca explained that our character should be called M because like the letter of the alphabet, she is stuck in the middle and trapped, which is exactly how the girls feel. Plus, the letter M has very pleasing symmetry, which is very important to some of the girls.
M and her world was beginning to take shape. M lives with her mum in Kent. Her parents have separated, but her dad sometimes appears and sleeps on the sofa. M has a brother too, but the phrase 'Toby's out' is used a lot throughout the book… he finds autism tough, too.
I also interviewed the mums of the Limpsfield girls and one chapter of M Is For Autism is told solely from the mum's point of view. The mum I spoke to was so pertinent and spot-on about her experience that I couldn't have put her love and frustration better, so her words are in the novel, practically verbatim.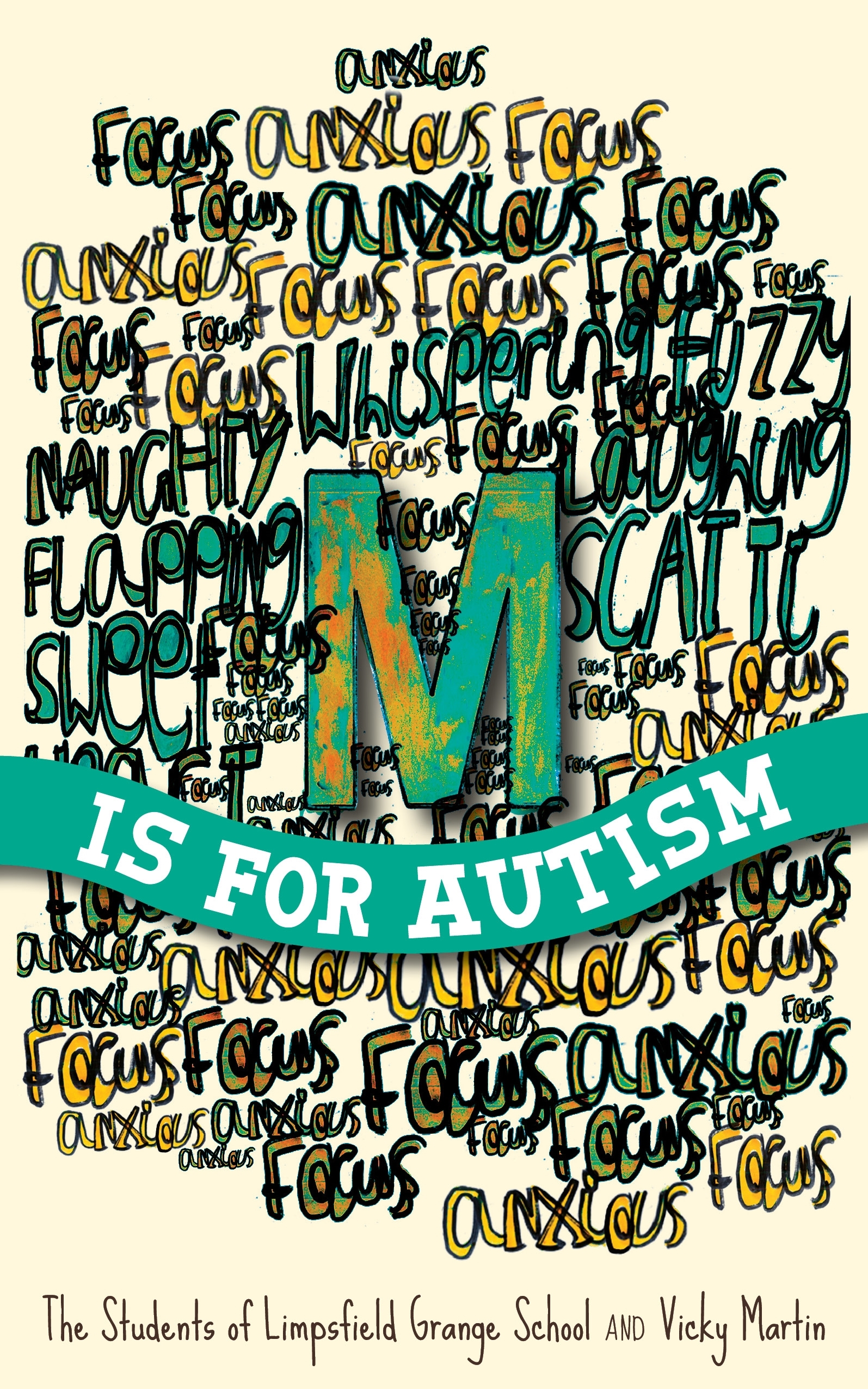 After a day of workshops, I would write up the girls' ideas and return to the school with some chapters for their feedback. I think it's the details in these editing sessions which give the books their authenticity. Like when M returns home from a disco that hasn't gone as she'd hoped. I wrote that she screams out in frustration, but the girls explained that M would be more likely to curl up in a ball and silently implode.
It is a very unique way of writing a novel and also a very exciting process. We self-published our first novel, M Is For Autism, which was picked up by Jessica Kingsley Publishers and our follow up novel M In The Middle was published in October 2016. We're planning our third novel too, as M has many new life experiences ahead of her.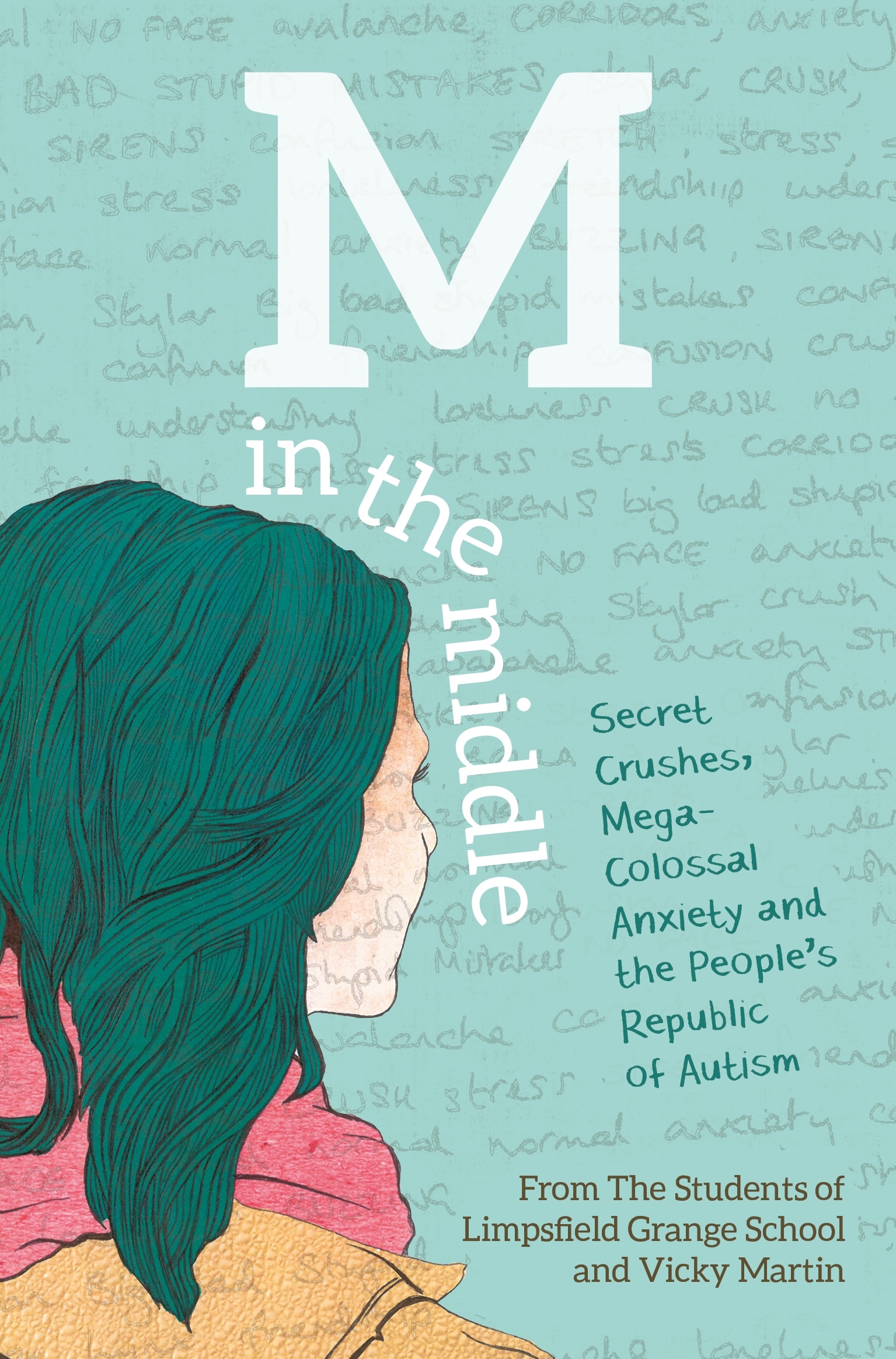 Our books have been translated into Spanish and Danish and we've been number 3 in The Guardian Bookshop charts. I think it shows there is a real interest in understanding what has been a much hidden and mysterious world for so long – that of autistic girls and women. For some readers, we hope they will discover a character who they can relate to and feel less alone. But we also believe our stories are good novels which just happen to have an autistic girl hero.
To find out more, read the article on the Guardian website, Schoolgirls With Autism Share Experiences In Young Adult Novel, buy the books here and follow Vicky Martin on Twitter @Misforautism
Photograph: iStock