The Psychologies Positive Beauty Awards 2014
Beauty can be a transformative tool, and at Psychologies we do beauty differently. We believe in positive body image, promoting self-confidence, and championing brands that themselves work to support diversity, responsibility and sustainability. Welcome to our fourth annual Positive Beauty Awards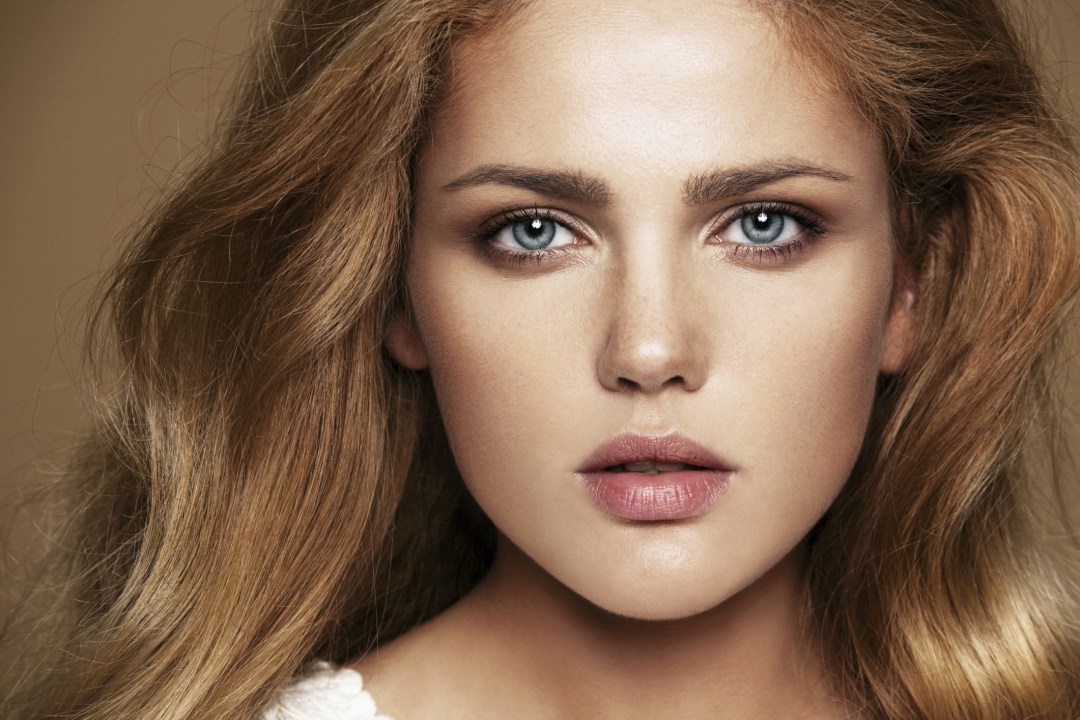 We've spent weeks tallying, totting up and testing – and here are the winners from the combined expert and reader vote. Every product is here on its own merit, so you can be confident you're seeing an objective, unbiased pick of the best the beauty world has to offer. We also celebrate ethical companies, eco brilliance, and enterprises that cater for everyone, supporting diversity in women of all ages and races. Enjoy.
For your chance to win a selection of the products featured, tweet us what positive beauty means to you @psybeauty #positivebeauty2014 (For full T&Cs click here)
BEST ETHICAL BEAUTY BRAND
Best Brand: Burt's Bees
You could spend several hours on the Burt's Bees website, and still not fully absorb the breadth of ethical practice employed by this trailblazing natural brand. On average, its products are 99 per cent natural; more than half are 100 per cent natural. And when preservatives are needed (that lone one per cent) they are non-paraben, and non-formaldehyde releasing.
Burt's Bees' operational footprint is impressive – it sends zero waste to landfill, unheard of for a company of its size (350 employees across three sites). It has installed a reverse osmosis system in the main facility, which, since 2010, has enabled it to reuse 700,000 gallons of water. All offices and facilities are fitted with energy-efficient lighting, resource management software, and efficient production equipment – which means Burt's Bees has used 21 per cent less energy in 2012 than it did in 2011.
The company also set up the non-profit charity, The Greater Good Foundation, in 2007, and has since awarded over $1.2million in grants to grassroots initiatives that go above and beyond in the protection of nature – particularly the humble, but crucial, honeybee. All this, and the brand remains eminently affordable – proving consumers needn't pay through the nose for products that are both effective and ethical.
BEST BODY-CONFIDENCE PRODUCT
Best moisturiser
Best bath product
Best treatment
BEST SPIRIT-LIFTING SCENT
Best classic scent
Best new scent
BEST HAPPY HAIR DAY PRODUCT
Best shampoo and conditioner
Best styling product
Best treatment
BEST MOOD-BOOSTING MAKE-UP
Best for skin
Best for lips
Best for eyes
Best for cheeks
BEST SKIN-CONFIDENCE PRODUCT
Best cleanser
Best moisturiser
Best eye product
Best serum
Best facial oil
Best body product
BEST BRAND FOR BLACK AND ASIAN WOMEN
Best Skincare: Antonia Burrell
As one of very few black women behind British skincare brands, Antonia Burrell brings a wealth of personal, and professional, prowess to this results-driven line. Her knowledge of skin rivals a dermatologist. This, alongside her many years as a product formulator, BABTAC-trained therapist and aromatherapist (an associate lecturer in the chemistry of aromatherapy at the London College of Fashion), meant that when the time came for her to develop her own skincare line, she was uniquely placed to understand what women of all colours required from their skincare. Antonia Burrell Skincare works holistically, on several levels, addressing scarring, uneven skin tone, dark spots, lack of radiance, poor clarity and stubborn pigmentation (common in black and Asian skins, post-blemish, thanks to the higher levels of melanin in the skin). Her Radiant Light Facial Serum, £58.80, is a cult product, addressing all of the above, while also restoring balance and skin health in all races and ages.
Best Make-Up: MAC
What is there to say about the inimitable MAC? From the very beginning, the brand's mission statement has been: 'All ages, all races, all sexes.' MAC has focused on providing an exhaustive range of colour products for women of every skin tone. Rich pigment levels and a vast variety of textures have been one of the keys to its success, but it's the inclusive approach that speaks volumes too – with past MAC pin-ups including non-conformist icons RuPaul and Missy Elliott. Its products enhance the darkest skins, rather than masking them, and according to Estée Lauder Companies (which owns MAC) half the sales of high-end make-up to black American women are of MAC products – such a volume of loyal consumers speaks, well, volumes, too.
Best Hair: Aveda
Aveda's professional-standard botanical-based products drip-feed goodness into all hair – there's not a hair type or texture that Aveda won't transform and treat, be it chemically-frazzled or virgin afro hair. The products are a joy to use, premium in feel and smell, and efficacy often surpasses expectation (if you've never tried the Dry Remedy Daily Moisturizing Oil, £19.50, prepare to be wowed). With Aveda, you're able to mix and match a myriad of treatment, cleansing, conditioning and styling products to get the best results, be it taming curls or rejuvenating damaged over-processed and styled tresses, and it's this breadth of product choice that has made Aveda a go-to for black and Asian women all over the world.
BEST BRAND FOR OLDER WOMEN
Best Skin: L'Oréal
As L'Oréal was founded by a chemist in 1907, it's not surprising that the company possesses unrivalled research and innovation facilities, and is behind some of the biggest beauty breakthroughs of our time – including Ceramide R (which strengthens hair) and Mexoryl SX, for sun protection. L'Oréal is also fuelling the 'masstige' movement – products with prestige science, effects and clout, at mass-market prices. Its omnipresence makes its products affordable, and it is a market leader for a reason. With older faces such as Andie MacDowell, Jane Fonda and Julianne Moore on the roster too, L'Oréal caters in a mainstream and affordable way for women over 40 (something a lot of brands have yet to do) – so perhaps it's no surprise that the trailblazing Age Perfect Cell Renew was one of its biggest sellers for 2013.
Best Make-Up: Bobbi Brown
'Today it seems more than ever that it's not OK to age. I hate that,' says Bobbi Brown. And we salute her for it. Her products come in a range of textures, consistencies and age-flattering colours (focusing on enhancement, rather than concealment), all of which provide myriad easy and beautiful options for women of all ages. Counter staff (all of whom are professional make-up artists), are also trained to understand what works best on older skin, allowing women to explore, play and have fun with make-up at an age when many other brands can be daunting and alienating.
Best Hair: Pureology
This lovely sulphate-free and vegan brand is building a loyal following among those who regularly colour their hair. As we age, our hair loses keratin, so it can become more brittle, coarse and porous, while also being more prone to breakage – this means colour may not take the way that it used to, and may fade faster, too. The Nano Works line is specifically for ageing and colour-treated hair, ensuring hair is more resilient, while visibly shinier, smoother and more vibrant. If you want to enhance natural white or silver tones, we give a serious nod to Philip Kingsley Silver Shampoo, £16, too – it was raved about by our expert panel and greying colleagues alike.
2014 POSITIVE BEAUTY ICON
A true pioneer and a visionary, a man of ideals… Rechelbacher was born in Austria in 1941, to a herbalist mother and shoemaker father. He became a hairdresser and founded his first salon, Horst & Friends, in the US. In 1970 he attended a seminar on Ayurveda and his passion was ignited. He went on to launch Aveda in 1978, at a time when botanical-based brands did not exist, and coined the term 'aromachology' – the effect that scent can have on our minds. Sit in an Aveda salon chair today, and the aromatherapeutic neck and shoulder massage is Rechelbacher's holistic signature, treating you both physically and psychologically. Rechelbacher's belief that planet- and people-friendly technologies could be implemented in the making of cosmetics led to the launch of Intelligent Nutrients in 2011 which is non profit-making; all profits are ploughed into medical research and organic and sustainable foundations. Rechelbacher died in February this year, leaving quite a legacy – based on a simple ideal that 'everything we put in and on our bodies must be nutritious and safe'.
BEST GREEN & ECO BEAUTY BRAND
Best Skincare: The Organic Pharmacy
The Organic Pharmacy takes the latest research into clinically proven organic actives, and produces formulas that are safe, free of nasties and transparently pure. There are the best-selling 'basics' – such as Carrot Butter Cleanser, £39.95, plus anti-ageing skincare, fuelled with advances in both science and natural actives – such as the Gene Expression Serum, £190. There is also great suncare, self-tan and a mother-and-baby line. Products are pricey, but they last longer (a little goes a long way when you're not using fillers or additives). Add this superb skincare to the indulgent, but results-driven facials on offer, market-leading health and homeopathic services (plus quality supplements), and you have a company that has propelled green into the future – making it as desirable as it is trustworthy.
Best Make-Up: RMS Beauty & ILIA
We were hard-pushed to choose between these two exquisite make-up brands – both of which feature heavily in our make-up bags. The RMS Beauty Living Luminizer, £30, puts other silicon-laden products to shame – a creamy, subtle highlighter that cares for skin, and can be used anywhere – across lids for a dewy gleam, cheekbones for gloss, and on lips for chic shimmer; while Un-Cover-Up, £28, is a coconut oil and beeswax-based mineral concealer and foundation that melts seamlessly into skin. ILIA won our hearts thanks to its seriously cool lipsticks, £22, and lip crayons, £20 – butter-soft, nourishing but with rich pigment and staying power. Latest products include the wonderful Mascara, £22 (with only natural preservatives) and feather-fine finishing powder, Fade Into You, £30.
Best Hair: Tara Smith
A true pioneer in the natural hair-care field – the tag for this vegan line is 'tested on film stars, not on animals' – and Leicester-born Smith's clients include Marisa Tomei and Demi Moore, giving this line strong performance credentials, too. All 11 products are cruelty- and chemical-free, and produced in the UK (also stocked exclusively at Marks & Spencer). Oh, and did we mention the fully recyclable packaging's vivid exotic birds' design? Bright, fun and a joy to use.
Best Body: Ila
Ila inspires real passion in its users; products are not just good, they're transformative. As founder Denise Leicester puts it, this is 'beyond organic' – Ila only uses the finest natural plant and mineral ingredients, which are wild-harvested in remote regions by artisan producers who value traditional, sustainable practices. Its methodology also claims to preserve the vibrational energy of each ingredient because of Ila's impeccable ethical standards. Leicester believes that if you want to heal, you need to do things with care and love – and that's what Ila passes on through its products. Try them, and see. The Body Oil for Inner Peace, £49, is a great place to start.
THE POSITIVE BEAUTY PANEL 2014
To ensure objectivity, we discounted votes from those experts who were eligible to win in that category