Sustainable fashion: Transforming ill-fitting trousers
Fashionista with a conscience Kate McGuire encourages us to convert our old clothes instead of buying new ones. Let's transform our trousers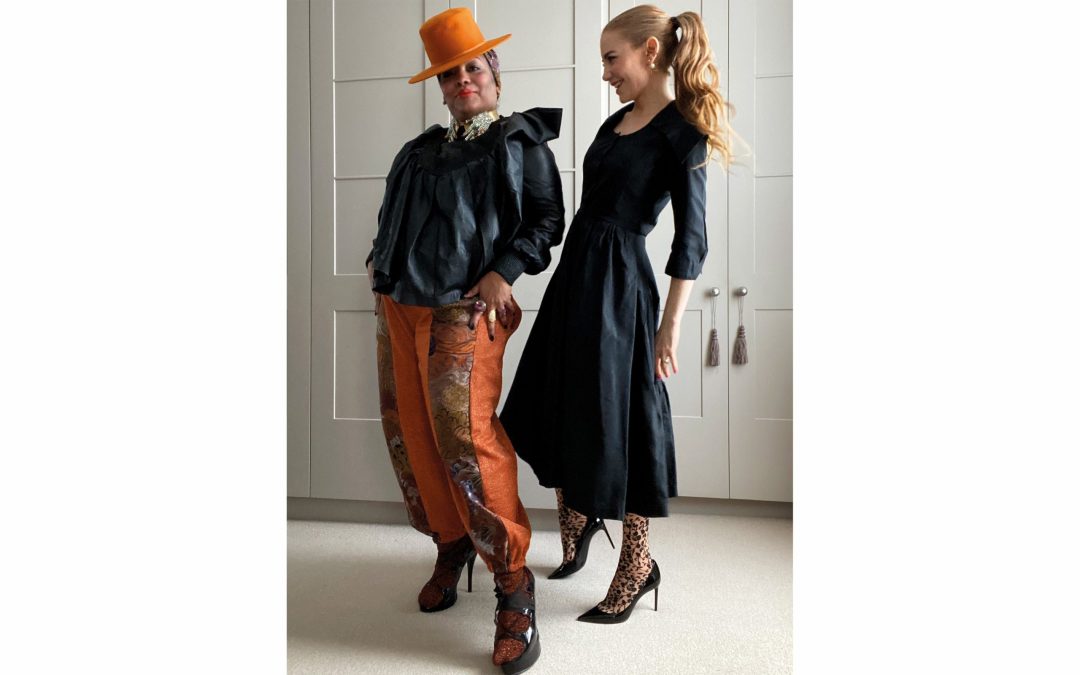 Our bodies change as we travel through life and trousers are often the first wardrobe casualty. It's easy to feel despondent when the waist no longer fits or the style no longer suits, but that's where the fun lies. Conversion means we can reimagine old trousers into 'new' garments, tailored to make us feel fabulous all over again.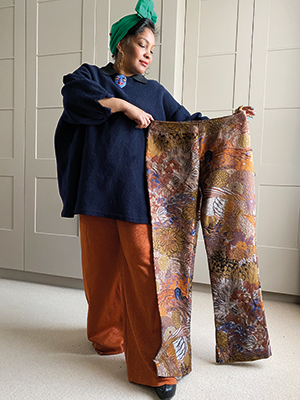 Kellyann Saunders, manager of an Oxfam store, is my kind of woman.
For her, fashion is all about making a statement. She came to me with two pairs of trousers. 'I've had them both for 10 years but never worn them because neither fit me,' said Kellyann. 'I love the "sparkliness" of one and the print of the other so, every now and then, I take them out of my wardrobe, have a look at them and then put them back! 'I'm excited about the conversion but I do have paranoia about trousers – having a bit of a belly means that the crotch area often doesn't look good, which is why I tend to wear long tops.'
I wanted to do a conversion that put Kellyann's favourite patterned fabric centre stage and gave her a pair of trousers that fi tted perfectly so she felt more comfortable wearing shorter tops.
I used the sparkly spandex trousers as the base and expanded the waistband by inserting panels of the patterned trousers down the front, giving more space and a different leg shape. By inserting elastic inside the hem, the legs could be pulled in at the ankles. Excess fabric from the patterned trousers became a structured scarf for Kellyann to style around her head or neck in her unique and funky way.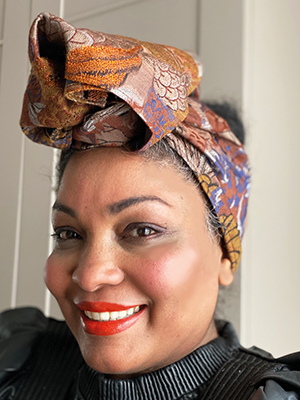 A stylish leg-up
'These are epic!' said Kellyann. 'They've gone from trousers that didn't fit to totally hip East London-style luxe trackpants. Because they've been converted to flatter my shape, they're so easy to wear with a shorter top, and I love the strong accent of the scarf. I knew I kept them for a reason!'
The secret to trousers is looking for potential, not perfection. Find something you love and convert around that to create a unique look and perfect fit. Too often our clothes dictate how we feel but, with conversion, we're wearing the trousers!
Tips for converting troublesome trousers
Kate McGuire shares her dressmaking secrets…
Insert ribbon or fabric down the seams to create more leg space.
Change the length – turn old trousers into culottes, pedal pushers or shorts.
Attach a top you love and turn them into a unique jumpsuit (for advanced home converters!).
Add small panels of elastic into the waistband to provide more give where you may need it
Kate McGuire is a sustainable fashion activist and founder of the #conversion movement at convertedcloset.com