Sustainable fashion: Reinvent your tatty old coat
Fashionista with a conscience Kate McGuire helps us convert our old clothes instead of buying new ones. Now, let's talk about that coat…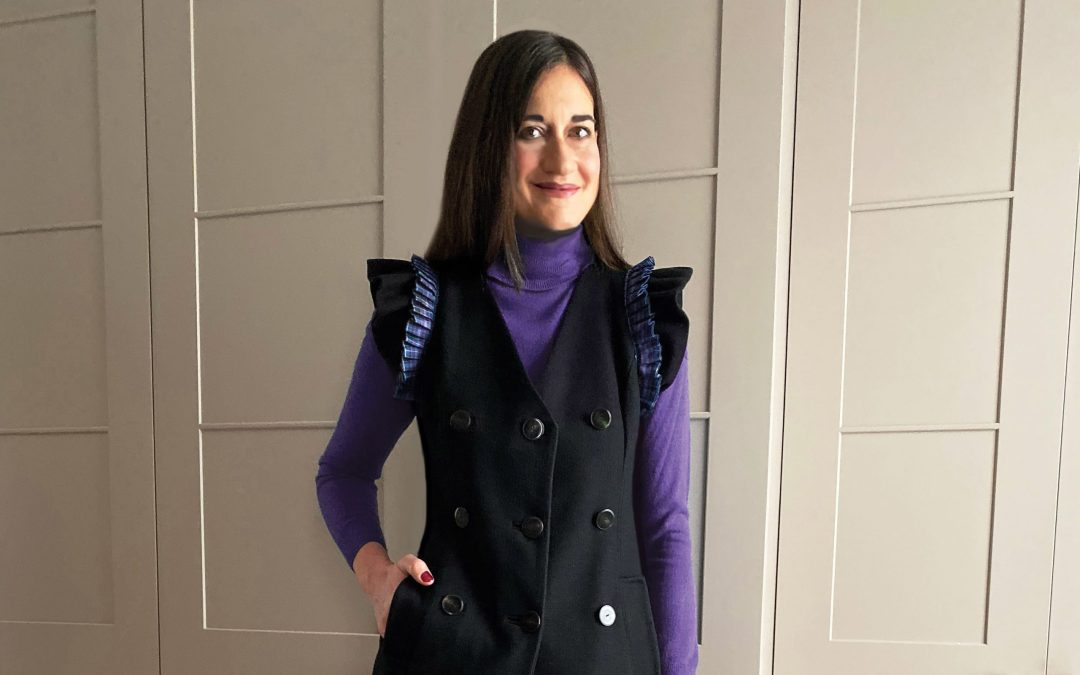 5 minute read
There's an old coat lurking at the back of all our wardrobes – the one that gets hauled out when we're desperate. But shuffling around feeling vaguely embarrassed and hoping we don't bump into anyone we know is disempowering and we don't deserve that!
Conversion is about discovering hidden items in our unwanted clothes that don't make us feel good and turning them into garments that help us shine. The often-unforgiving coat is a great place to start.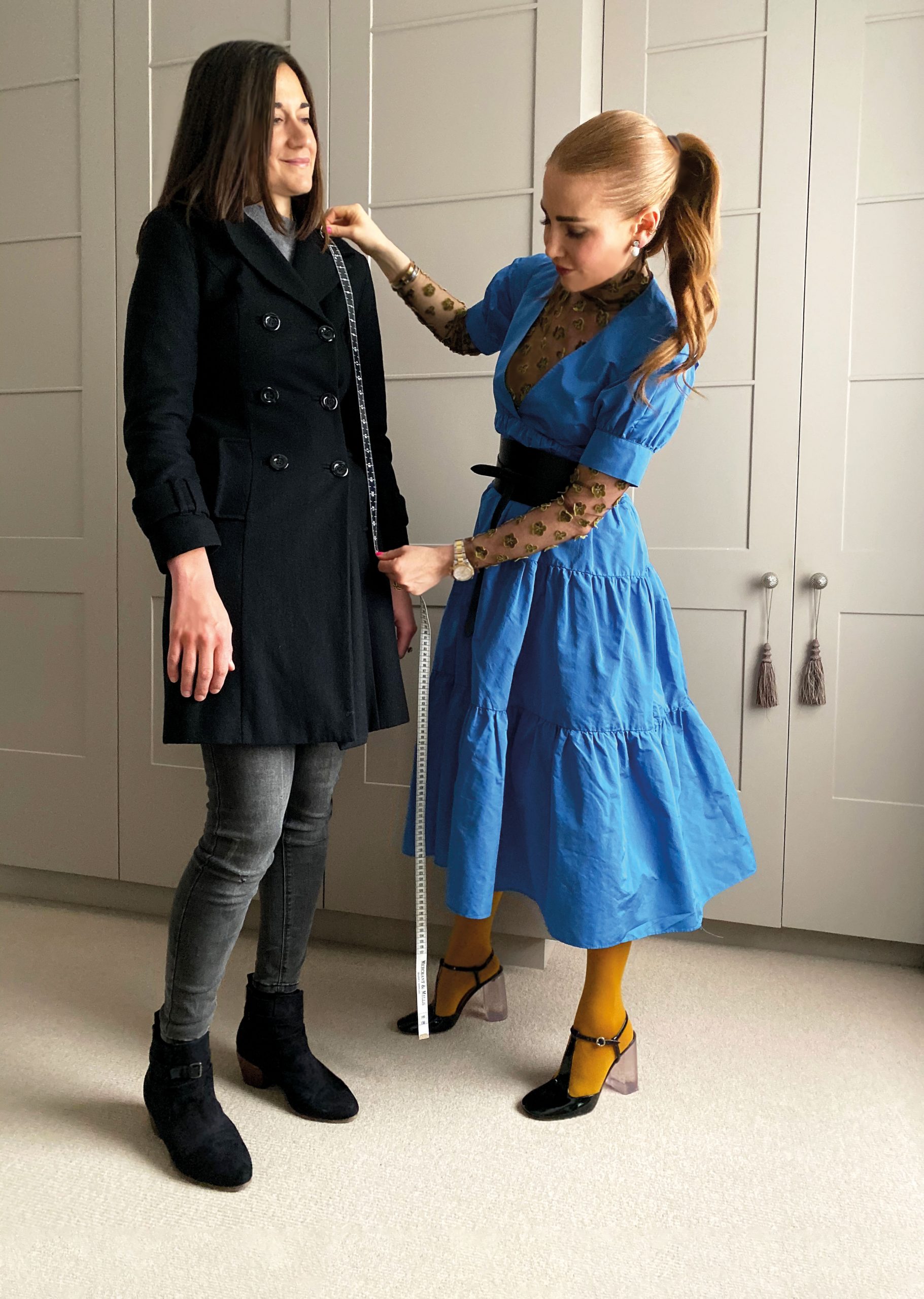 My feel-bad blanket
'I love fashion and really want to wear more exciting things,' said Vanessa Halipi, 'but my young son and part-time job mean I've got a limited budget and no time to shop. I bought this standard coat from a supermarket five years ago,' she explained, 'but the sleeves are too short, it's too tight around my torso and I feel boring in it. It's totally functional – I take it off the second I arrive wherever I'm going.'
I knew I could pull a hidden gem out of Vanessa's coat that would give her a statement top to throw on over her jeans and jumpers and afford her a stylish edge.
First, we needed to 'de-coat' it – so we chopped off the collar, sleeves and hemline to make it look less bulky. Then we created shoulder ruffles from the discarded sleeves and added a trim of tartan ribbon in Vanessa's favourite colours which really popped against the black. To make the coat bigger, we changed it from double- to single-breasted and replaced the chunky buttons with more sophisticated versions.
'I adore it!' said Vanessa. 'I feel special and stylish in it, like I'm making a statement about who I really am. It's so original and elegant without being over the top. I don't want to take it off – it's definitely ignited a bit of my inner power.'
The secret is to identify the features you love about a garment and maximise them, while minimising the rest. A shift in focus can help us see the clothes within our clothes – and discover a dormant part of ourselves that's bursting to come out and strut its stuff. Think power dressing while we're being kind to the planet.
Tips for a great coat conversion
Kate McGuire shares her dressmaking secrets
Recover the collar, lapels and buttons of an old coat using vintage scarves or silk ties to add interest.
Use a wide, contrasting grosgrain ribbon to create a dramatic, gathered frill around the collar and hemline.
Convert straight sleeves into bell sleeves using fabric from another old coat.
Cinch in the waist with internal elastic.
Kate McGuire is a sustainable fashion activist and founder of the #conversion movement at convertedcloset.com