Summer berry swirled lollies
Brighten up your freezer with these summer berry swirled lollies to keep you cool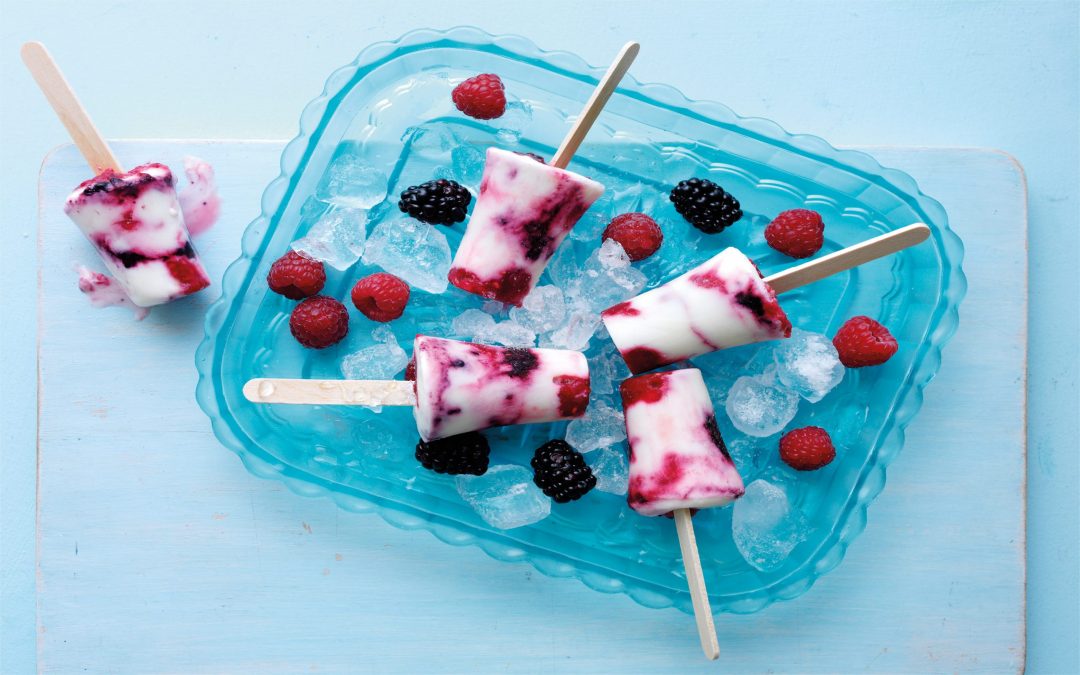 An excellent snack to have on hand in the freezer – packed with delicious berries, honey and greek yoghurt. Follow this simple recipe for summer berry swirled lollies.
Makes: 10
Preparation time: 15 minutes
Freezing time: overnight
Ingredients
75g (3oz) blackberries
150g (5oz) raspberries
4 tsps runny honey
300g (10oz) flavoured Greek yoghurt – vanilla, honey or coconut
Method
1. Mash blackberries on a plate with two teaspoons of the honey using a fork.
2. Do the same with the raspberries and another two teaspoons of the honey on a second plate.
3. Layer alternate spoonfuls of mashed fruits with the yoghurt in plastic shot glasses.
4. Add lolly sticks and freeze overnight. To serve, dip moulds briefly in warm water, then lift out of the moulds and serve.
Recipe courtesy of seasonalberries.co.uk