Stay energised
Do you fight to keep your eyes open, your back straight and your mind on the job? Many of us suffer from the mid-afternoon slump. Here are energy expert Oliver Gray's tips on how to stay energised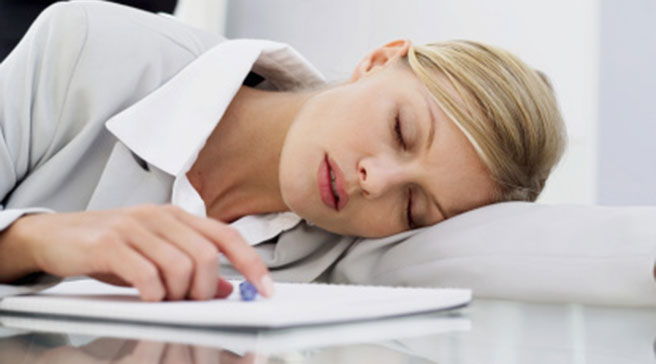 If you've ever fought to keep your eyes open, your back straight and your mind on the job, then chances are you have experienced an energy slump. And you're not alone. Over 81 per cent of working women experience an energy slump at some point during the day – most likely to occur mid-afternoon and it usually results in reaching for the chocolate.
So how do we make sure energy slumps don't occur? Oliver Gray, energy expert and author of Energise You, explains that it's all about your daily and weekly habits in seven key areas. Oliver takes us through his top 10 tips to get back some energy in your life.
Nutrition. Eat a light evening meal, e.g. healthy protein with lots of vegetables, and no heavy carbohydrates. This aids digestion, boosts energy, helps with weight loss and improves sleep.
Technology. Try and ditch it an hour before bed. To improve sleep, simply stay away from the TV, laptop, phone or any other technology.
Sleep. Early to bed, early to rise. This gives you the best quality sleep, and gives you time in the morning for movement and breakfast.
Morning exercise. Kick-start your energy each day with 20 minutes of movement. It doesn't matter what, as long as you're moving e.g. 20 minutes of yoga at home, 20 minute fast walk or cycle into work.
Breakfast. Sip on Matcha green tea while you have a high energy breakfast; porridge oats or amaranth pops and linseeds, pumpkin seeds, sesame seeds, chia seeds, goji berries, blueberries, cinnamon and rice milk, almond milk and soya milk.
Hydration. Keep hydrated through the day. Aim to drink 1.5 litres of water per day, this can include herbal teas.
Food energy. Combining slow release carbohydrates and protein in each meal and snack will provide you with great-sustained energy for three to four hours.
Stop multitasking. Instead, focus on one thing at a time. Your energy and performance will improve.
Computers. We weren't designed to sit for hours in front of a computer. Take a break every hour and always have your lunch away from your computer if you can.
Friends. The people you love energise you, so make sure you see them often!
Energise You by Oliver Gray is available now, published by Crimson Publishing, priced £7.99. For more information visit www.energiseyou.com