Spend some time in happy buildings
Every month, Martha Roberts invites you to road-test research around feeling good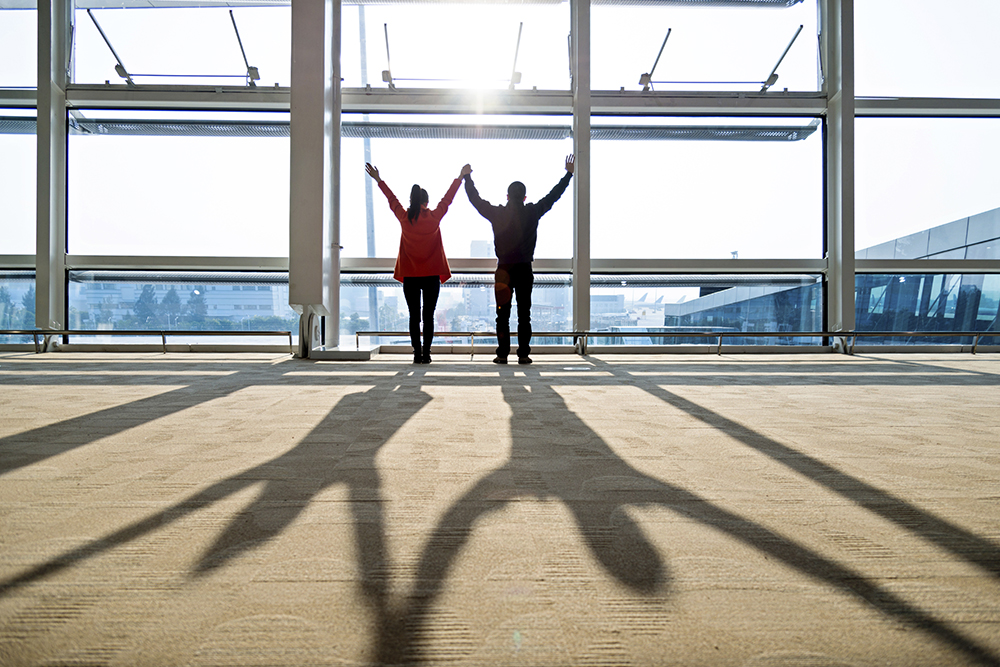 The project
Good architecture doesn't just look beautiful – it can also boost your sense of wellbeing.
The aim
Spending time experiencing the 'right' buildings can make you happier – so try to visit them if you're not lucky enough to live or work in one.
The theory
Access to natural light can help people to loosen up and a room's contents can soothe (Zeisel et al., 2003)  while 2007 research by Professor Joan Meyers-Levy from the University of Minnesota discovered that the height of the ceiling in a room can make people think more freely.
The specific space you occupy within a building can also affect wellbeing. In Zeisel's study, patients with Alzheimer's had reduced levels of anxiety, depression, social withdrawal and aggression when they were in private rooms with their own personal objects around them. The positioning of a building matters, too.
Research by Professor Frances Kuo at the University of Illinois at Urbana-Champaign found that inner-city Chicago apartment buildings surrounded by vegetation suffered half as many crimes as blocks with little or no greenery – a fact she partly puts down to the aggression-reducing properties of greenery.
Try It out
Seek out architecture that moves you. I like nothing better than the V&A Museum in London. The cavernous rooms with their patterned tiles and wood-lined walls give me an enormous feeling of wellbeing. You don't need to know anything about architecture to appreciate the beauty of a building.
Think green. A 2000 study by environmental psychologist Nancy Wells found that green views help to improve concentration better than views of manmade structures. If you live or work in an urban jungle, find a patch of green to sit in once a day. Worst case scenario, buy a plant for your desk.
Go on an architectural tour. If you feel you'd like to bring architecture to life with more explanations, call on the expertise of a guide. Try Open City (open-city.org.uk), or the Royal Institute of British Architects (RIBA) on architecture.com
MARTHA ROBERTS is an award-winning UK health writer and mental health blogger at mentalhealthwise.com
Photograph: iStock