'All by myself…': The importance of alone time
With four young daughters, Caro Fentiman knows better than most how busy life can be, and discovers why we all need to give ourselves a little alone time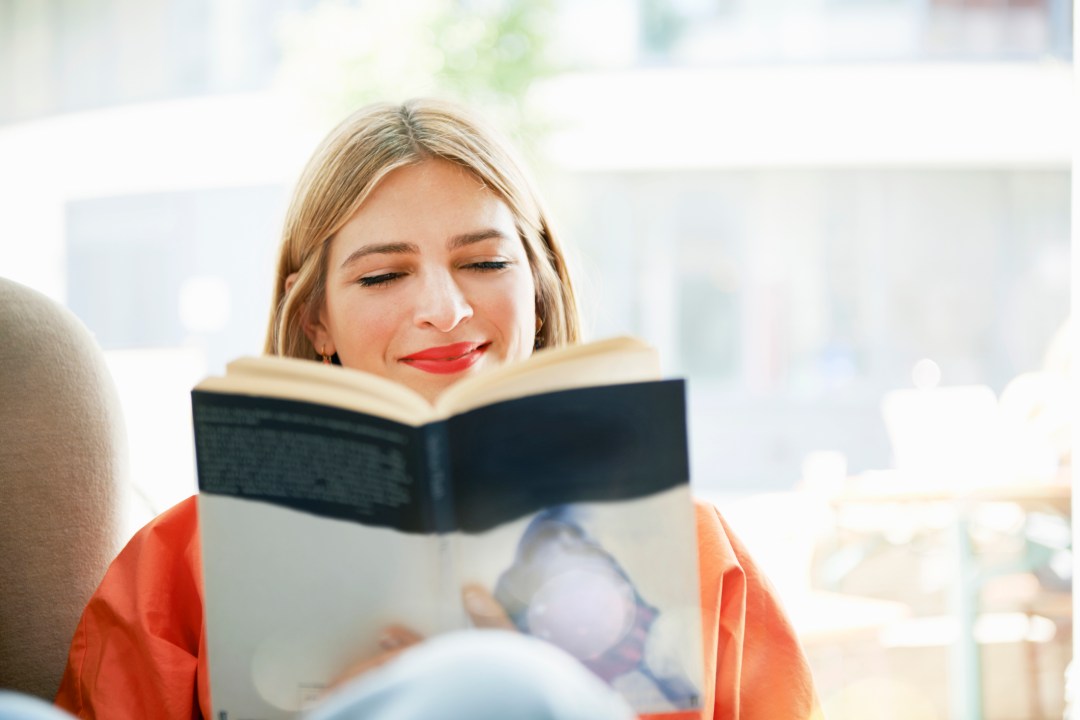 To paraphrase Aristotle, humans are social creatures, a point that has been painfully illustrated over the past couple of years. We have been forced to reflect upon how we interact with others – and, at the same time, on our relationship with ourselves. Whether you have been running in circles around your garden, making your own sourdough or learning a new language, the way you spend your downtime might well look a little different now to how it did as we entered 2020. And as 2022 beckons, perhaps it's time to consider the benefits of that time we spend all on our own.
Recent times have certainly demonstrated Aristotle's point: social contact with others is woven into our lives. As an extrovert, I felt this absence keenly, used as I am to sourcing a lot of my energy from interaction with others. But my relationship with myself had already begun to change two years earlier, when my marriage spectacularly imploded. Living in a remote part of the country with four young children, I have certainly experienced loneliness at times – yet I have rarely been alone. After my marriage ended, time spent completely on my own suddenly took on a rare and intangible quality, like a forbidden fruit.
I found myself dreaming, not of weekends away with friends or dancing in fields – although those options would also have been welcome – but of sitting in a room where the only sound was my own breathing… Of running along a beach without looking over my shoulder to see how many children were trailing behind me… Or walking through a city unencumbered by sticker books and breadsticks, eyes floating to the top of buildings instead of anxiously trained on four little heads.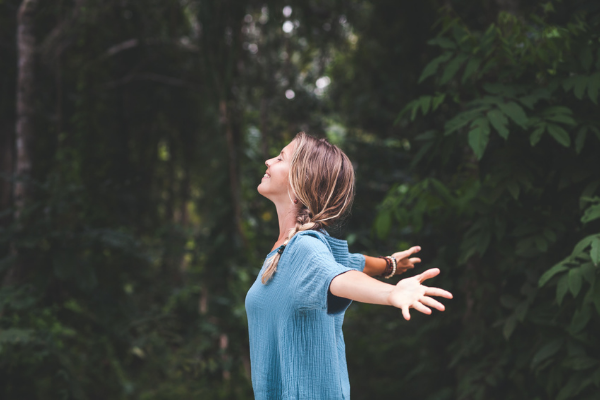 The reality of modern life for many of us is a little like a domino rally. We plan meticulously in order to be able to make a work phone call or attend a yoga class, but if one domino is knocked, the best-laid plans will collapse. In my family, with one adult and four children, including one who is autistic and unable to attend school, this inevitably creates a lot of dominos and many opportunities for them to go skittering on to the floor.
A little while ago, I managed to arrange childcare for all of my daughters for 36 precious hours, with the intention of travelling south for a brief city break. I was dreaming of gazing at paintings in galleries with no small fingers tugging at my skirt. I needed to remember how it felt to wake up on my terms, not because of an alarm clock or a request for cereal. I wanted cotton sheets stretched tight across a firm mattress and a crisp duvet. Uninterrupted reading, freedom to lean against a bridge and stare at new faces, studying a skyline different to the one at home. These things I craved.
There will be many of you who, like me, struggle to find space to breathe. My challenges stem from huge childcare responsibilities, and this might be your reality too. Or maybe you care for an elderly relative and have a demanding job. Perhaps your children recently left home and you are wondering who you are now that your family looks different, or you might be single with no children and a busy life.
Whatever our circumstances, we can all benefit from spending quality time with ourselves. Stolen moments to stand and reflect in an environment outside the home can be invaluable. I was heading to the city to remember who I am beyond being a mother and carer, to get back in touch with my own needs that are so often lost among those of my children.
For many of us, financial and time pressures might mean that solitary self-care is sometimes more achievable than time spent socialising with others. I was lucky to escape to a hotel for a rare night away, but the reality is that we might only be able to snatch a few minutes here and there. Half an hour with a cup of tea and a book or a walk on the beach before the school run are just two ways I might take time out of my busy caring schedule to recharge my batteries.
I asked Michaela Thomas, a clinical psychologist, about the benefits of spending time alone: 'You may really value the peace and quiet of self-care on your own. It might help reset you for the next day,' she says. But what about the value of spending time with friends and family? 'Social connection is meaningful,' Thomas tells me, 'but there is nothing wrong with wanting a quiet evening to yourself in the bath or with a good book. It is helpful to find your own balance between solitude and socialising, knowing that it will vary from week to week, depending on what is going on in your life. Try not to get caught up in comparison because balancing acts may not look the same to everyone,' she adds.
When I tell one friend about my solo trip she wonders why I can't find someone to take with me. This makes me wobble – why am I doing this alone? But other people are envious of this precious time I have created, and understand my joy in focusing entirely on my own needs.
Even the train journey is a tonic. No one is asking me to pass them a wet wipe or play UNO. I almost finish my book, uninterrupted by little voices calling 'Mummy'. A work problem that has been nagging at me begins to unravel in my brain as the countryside rushes past. And I am wearing clothes that feel more like me, or the me I want to project as a single woman with dreams. Before the train arrives I am beginning to feel more grounded, more confident in my ability to navigate life alone.
The air is warm as I step off the train, clinging to me as I read my book on the Underground, enveloping me on the street towards my hotel. I am cloaked in something different and exciting, far from the wide empty beaches at home. I can lose myself in crowds, allow my brain to slow down and shed the hypervigilance that can accompany parenting four young children all on my own. I only have to think about myself.
Independent thinking
In addition to the way we can lose ourselves in the everyday demands of life, for those of us who are single as a result of the end of a relationship, or perhaps even the death of a partner, we are navigating a grief that can be overwhelming. When I climbed on to the train clutching a coffee and a novel, my divorce was only days old. I needed time just for me, when I could begin to put myself back together and reassess what my future might look like. After years of untangling myself from a difficult marriage, I wanted to acknowledge the pain and move forward.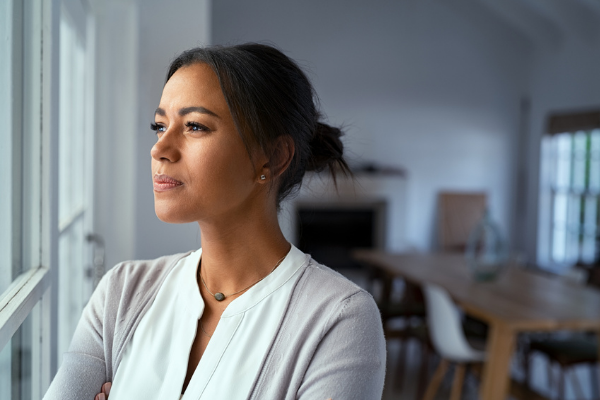 It is surprising to me that it is still possible to encounter negativity around the concept of divorce and single-parenting. As a society we still cling to the notion of a family unit that has two parents in the same house. There is also a stigma attached to divorce that does not acknowledge that life is often better for people outside of difficult relationships, despite the emotional and financial pressures we must confront. I wanted to drown out the negativity and focus on the benefits of being on my own.
Julie Hawkins set up the Single Mums Business Network partly to challenge public perceptions of single mothers. She is inspirational in the way she speaks so positively about single mothers and the lives we can create for ourselves. 'You're not waiting for someone, you're just learning to treat yourself like gold,' she tells me. 'It's about learning to replace the feeling (of being loved), rather than the person.' Hawkins understands only too well the value of spending time alone, describing to me the importance of releasing emotion that we often repress, not wanting to drop the mask in public. This is the case for all of us, whether we are looking for respite from care or work responsibilities, or whether we simply need to release emotion and reflect.
Thomas reassures me that, although the pressure to be in a loving relationship is real, I am enough on my own: 'You don't need another person to complete you. Yes, a deep and meaningful connection to a romantic partner can enhance your life, but so can meaningful friendships and family ties, and a healthy attitude to being on your own. Being alone is not the same as being lonely.'
Photographs: Getty Images