Spa Special 2015: The Yeatman, Portugal
'I'd like to take time out to treat myself' says Eminé Ali Rushton, Psychologies' beauty and wellbeing director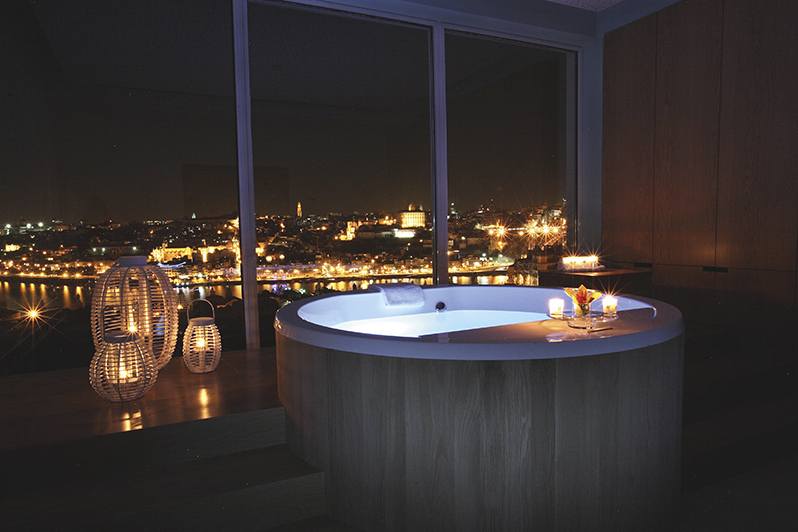 My day-to-day menu is healthy, but I'd forgotten how much I enjoy a bit of culinary therapy – exquisite food, incredible wine and great conversation. The Yeatman is a rare breed (or fine vintage) in the spa world. It is owned by one of Porto's most distinguished wine-producer families, and the wine and port offering is unrivalled.
There's something confidential about The Yeatman too, despite its popularity, one feels as though a private dalliance would play out perfectly within the vivacious glow of Dick's Bar (open 24 hours, of course, because there's no knowing when one might need a Martini). Then there's the Michelin-starred restaurant (bone marrow was a highlight), and the Caudalie Vinotherapie Spa, which uses everything from grape pulp to the seeds, for its effective therapies.
After two days of decadent dinners and port-tastings (I'll remain ever partial to the Fonseca 20 Year Tawny), spa time was just the ticket. My Cabernet Scrub left skin glowing, and relaxation time, enhanced with Vichy experience showers, that use music, light and aromatherapy, was just that.
The four-night Yeatman Hotel 'Douro Experience' runs until 31 October and includes guided tours of the Douro Valley, boat trip, vineyard experience and a trip to Taylor's wine cellar. Prices start from £232 in June for two people. TAP flies from London Gatwick to Porto.
Tip For a group of 10 or more, book the incredible alfresco lunch at Quinto de Panascal