Spa Review: Bailiffscourt Pilates Retreat
Aimee Hoad visited Bailiffscourt Hotel & Spa in West Sussex to try its latest Pilates retreat. Here's how she got on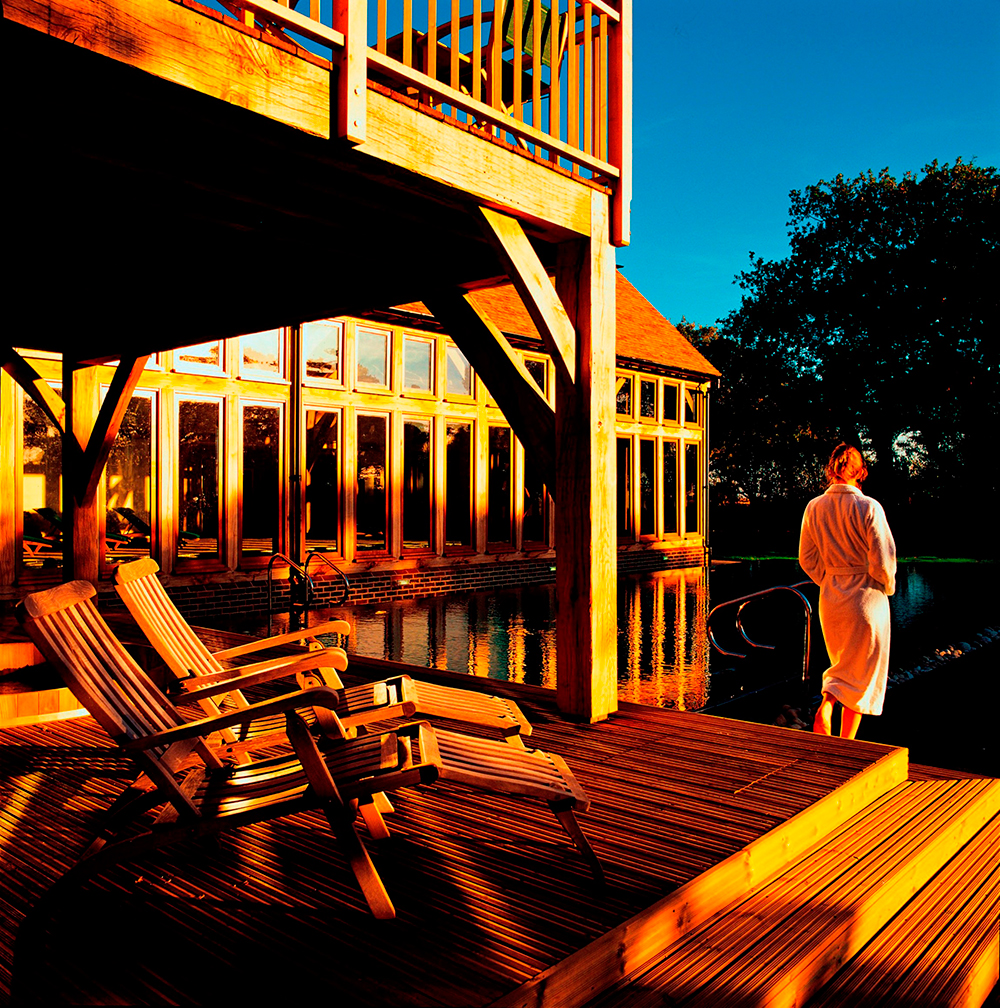 After a stressful few weeks with work, and just general overdoing it, I was really ready to get away. What luck that I would be invited to go to the Bailiffscourt Hotel and Spa for the weekend, to experience its new Pilates retreat. Just driving up to the medieval-inspired former private home nestled between the South Downs and the coast itself calms you, with its beautiful landscape and clusters of thatched cottages. As I step out of the taxi, I can hear the sea. The sound is so peaceful. The hotel itself is grand and looks like it has been there for centuries as opposed to since 1927. I'm shown to my room – with the reclaimed wood panels and fireplace in the corner you feel transported back to a time where life was more to be enjoyed than worried about.
After a welcome juice, (it is a raw food weekend, after all) I'm introduced to the staff. As we listened to our chef speak about raw food, I was fully expecting to be told we'd be having spinach leaves followed by more green leaves with a side of green leaves. I've never been so wrong. The explanation of how the beautiful dishes were put together made me want to go home and recreate everything.
The main spa reception is an open and relaxing space, where you can sit and read a book for hours without interruption, (quite a novelty to me) take a dip in one of the two pools, and just generally let yourself get taken care of. The massage had me practically purring. Spa beds are covered in a waterbed type mattress. I honestly thought I was floating, and could quite happily have stayed there for the rest of the day. If I was not already starting to relax before the treatment, by now, as Tory my therapist worked her magic, I was in paradise.
Dinner that evening was a an explosion of colours and tastes – I'd never have thought raw food could be so delicious and enticing. I'm converted!
The following morning I woke to a bowl of acai and granola. While sitting in my armchair overlooking the grounds I felt rested, and ready for my Pilates session. The class was almost meditative with concentration on breathing and correct posture being of the upmost importance. The next day I could already feel the difference in my core, all the muscles felt tightened and I felt invigorated but calm. That seemed to be a recurring theme of the weekend.
As we were checking out we went for a quick wonder down to the beach, being only a five-minute walk away from the hotel, In summer I can imagine coming here after the spa and just listening to the waves, and maybe taking a very awakening dip in the water!
On my way home, I realised I was completely relaxed and at ease – I'm just hoping this feeling keeps going. If not, I know exactly where I will be going to get back to my current state.
Pilates retreats at Bailiffscourt Hotel & Spa include two nights' accommodation in a superior room on a dinner, bed and breakfast basis. Three 60-minute Pilates classes, a raw food 'cooking' demonstration, a nutritional talk with a Q&A session and a 25-minute spa treatment of choice – massage, facial or mini-manicure, are also included. From £399 per person based on two sharing or from £528 based on single occupancy, subject to availability. Go to hshotels.co.uk, or call 01903 723511