Restaurant review: El Pirata
We visit El Pirata of Mayfair and enjoy some delicious Spanish tapas while channelling that summer holiday vibe and keeping a lookout for pirates…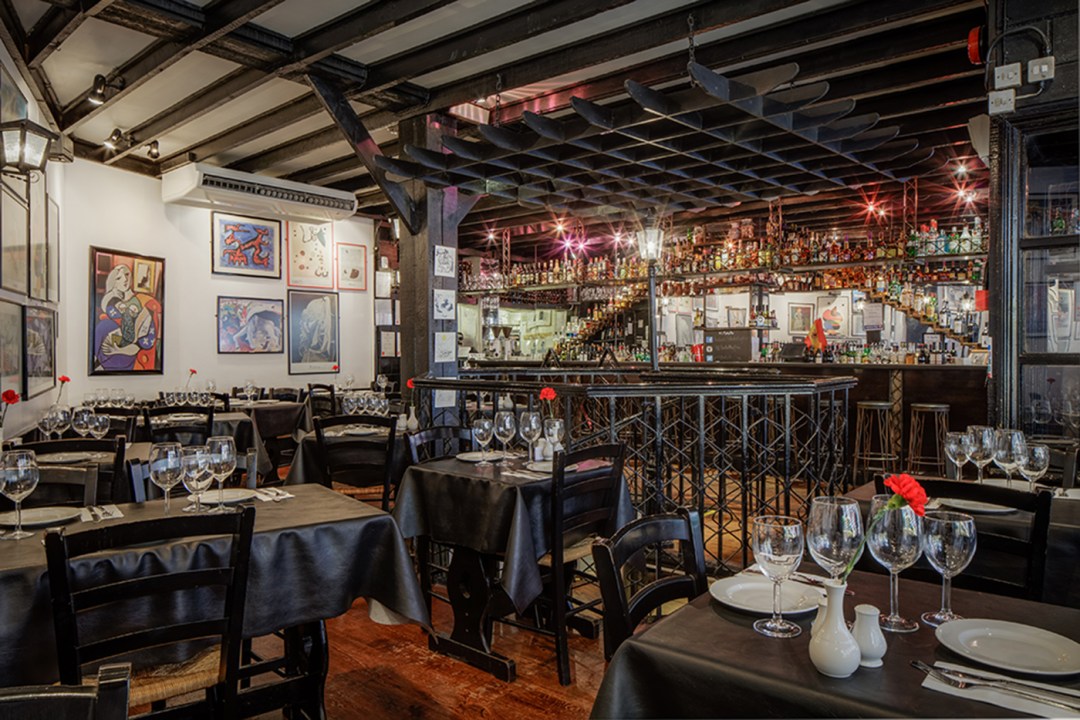 The name of this authentic Spanish tapas restaurant, El Pirata, translates to 'the pirate', and that most famous of modern Hollywood pirates, Johnny Depp, has been known to tuck into the tapas here. Unfortunately, Johnny wasn't at any of the neighbouring tables when I visited, but the atmosphere was buzzy and lively, and with the music playing, the delicious scents of fresh food wafting around the place and the colourful Picasso and Miró prints covering the mahogany walls, you could be in the centre of Madrid rather than Mayfair.
The restaurant is actually on one of the quieter streets off Piccadilly, and offers al fresco seating, as well as a comfortable bar, downstairs party area and the ground-level restaurant. We had a table in a window which was great for people-watching both inside and out.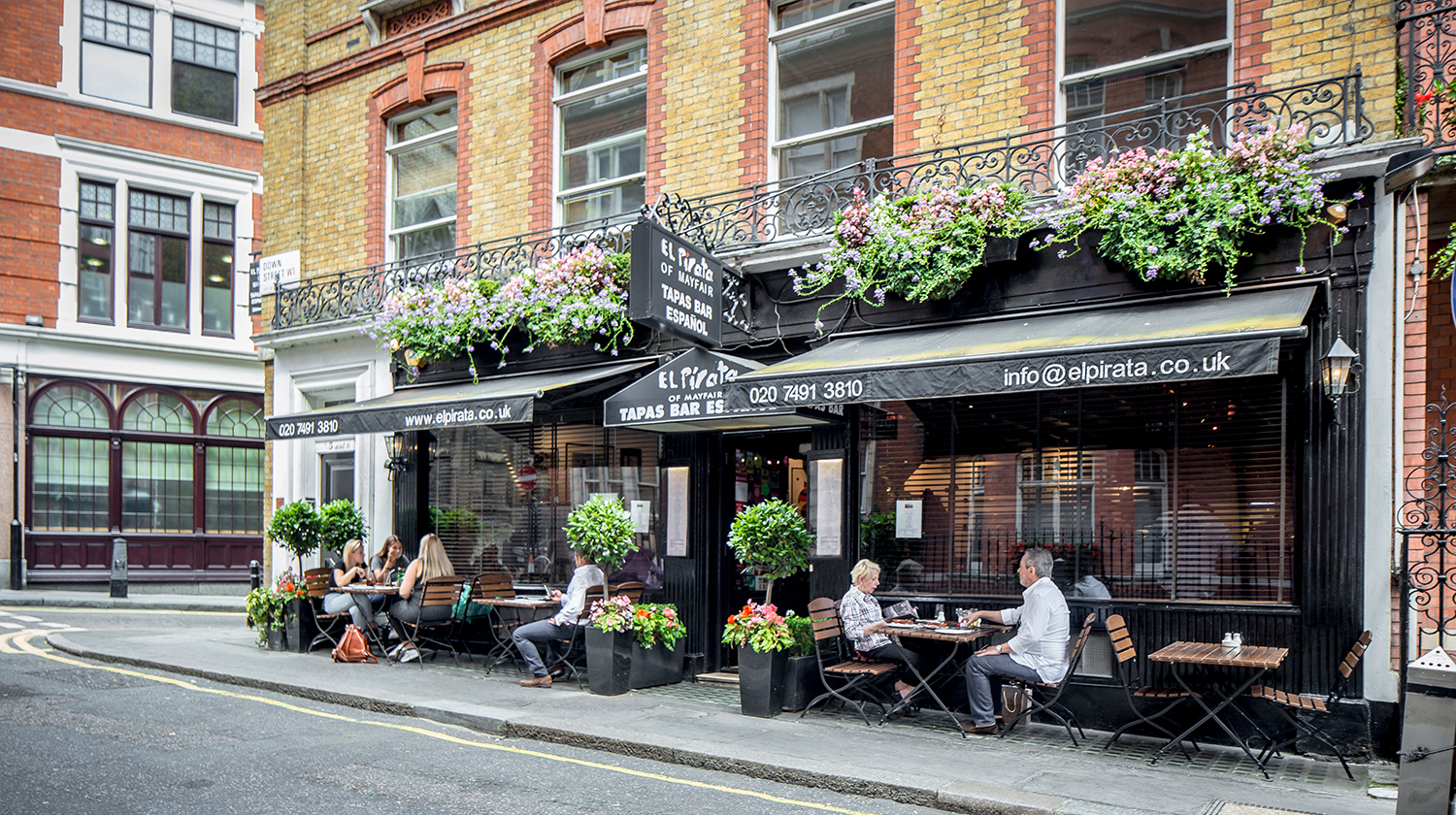 The selection of tapas is extensive with over 60 dishes, and if you're feeling a bit overwhelmed with the choice, there are a couple of reasonably priced set menus to go for. My friend and I decided to be daring and picked our own selection of dishes to share which included montaditos de jamón serrano (toasted bread with olive oil and tomatoes topped with cured ham), mar y tierra (prawns in olive oil, pimentos and wild mushrooms), fabada (bean stew with chorizo sausage and pancetta), pimiento relleno (red pepper stuffed with vegetable risotto and cheese) and sardinas fritas (fried sardines in lemon, parsley and white wine).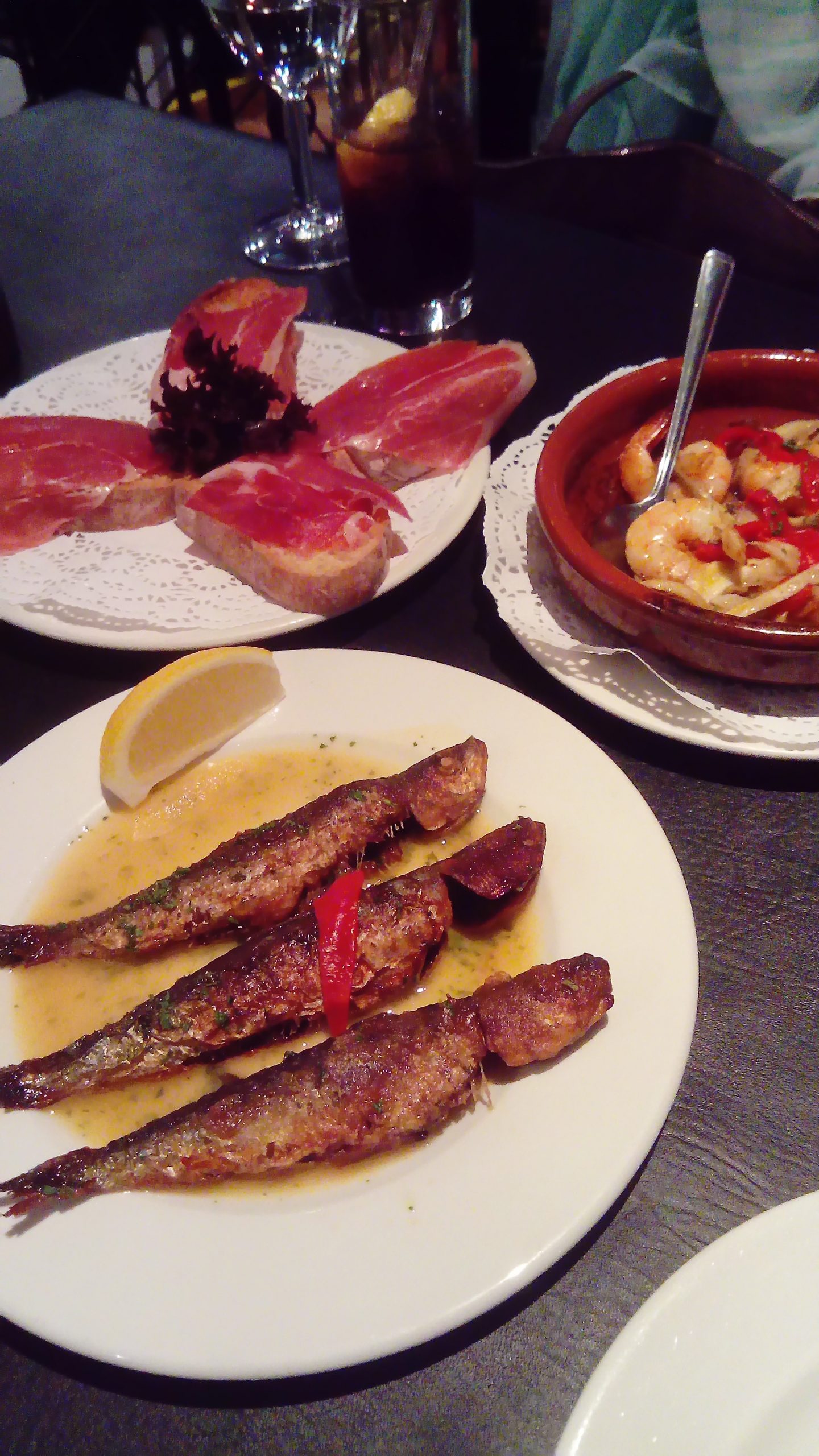 The wine list is also extensive with, as you might expect, a great choice of Spanish wines –over 140 to choose from – and the friendly, knowlegable and attentive staff will guide you if you don't know your Merlot from your Malbec. But if you are a wine connoisseur, you may be tempted by the Vega Sicilia Unico at £695 a bottle (if you have a big enough wallet).
But you don't need to break the bank to have an enjoyable, good-quality meal here – the prices are very reasonable, especially considering the area of London where it is, so the next time you want to recreate that Spanish holiday feeling, head to El Pirata – you'll leave on a high with a very full belly.