Recipe: brioche toast, peaches and cream
From new release Posh Toast comes delicious ideas for making everyone's favourite comfort food extra special. Try this light, fruity dessert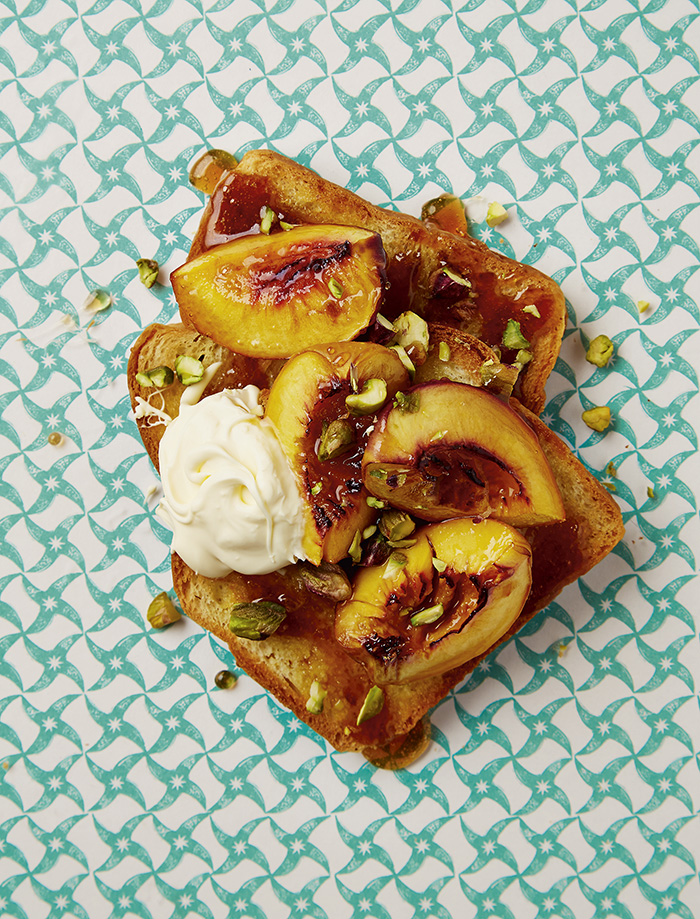 Supermarkets stock excellent ripe peaches but coating them in honey and baking until the edges scorch just seems to heighten and intensify all their flavour.
SERVES 2
TAKES 25 minutes
2 large peaches or nectarines
2 tbsp runny honey
½ tbsp light brown muscovado sugar
4 slices brioche
butter for spreading
2 heaped tbsp clotted cream
1 heaped tbsp pistachios, roughly chopped
1 Heat the oven to 180°C fan/350°F/gas 6. Cut the peaches into quarters, removing the stone as you do. Place in a shallow baking tin lined with baking parchment. Drizzle with the honey and sprinkle over the sugar. Bake for 15 –20 minutes or until softened and slightly tinged at the edges, then leave to cool a little.
2 Toast the bread then butter generously. Top with the peach quarters and drizzle over their cooking juices. Dollop on a spoonful of clotted cream, then scatter over the pistachios.
Recipe: Emily Kydd Photograph: Louise Hagger
Recipe taken from Posh Toast (Quadrille, £12.99)