On the Basis of Sex: an empowering new film
Set to be one of the year's most inspiring and entertaining films – read why we love 'On the Basis of Sex', watch our live videos and win a copy of the book 'The Unstoppable Ruth Bader Ginsburg', about which the film is based
This is the powerful and timely true story of US Supreme Court Justice Ruth Bader Ginsburg who led the fight against gender discrimination and blazed an unprecedented trail for equality.
From being one of only a few women accepted at Harvard Law to co-founding the Women's Rights Project at the ACLU, Bader Ginsburg overcame all odds to become one of the most influential figures in the battle for equal rights, passionately arguing ground-breaking landmark cases and giving a voice to those unable to be heard.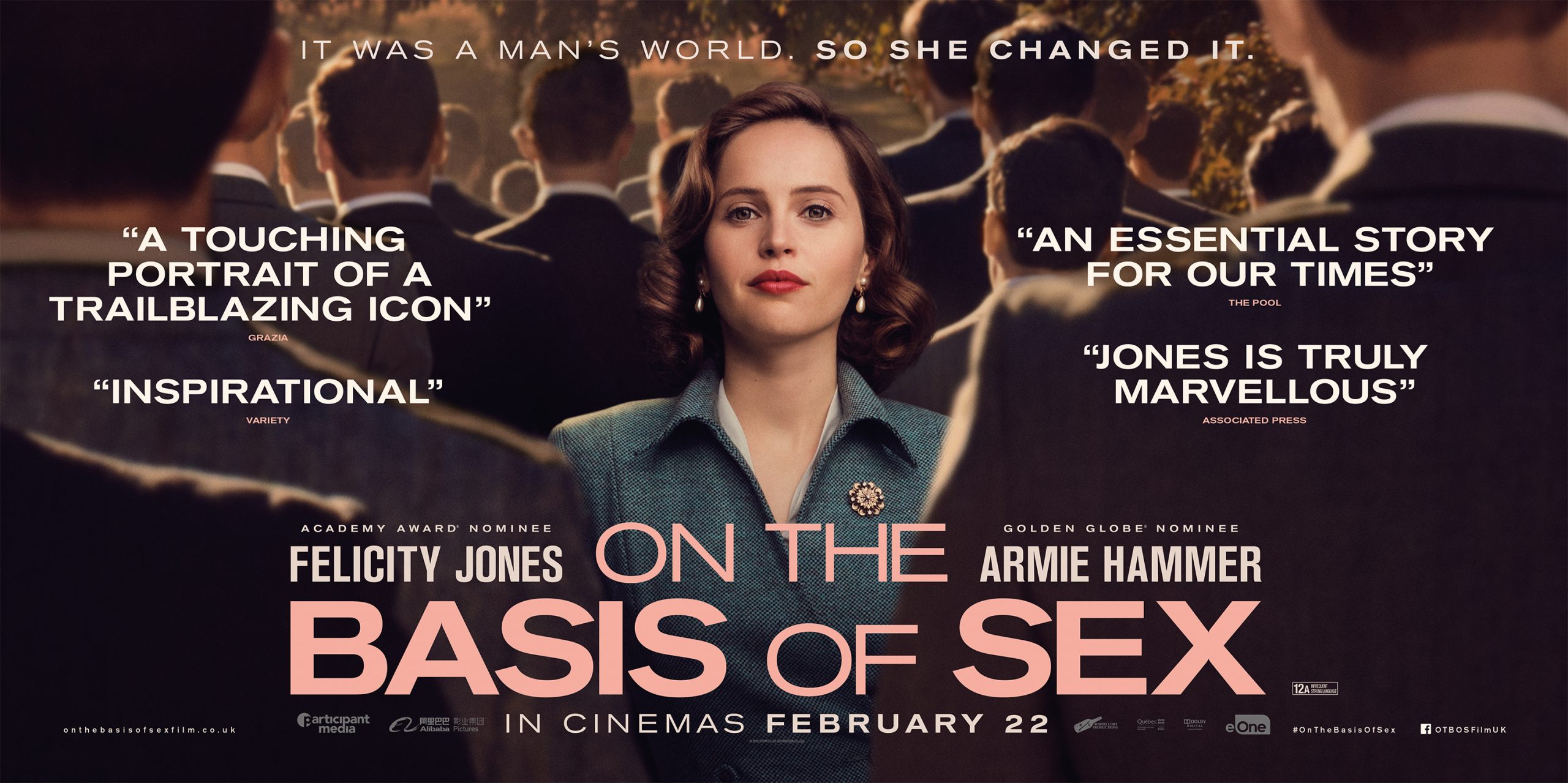 Lighting up the screen with fantastic performances, Felicity Jones stars as Ruth Bader Ginsburg and Armie Hammer as her husband Marty, a talented lawyer in his own right who offers unwavering support to his wife.
Directed by Mimi Leder and written by Ruth Bader Ginsburg's nephew, Daniel Stiepleman, On the Basis of Sex also stars Justin Theroux, Kathy Bates and Cailee Spaeny.
On the Basis of Sex tells the powerful true story of one of the greatest women of our time and to celebrate its UK release we are giving away one copy of the book The Unstoppable Ruth Bader Ginsburg to one lucky winner. Released for Ruth's 25th anniversary of her appointment to the Supreme Court the book honours her barrier-breaking achievements and also features a foreword by On the Basis of Sex Director, Mimi Leder.
To be in with a chance of winning a copy of the book, enter your details below by midnight on 10 March 2019.

On the Basis of Sex is out in UK and Irish cinemas this Friday, 22 February.
Catch up with our live videos in celebration of the film, here.