New York, New York
A fun-filled trip to New York is just what two friends needed to get their friendship back on track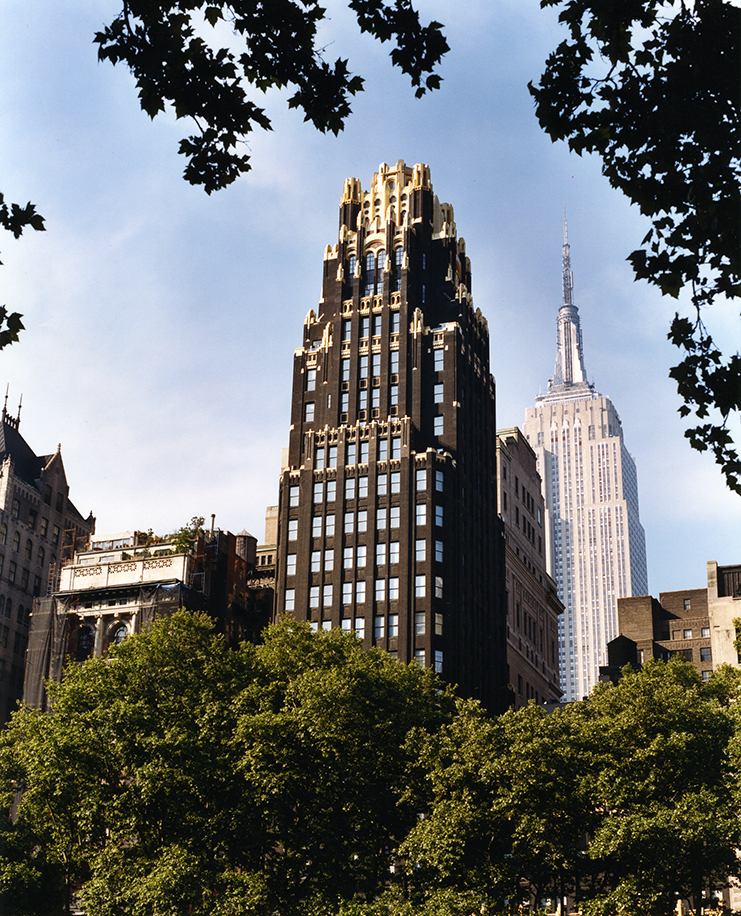 Partner in crime, soul mate, ride or die; there are so many terms to describe the platonic relationship between two people, and even more psychological benefits to having a best friend. Mine has moved across the Atlantic to New York and navigating this new terrain of friendship has been tricky.
You take for granted how much you change and grow as the years go on and how your friends are there through it all. But what happens when you no longer share life experiences and your best friend isn't there through the times that have now began to shape and mould you as a person?
Our solution, a holiday. Quality time spent together to get to know each other again and the people we have evolved into has become an important element to keeping our friendship alive. So, I flew from London to New York and we met at the Bryant Park Hotel for a girls weekend, sans husbands and children (hers not mine).
Bryant Park lies smack bang in the middle of Manhattan, around the corner from Times Square but you'd be surprised at how quiet and quaint the area is. Arriving in the spring, it was warm enough that we could sit in the park across the road from the hotel and enjoy post night out coffee's while laughing about the night before (more about that later).
The hotel itself was ideal for our girlie weekend. A boutique affair, rooms are decidedly modern and the bathrooms were large enough for us both to get ready at the same time (this is of the utmost importance when sharing a room with your bestie!), beds with luxury sheets, cloud-like pillows and duvets you never want to get out of – in fact, they were so comfortable we scheduled a 'duvet and movie' afternoon, something we used to do as teenagers (minus the room service). When we did venture out of our room we ate at trendy Japanese-inspired restaurant Koi (you must try the crispy rice and black cod) and headed down to cocktail joint Cellar bar post-feasting, where we enjoyed the obligatory Manhattan girls' night out.
The staff were incredibly helpful when it came to activities outside of the hotel. As a busy professional, with a friend who's an even busier mum of two, we had very little booked before we arrived. No bother as the concierge helped us arrange spa treatments, theatre tickets and recommended places worth visiting if you're not into ticking off a list of tourist attractions (we had both ticked off our list many years before).
As two self-confessed foodies we really enjoyed Chelsea Market. A block long and a whole block wide, the market is heralded as one of the greatest indoor food halls. With over 35 vendors selling foods from around the world, we were spoilt
 for choice. We then carried our spoils over to The High Line. A public park built on a historic freight rail line elevated above the streets on Manhattan's West Side, it runs from Gansevoort Street in the Meatpacking District to West 34th Street, between 10th and 12th Avenues. You can walk along the 1.45 mile linear park or take part in the activities on offer – from star-gazing, tai chi and meditation to dining and interactive art installations.
We ate lunch there as the warm spring sun glowed over us and we talked for what seemed like hours, relaxed and unburdened by time restraints or interruptions (which is what often happens when we try to skype) we reminisced and caught up on everything we'd missed. It was then that I realised how much I'd missed my friend, how I had been reluctant to share with her during the time we had been apart because deep down I felt that I couldn't rely on her in the way that I once had. I realised then how important our mini-break had been, how the time we were able to spend together had reconnected us and would keep us going till we would could meet again.
The Bryant Park Hotel, 40 West 40th Street, New York, NY 10018. Website: www.bryantparkhotel.com. Telephone: 001 212 869 0100. Email: info@bryantparkhotel.com. Room rates for a superior queen room start at $295 (exclusive of taxes at 14.75% + $3.50).
For flights, visit britishairways.com
Photograph: Bryant Park Hotel