Me, my hands and I
It's hard to hide the signs of ageing there…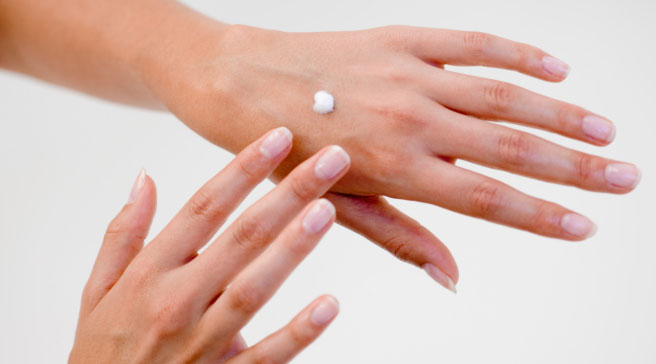 If our eyes are the windows to our soul then our hands are the beacons which betray our real age.
'After the face, hands are the second most visible tell-tale sign of one's age,' says Dr Roxanne Guy, president elect of the American Society for Plastic Surgeons. 'Your hands experience the same amount of exposure as your face yet they are often the most neglected.'
I for one must hold my hands up (excuse the pun) and admit that I haven't always taken the best care of my mitts. Model hands they are not. Over lunch on a recent hand and nail shoot, conversation surprisingly turned to our own personal hand care regime. Much to my embarrassment I grudgingly admitted to a roomful of hand aficionados that not only did I not own a cuticle cream, I also very rarely used hand moisturiser.
Amid the cries of horror from hand model Gemma Howorth, I realised that I could no longer ignore my raggedy cuticles and freckled (read slightly tanned) hands, which jar with my paler facial skin. Gemma, who incidentally moisturises her hands 25 times a day and is never without a tube of L'Occitane Shea Butter Hand Cream, also advocates eating a small portion almonds a day and drinking milk.
But her top tip for maintaining her hands is 'never ever sunbathe in anything less than factor 60 as sun damage can cause pigmentation, wrinkles and age spots'.
To demonstrate her point, she showed me a photo of herself (below) sunbathing on a beach wearing a bikini, which she had accessorised with white gloves to protect her hands. This ensemble obviously works for Gemma, whose fingers regularly double up as Lily Cole's and Kate Moss's.
After Gemma's stern advice I have purchased not one but two new products — Nia 24, an anti-ageing SPF hand cream and Mavala cuticle oil. I can't say that I will be packing any cotton gloves with me when I hit the beach, but at least I won't have to hide my hands in shame when faced with Gemma and her beautiful digits again. Gemma owns body part model agency, Body London. To see more of her work, click here.