Live life as a local: Lisbon
Lisbon love, by Anita Chaudhuri, who spent a week on a 'live life as a local' tour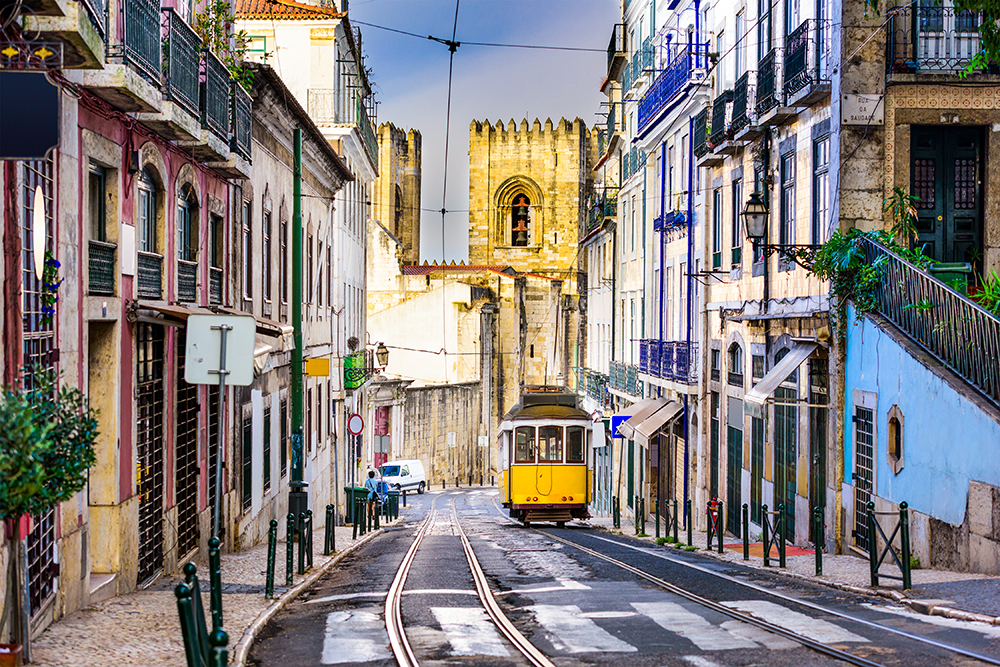 We explore the back streets of Paris, Lisbon and Copenhagen, to taste life among the locals of these three diverse cities, with an emphasis on combining the hip and the healthy.
To really understand what makes Lisbon Lisbon, visit a hole-in-the-wall bar and order a 'ginjinha', a Morello cherry liqueur. One of the best is A Ginjinha, situated in a corner of bustling Pedro IV Square (Rossio Square). You can order your drink 'com' or 'sen' – with or without an alcohol-soaked cherry. Some bars serve the drink in a tiny bitter chocolate cup, and tradition decrees you consume the whole thing in one mouthful!
To escape the hustle and bustle of the city, head to the Lisbon Oceanarium, voted the world's best aquarium by TripAdvisor. Located downtown, just along the riverfront from Oriente metro station, it is home to 16,000 marine creatures from 450 species. There is something profoundly restful about escaping into this turquoise wonderland. Go on a weekday morning, never at weekends.
In every bakery window, you'll see piles of golden, crispy custard tarts but beware, not all tarts are created equal. For the very best, head to Antiga Confeitaria de Belém, the birthplace of the famous Pastéis de Belém. The bakery was situated next to the Jeronimos monastery, which used a massive quantity of egg whites for starching clothes. In 1837, the monks started making pastries from the leftover yolks and selling them to raise revenue. Nowadays, the kitchens here make a staggering 20,000 a day. Apparently, only three people in the world know the recipe. The coffee is fantastic, too.
Board the iconic 'Electrico 28' or tram number 28, the yellow wooden trolley that passes most of Lisbon's historic sites, including Saint George's Castle, the Portas do Sol (gates to the sun) and the Alfama flea market, stopping at the final destination, Cemitério dos Prazeres (Cemetery of Pleasures).
Tasca da Esquina offers modern Portuguese tapas with a twist. The brainchild of local celebrity chef, Vitor Sobral, the food is innovative, delicious and, at times, slightly surreal. Opt for the five-course tasting menu, which might include a deconstructed fish soup in a Mason jar, topped with a runny egg and crispy onion. It is also a fantastic spot for people watching as local creatives animatedly discuss their next big ideas.
Pap'Açorda is where Lisboetas head when they want luscious home cooking with a boho, buzzy vibe. Here you will find scrumptious sardines, grilled peppers and the legendary shrimp açorda (a sort of spiced bread stew, studded with juicy seafood). The chocolate mousse here is known across the city. Doled unceremoniously on to your plate from a giant bowl, it is the richest, most buttery mousse I've ever tasted.
If you are on a budget, head to the Vasco da Gama shopping centre. This sleek mall is built on the former Expo '98 site. Head for the top-floor food court, where you'll find everything from sushi and organic salads to pizza. Depending on the weather, find a window seat with views over the mighty River Tagus, or head out to the nearby Parque das Nações to picnic amid the green expanses and modern architecture beside the river.
The best gifts to take home can be bought at A Vida Portuguesa in the Chiado district. The store is showcase for the best of traditional Portuguese crafts and gifts, and you will also find affordable tiles, tins, ceramics, notebooks and much more.
You cannot leave Lisbon without visiting the LX Factory, a Shoreditch-style hub for creative industries, artists, designers and film-makers. Technicolour graffiti and one-of-a-kind shops make for a fantastic day out. Don't miss Ler Davagar, (the name means 'Read Slowly'), a stunning bookstore housing more than 20,000 titles. On Sundays, the shop turns into a market for urban crafts and vintage clothing.
Insider tip:
Lisbon is seriously hilly, and the streets are all paved with tiny cobblestones. Leave your heels at home and pack sturdy walking shoes.
The facts:
TAP Portugal flies directly from London Heathrow, Gatwick and Manchester to Lisbon 60 times a week and return fares start at £121, including taxes and surcharges. Visit flytap.com or call 03456 010932. For further information, visit Turismo de Lisboa.
Photograph: iStock