Just for the weekend: Rest and play in Cyprus
Amerley Ollennu finds balance between having a relaxing holiday and keeping fit in Cyprus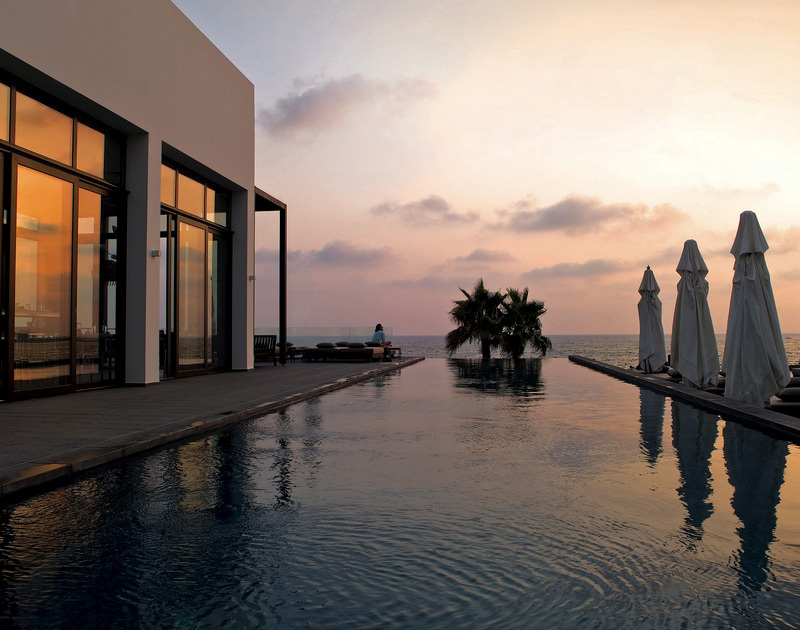 I've tried gruelling bootcamps, face-down in the mud being shouted at, and very quickly discovered they weren't for me (are they fun for anyone?).
When it comes to holidays, be they long or short, I prefer a more relaxed attitude toward exercise. I don't want to laze around and do nothing – as I find when I get out of the habit of moving in some way, it's hard for me to get back into it – but nor do I want to go to bed each night with aching limbs, miserable and hungry.
Almyra sits in eight acres of landscaped gardens on the Mediterranean shoreline of Paphos, Cyprus, and with its gloriously mild climate, it's an ideal winter training base. Combined with the benefits of a Mediterranean diet and Almyra's relaxing spa treatments, sea views and generous accommodation, I finally found the balance between rest and play here.
There are a number of excellent fitness programmes (triathlon training, sailing, golf and cycling) you can book at the Almyra but as I wanted to take things at my own pace I decided to go it (mostly) alone. I spent mornings jogging along the newly-built seafront walkway located right in front of the hotel, fuelled by the abundant fresh fare on offer for breakfast. Relaxation time by the pool was generally followed by a pre-lunch activity – tennis, swimming, trekking or cycling.
My favourite experience had to be the guided cycle. Having never cycled on roads before I felt unsure and a tad scared, but my instructor put me at ease quickly.
The unending smooth but varied terrain was virtually traffic-free, making it a pleasure to speed along. What made the experience like no other was the beauty of the coastal route we took, stopping mid-way to take in a view of Aphrodite's rock, regarded since ancient times as the birthplace of Aphrodite, goddess of love and fertility. I finished up on a cobbled beach, listening to the sea, waves of peace washing over me.
Classic Collection Holidays (0800 008 7299; classic-collection.co.uk) offers 3 nights at Almyra, Cyprus from £412 per person this January. Price based on 2 adults sharing a garden view room on a bed & breakfast basis and includes return flights from London Gatwick (other UK departure airports available) to Paphos, and private transfers