Just for the weekend: Chill out in Cornwall
Suzy Greaves, our editor, melted away stress with an action-packed weekend at an eco-wildlife resort in Cornwall and re-connected with her son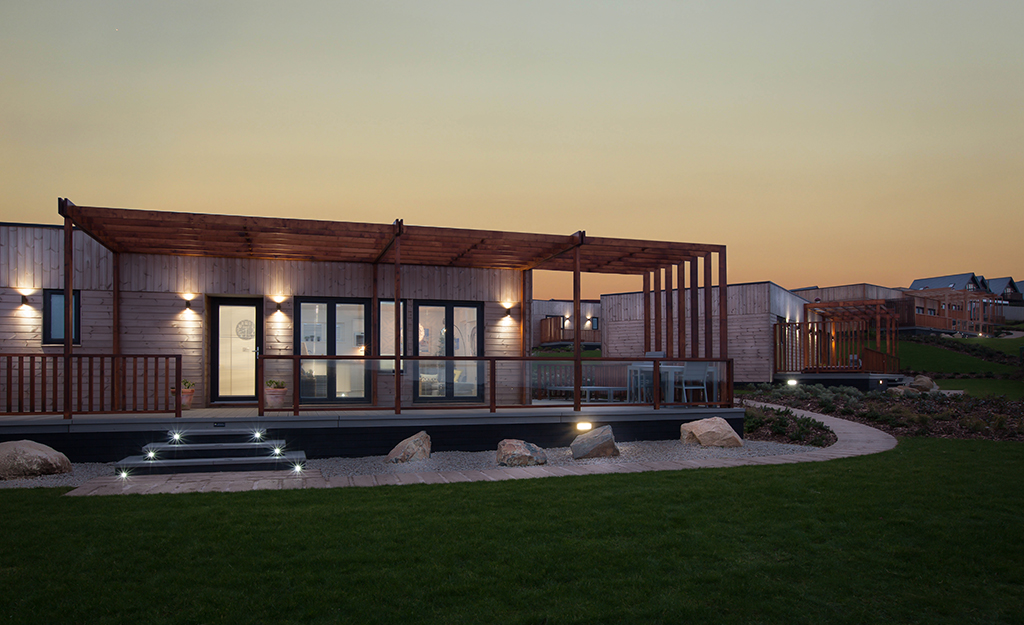 Charlie, my teenage son, and I were a little bit grumpy after a long Friday night drive to Cornwall. Arriving at Gwel an Mor, the five-star resort and spa overlooking Portreath beach, we started our weekend by arguing about how much he'd been on his screen in the car.
Fifteen minutes later, his tablet was cast aside and our bad moods were melted away as we sat in the hot tub of our wooden terrace, overlooking the sea.
Friends who live nearby joined us on Saturday, and we walked down the woodland path to one of the best sandy beach in North Cornwall, and despite the cold weather, donned our wetsuits, and played in the surf with our body-boards. When we started to turn blue, we headed back to spa, where I had a full body massage and my son swam with his friends in the indoor swimming pool.
By 1pm, we were ravenous. We didn't have to go far. The Terrace restaurant at Gwel an Mor serves locally sourced food. Ginormous fish and chips and mushy peas hit the spot, and with sea views from every window, you could pretend you'd caught it yourself.
We were staying at one of the new Residence eco-lodges, all built from natural materials, sustainably sourced with beautiful modern décor, mood lighting and floor-to-ceiling windows.
We might have chilled out there all afternoon if it wasn't for the award-winning wildlife and conservation centre – Feadon Farm – in the grounds of the resort. Meeting and hand-feeding the rescued foxes Todd, Copper and Meadow was something my son and I will never forget. (Although I'm not so sure Oscar, our dog, will ever forgive us.) In the evening, we were invited to settle down in the cosy hide to watch the badgers come out for their evening stroll. It was like Roald Dahl meets Narnia.
After all that sea air, it was an early night and then up early for a massive bike ride on our rented bikes using cycle paths made from the old tram-roads, used for transporting ore from the mines along the stunning coast line. We hadn't ridden bikes together in ages and we raced and laughed our way back to the resort to spend our last hour of daylight playing croquet on the lawn, admiring the stunning sunset over the sea.
My son took his phone out for the first time that weekend and started to take photos. 'Mum, look at that, it's so beautiful. It'll give me to something to look at on the way home,' he joked.
Prices start at £509 for a week-long stay at a lodge for four, or £619 for a six-person lodge during off-peak season. Short breaks (3 night weekend stay or a 4 night midweek break) start from £439 for a lodge sleeping four and £469 for a lodge sleeping 6. Visit gwelamor.com; 01209 842354