How to stop eating food for comfort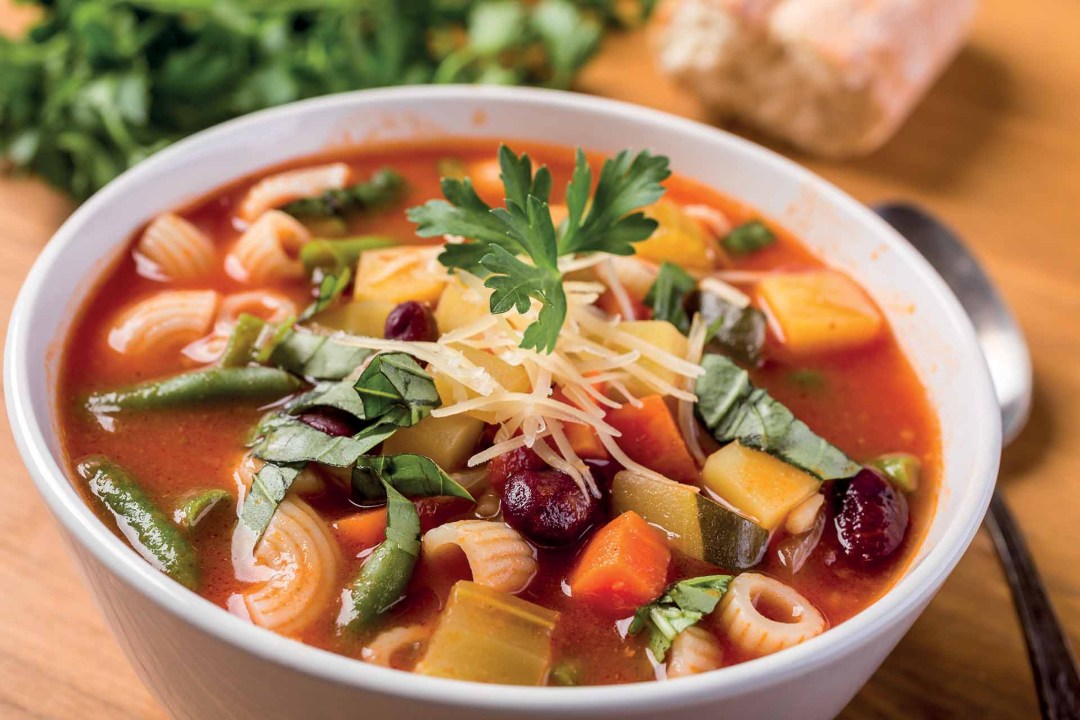 Learning how to stop eating food for comfort can be difficult for many people. Routines are hard to break from, and when you're busy or stressed, or both, even more so. Comfort eating can be that little solace that gets you through the day.
Carbohydrates and stodgy meals are common go-to comfort foods. Too much of these without exercise can lead to unwanted weight gain, which can cause depression, which in turn adds fuel to the stress that is likely causing you to comfort eat.
Why do I turn to food for comfort?
Stress. This really is the most common reason that people comfort eat. Eating can be a quick hit of temporary relief from the stress in your life, and over time it becomes routine. We learn to associate comfort eating with feeling good. It's a coping mechanism.
Fear and anxiety, even loneliness, can also motivate people to comfort eat. So if you want to stop eating food for comfort, the best thing you can do is address the negative emotions and stress that weighing on your mind.
We have lots of great guides on how to identify, prevent and recover from burnout, how to beat anxiety, even a deeper dive into how stress affects gut health. Have a look at these for advice on managing the stress in your life.
In the meantime, if you're motivated to learn how to stop eating food for comfort we'll show you a few simple food swaps and wise choices that can help you curb your carb cravings.
Food alternatives to stop comfort eating
If you're craving something sweet and warm go for a hot chocolate. It's surprising how satisfying they can be and there are loads of low-fat options available. No cream or marshmallow toppings though!
Start the day with a warming breakfast like porridge. Oats are a great energy source and have a whole host of health benefits such as lowering your cholesterol.
Wheat can make some people feel bloated and sluggish. Instead, eat lots of fresh produce and check out the numerous gluten-free products in the 'Free From' aisles of the supermarket if you need to beat the bloat.
Get to grips with home-cooked low-fat dishes. Cooking from scratch is satisfying and you can better control the calories and fat.
Keep busy. It's all too tempting to stay slumped in front of the TV when you're feeling down, and this is when you'll mindlessly eat. Make an activity plan of fitness DVDs, going for a walk or going to an exercise class. You'd be surprised at the correlation of walking and mental health.
Be label wise! The fat and calorie count of ready-made comfort dishes can vary hugely so shop carefully and seek out the lighter versions of your favourites.
Avoid temptation. Don't keep sugary treats like biscuits, cake and chocolate in the house – you'll only eat it in a moment of weakness!
Instead of indulging in creamy mashed potato, go for sweet potatoes mashed with a little low-fat yoghurt or semi-skimmed milk for a comforting side dish.
Keep your vitamin levels high with plenty of fruit and veg, and you could also take a multivitamin every day. This will help you ward off colds which can make you feel like eating more stodgy food.
Stick to three main meals and a couple of healthy snacks, such as fruit, a day. This will help keep your energy levels constant.
In winter, pad out warming soups or stews with fresh vegetables. It will give you plenty of volume without piling up the calories.