How to stick to self-help
Stay on track with life coach Mhairi Gordon-Preston's tips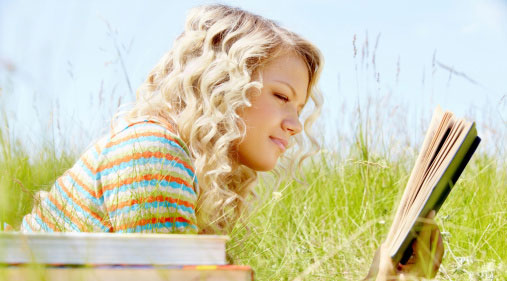 Personal development events or books can be life-changing. You're in a room with people holding similar values, or immersed in a book with experiences that resonate with you. You experience A-ha! moments, learn new ideas and techniques and you also have the uplifting hope of more transformations to come. But with the pressures and commitments of everyday life, it can be difficult to stay on track. Life coach Mhairi Gordon-Preston gives her tips for making the most of your self-development books and courses, and sticking to your personal transformation plans.
Daily peaks.
Bringing your learning to life on a daily basis is just as important as your A-ha! moments; it's your everyday thoughts, behaviour, and speech that are going to lead to changes.
Force of habit.
It takes three to six weeks to establish a new habit and make practical use of what you learned. At first, you'll want reminders where you can see them every day. You might fall off the wagon – that's normal – just laugh it off and get back on. Seek out situations that encourage helpful habits.
Positive peer pressure.
Enlist a like-minded friend and tell them about your new direction, especially if you worry that you'll look 'bad' if you don't stick to plans. Consider talking to a life coach, it's their mission to help you be at your happiest and achieve your goals.
I don't want to!
Most of us have an inner two-year-old calling the shots, so keep them happy with treats and rewards along your personal development journey.
Quick tips to make it stick now
List someone who would be helpful for support and accountability, for example a friend who read the same book, people you met on the course or a life coach.
Note down a deadline for when you will contact them.
Decide on a small reward you will give yourself for doing so and when you'll let yourself have it.
Place reminders where you'll see them every day: sticky notes, and photos or cuttings of images and words from magazines are great.
Schedule weekly appointments with yourself to journal your progress, and re-read event handouts or parts of your book. Remember to give yourself a reward afterwards.
Mhairi Gordon-Preston of YourSeaChangeLife.com helps free-range thinkers know and be themselves so they can do all they want in life