How to relax
Natasha Slee asks Olympic cyclist Jess Varnish what she does to relax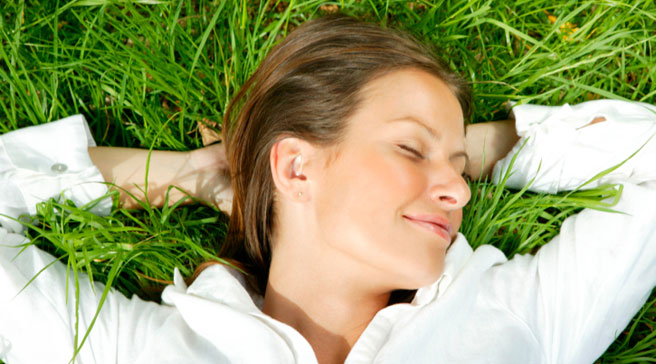 While we were working our way through the Easter eggs, Jess Varnish was winning bronze at the World Track Championships in Melbourne last Easter weekend. With her sights on the Olympics, and training far from easing up, we're keen to know: how does Jess relax?
Treat yourself to guilty pleasures 'I like to go out for coffee because it's something I am allowed to do,' says Jess, whose training commitments mean alcohol is banned. 'I eat three good meals a day, plus protein shakes…but I like homemade cake, I'll eat that!'
Get out in the fresh air Like most people, Jess finds gentle exercise a great de-stresser after a long day. 'When I do weights, and when I'm on the track, it's so intense. It's nice when I go out and do a recovery ride on the road, in the countryside.'
Have a pamper session Jess often shares a room with fellow Olympic cyclist Victoria Pendleton, and they love nothing more than a girly pamper session to wind down after a long day's training. 'We'll have a night of beauty: face masks, paint our nails, fake tan now and again!'
Put your stress in perspective When you just can't seem to wind down, think for a moment about what it is that is stressing you out – is it worth it? Jess may have big Olympic dreams but she still knows what is most important: 'At the end of the day it's only cycling. You've got a life as well, you've got to be a good person, and enjoy your life.'
Jess has so far dedicated 8,975 miles training miles to the Boots' Miles for Macmillan campaign, raising awareness for those living with cancer and encouraging people to lead healthier, more active lifestyles.
Photograph: Jess Varnish