How to rainproof your beauty look
It may be a blustery day outside, but here's how to keep your beauty look unruffled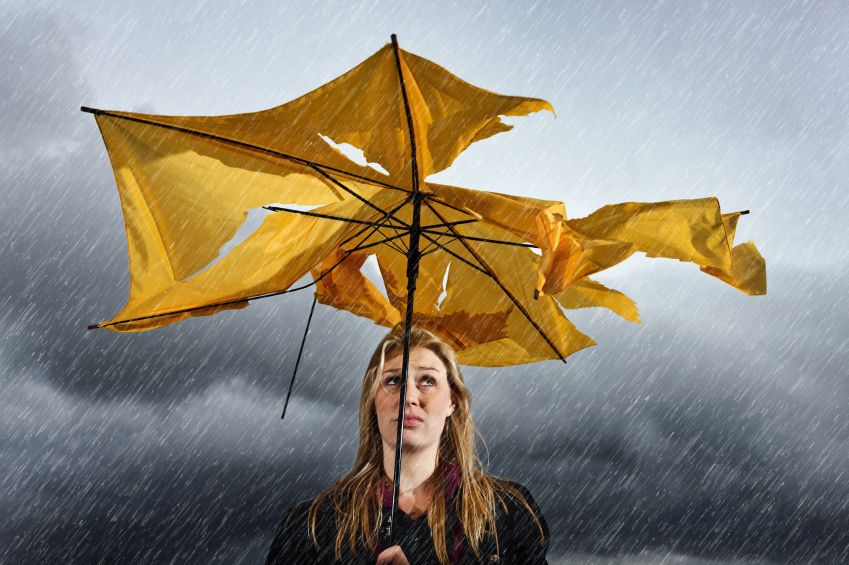 The desire to look your best is tested to its limit in inclement weather – hair never obeys, make-up strays, the body is left sodden and slow-feeling. A simple commute to work can feel like a gauntlet run, and there's nothing worse than starting your day that way. But with a bit of prep, it's possible to begin rainy days positively.
Here's how…
1. LOWER YOUR HAIR EXPECTATIONS
Even with hats and brollies, hair will not obey in rainy weather. If you are frizz-prone to begin with, spritz hair with a light leave in conditioning spray, comb into a neat ponytail, chignon or top-knot. I slip a bright headband over the front (try Kitsch from www.victoriahealth.com) to keep flyaways at bay too. If you're determined to wear your hair down, it's wise to tie hair back with a kink-free band – try Popbands, at www.beautymart.com – and brush out once you're at your destination (the little Childs Farm Tangle Tamer is a purse-friendly size, and cute to boot).
2. BRIGHTEN YOUR LIPS
A high pigment longwear bright lipstick – fuchsia, coral, red – is a simple, but failsafe way to bring joy to a bluster-flushed face. Steer clear of sticky or shiny formulas – if hair is blowing willy-nilly, it's bound to end up on your pout. I favour cream or matte finishes by Bobbi Brown, Topshop, MAC and Ilia.
3. WATERPROOF YOUR KIT
I hardly ever wear waterproof mascara, but if I know I'm going to spend a day in and out of meetings (and rainy weather), it's a go-to. No 7, Laura Mercier and Maybelline all make great waterproof mascaras, and I'll switch my usual creamy liner to a smudge-proof one instead: nothing beats the new Eyeko Making Eyes Waterproof Gel Eyeliner – it's deeply, dramatically black, but once on the lid, doesn't budge.
Photograph: iStock