How to feel more confident
Does your confidence need a boost? This month's expert, Chloe Brotheridge, best-selling author, coach, and cognitive hypnotherapist, shows us how to feel confident enough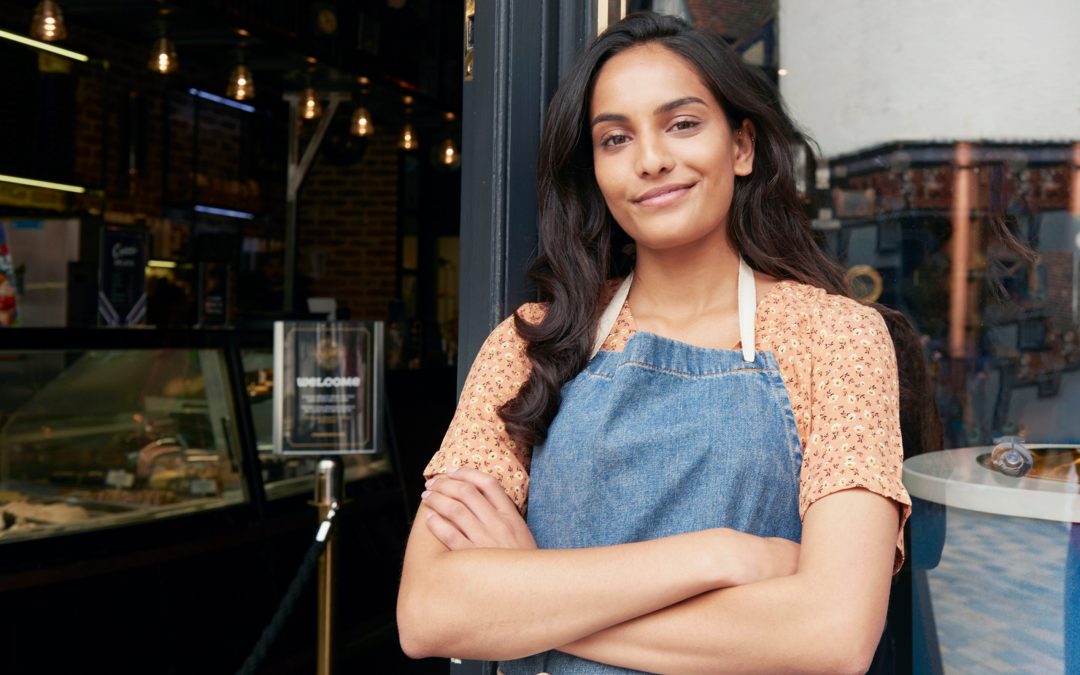 The Enough Experiment is a digital 12-month column at Psychologies with coach Mandy Lehto. Start anytime. This month, confidence!
Each month, we'll focus on a particular theme and conduct an experiment to see if we can feel better about ourselves in that aspect of our lives. Small changes add up – and I'm experimenting right alongside you.
We'll be supported by experts via short, informative videos (about 10-15 minutes), and we dig deeper with questions and prompts from the monthly downloadable worksheet (about 10 minutes).
You're encouraged to share your questions, discoveries and experiences on The Life Leap club on Facebook, where I'll be offering support.
The real power of this experiment isn't what happens in the videos or on the worksheets. It's in how you implement your findings in day to day life.
Catch last month's experiment with Marisa Peer on how to be a good enough with money HERE.
I'm not confident enough…
"More confidence," is the reply I get most often when asking my female coaching clients about what they'd like more of. Confidence feels like the missing puzzle piece for feeling comfortable in one's own skin, in setting boundaries, and showing up for life with more gusto.
Why are women less likely than men to feel confident enough?
It starts early, says this month's expert, Chloe Brotheridge. Parents often pass their own fears and limiting beliefs to their children, often molly-coddling their daughters compared to their sons. I caught myself saying, "Be careful" as my daughter left for school – something I rarely say to my son (note to self.)
In her book, Brave New Girl, Chloe says that women are twice as likely to suffer from anxiety as men, according to The Mental Health Foundation. She adds that many of us have been conditioned to be modest, pay attention to how we look, and to aspire for perfection.
This can translate to waiting to feel 100 per cent qualified before applying for a bigger role, for instance, or not speaking up in a meeting if there's a chance of being wrong. Or worse, it might leave you believing that confidence is something other people have – something they're born with.
I asked Chloe if confidence could be created. In my experience, confidence is a result of taking action, not a prerequisite. The more you can visualise yourself handling situations with grace and ease, the more likely you are to leave your comfort zone.
In this month's experiment, you'll be priming yourself for confidence, using a technique Chloe uses with athletes, public speakers, and other hypnotherapy clients. It's quick, easy, and best of all, involves lying down.
Start by printing off the worksheet below (or journaling the prompts in your notebook.) Then head over to the video with your completed worksheet. You can find the visualisation Chloe refers to in the video HERE.
Ready to feel confident enough? Let's get started.
Want more? Listen to an episode of Chloe's podcast HERE for confidence in eight steps.
This month's experiment: confidence
Step 1: Download this month's worksheet here.
Step 2: Watch this month's video below.
Bonus: Chloe's podcast episode with me, discussing perfectionism HERE.
Step 3: Who do you know who'd benefit from "The Enough Experiment"? Share this link.
Share your experiences on The Life Leap Club on Facebook, and find me on Instagram.