Give Hotpod yoga a go
So what's Hotpod yoga all about?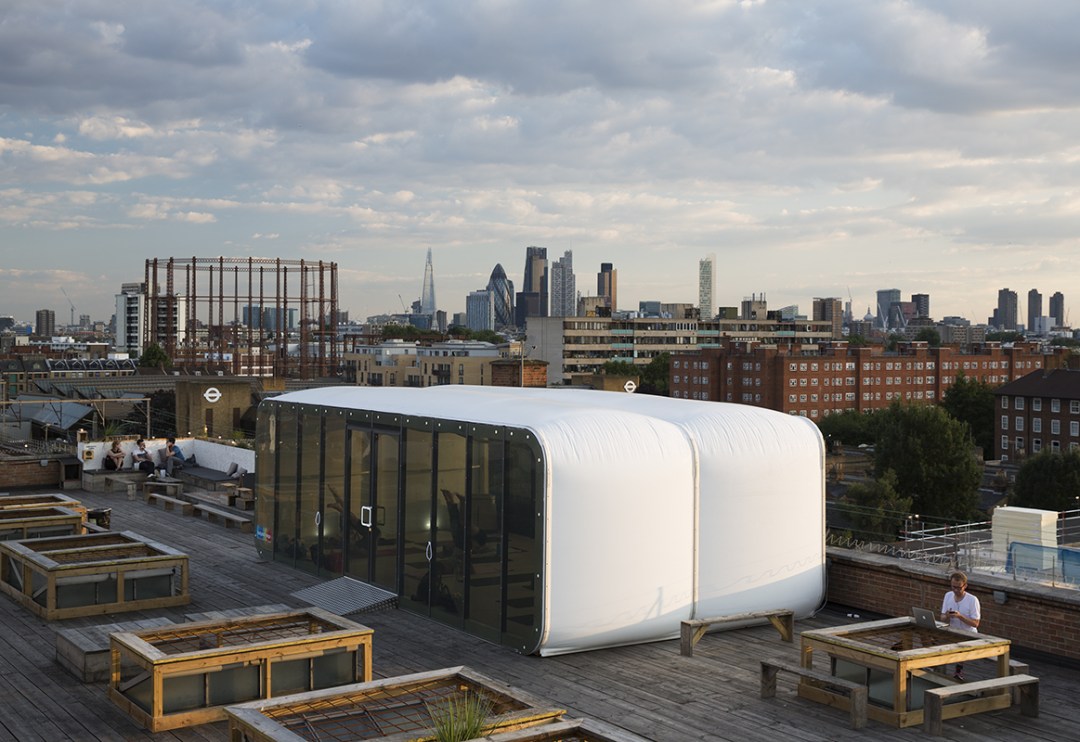 Having recently spent the last few weekends at different festivals, I've become familiar with the uncomfortable temperatures that only a tent can reach. I therefore had my reservations about Hotpod yoga. Thankfully was I pleasantly surprised when not only did this tent-like pod smell better, I also didn't feel like I was drowning in an intense stuffiness.
The class took place on the roof of Netil House in London's Hackney, and founder Max Henderson explains that 'the roofpod has been specifically designed so you feel enclosed from the world, yet entirely open to it'. It has the desired effect, the views of East London are impressive and there was something truly relaxing about escaping the hustle and bustle of the city below.
The heat was set at 37 degrees which helped to warm my muscles and aid flexibility – an area where I need all the help I can get. Based on balanced Vinyasa yoga sequences, it is a high-impact workout that is centered on synchronised breathing.
Unlike Bikram yoga, it's slightly cooler and the movements – although derived from the same root as Bikram – are typically more fluid. The 45-minute session was challenging but not too much of struggle. I felt flushed without wanting to faint and the head massage at the end meant I forgot about burnt out muscles.
Hotpod yoga is great for those who want to deviate from their normal exercise routine. It's available nationwide, so you can find a class from almost wherever you are. If that fails then its portability allows you to arrange a class in your office or even your house, all you need is the space and an enthusiastic network of friends or colleagues.
Classes cost £12 and take place nationwide. For more information visit hotpodyoga.com