Film review: Sing Street
We look at the latest release from Once and Begin Again writer-director John Carney, out tomorrow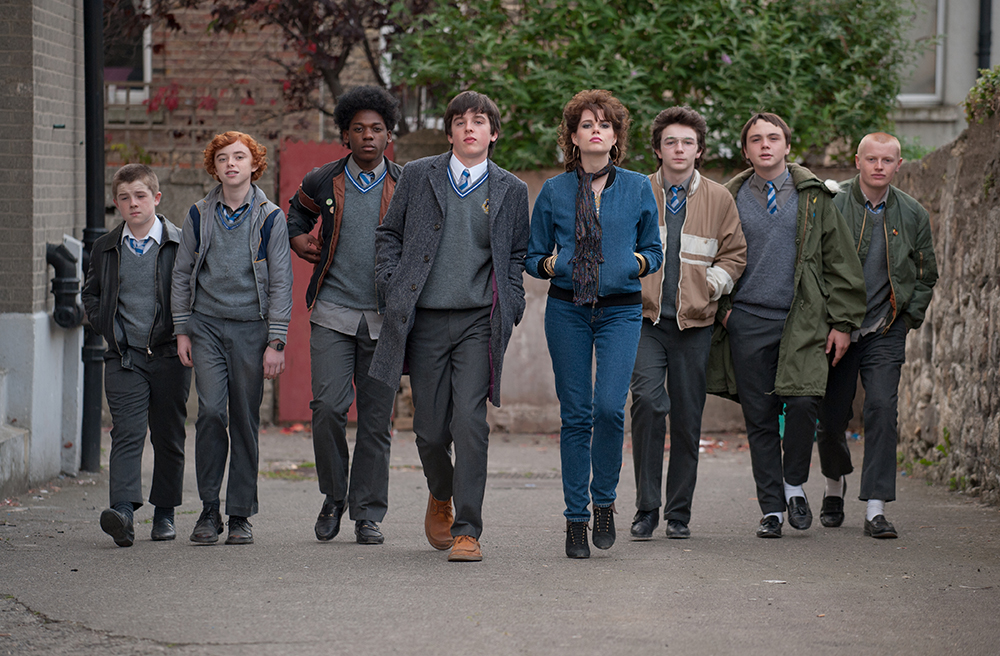 Following on from previous films Once and Begin Again, Sing Street is another wonderful piece of cinematic storytelling where young people, learning about life and their place in the world, gain identity, friendship and hope through music.
It is Dublin in 1985 and all the young people who can afford it are leaving to seek a brighter future in England. Conor (Ferdia Walsh-Peelo) is transferred to a rough, inner city school in Dublin when his parents (Aidan Gillen and Maria Doyle Kennedy) fall on hard times. Divorce was illegal in Ireland at the time; Conor's parents' marriage is dissolving and they really need to separate but instead, they argue constantly. Conor is targeted as soon as he starts his new school both by bullying pupils and the controlling, violent headmaster. He takes a beating or two but finds a way to hold onto his strength and courage in this threatening environment, and find happiness – by making friends and forming a band, originally to impress Raphina (Lucy Boynton), the local rebellious girl who seems a lot older than her 16 years.
Against this backdrop of unfulfilled dreams, danger and unhappiness, Conor's elder brother Brendan (Jack Reynor) provides a loving and hilarious guide to life and music: "no woman can truly love a man who listens to Phil Collins". Brendan is a stoner who is doing nothing with his life, but he is a sage-like character living vicariously through his younger brother's musical ambitions and giving him lessons on rock n' roll. The band go through different phases of 1980s influences: copying Duran Duran, Hall & Oate, The Cure and Spandau Ballet until they find their own sound – and it's brilliant.
You'll be bopping away in your seat to the opening lines of Drive It Like You Stole It and The Riddle of The Model – original songs in an 80s style written by Gary Clark, best known for the song Mary's Prayer that he wrote for his band Danny Wilson in 1987. And you'll be rooting for Conor to escape his limiting life and live his dreams – and get the girl too, of course.
With believable performances and tender moments, this is a fantastic, feelgood, honest and authentic film. Sing Street deserves to have every accolade come its way. Go and see it today!