Dannii Minogue opens up about mental health, body confidence and home-schooling her son
Dannii Minogue turned her back on The X Factor, Britain's biggest TV show, and left the UK after becoming overwhelmed by life in the public eye. A decade later, the singer and songwriter is happier, healthier and stronger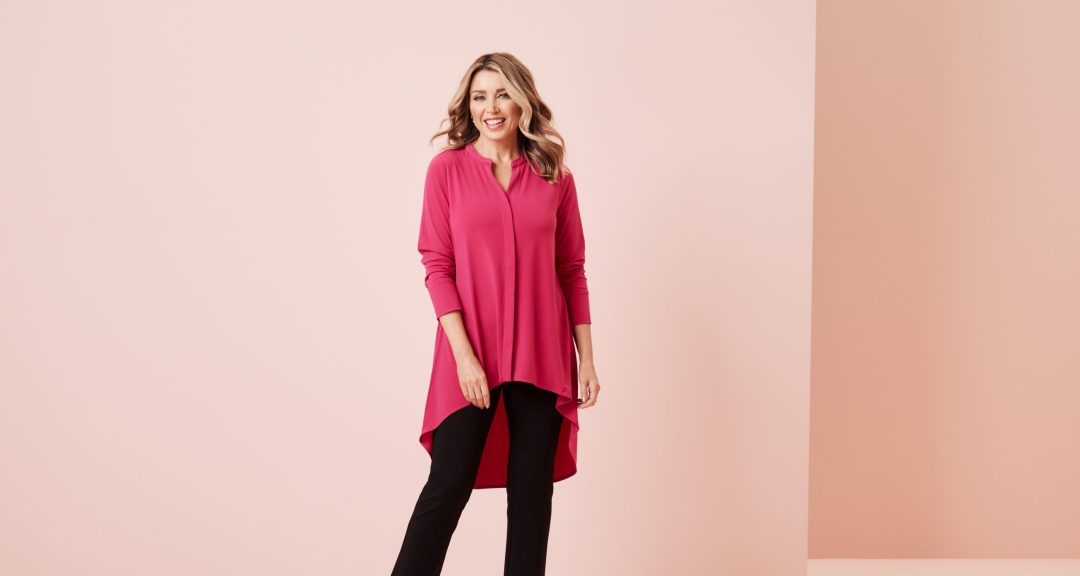 It's a hazard of life in Australia, says Dannii Minogue, that at any given moment, possums might chew through the wifi cable and cut you off mid-Zoom. She's laughing, but insists it's a risk with every call she makes. 'I think I'll shoot into the air like a rocket if that happens,' she says. 'These little things are really cute, unless they're in your house – and if they're in your roof, they sound like a herd of elephants!
Minogue is speaking from her home in Melbourne, currently in the grip of its sixth lockdown since Covid hit. At the time of writing, everything is in limbo and she isn't hopeful that her 11-year-old son, Ethan, will return to school at all this year. 'I'm definitely not a teacher,' she says with a grimace when the subject of homeschooling crops up. 'That is not my field. I call it the corona coaster; learning how to deal with it as a parent, as a person and as a partner. I've definitely felt a loss of energy, and some days it's been hard to just get out of bed.'
Minogue, who turned 50 in October, returned permanently to her native Australia at the end of 2010, after two decades in the UK, partly to be nearer family after having Ethan. But there were deeper, more complex reasons too – by the time she moved back, she was at breaking point, pushed to the brink by a level of fame that had become intolerable.
Her four seasons on The X Factor had grown increasingly stressful (tensions during the 2007 series with fellow judge Sharon Osbourne, who Minogue likened to a 'school bully' in her autobiography, have been well-documented) and she was also dealing with the impact of phone hacking, for which she would later be awarded damages. It took courage to walk away from a career that she had worked so hard for, but with her mental health at stake, something had to give. 'Talk about a diff erent world…' she says, comparing her life back then to the quieter existence she enjoys today.
'It felt like a pressure cooker and [by the end] I didn't know if it was worth it any more. The phone hacking had been going on for years before it was apparent to anyone. And, at the time, X Factor was on the front pages every day; as "out there" as you could possibly be. My work was supposed to be fun – it was TV and singing, and I thought "it shouldn't be this hard", you know? I was ready to give up, but TV was all I'd ever done and so that added an extra layer of stress, not knowing what I would do [instead].'
She vividly remembers her last X Factor show in December 2010. Watched by nearly 18 million TV viewers, the atmosphere in the studio was 'electric' as Matt Cardle was crowned the winner, but Minogue knew she'd had enough. Shortly after, she headed back to Australia with five-month-old Ethan and her then-partner, Manchester-born model Kris Smith.
'It was the biggest show in the country and here I was saying to Simon [Cowell] and Melissa [Le Gear], my manager, that I was done and I wasn't coming back. No one walks away from a show like that, but I felt really, really fine about it. Power comes from making those decisions within yourself – you decide to close one door, but then other doors open and, slowly, things started to change for me.
'The X Factor was the wildest ride and one of the greatest things that ever happened to me, but it was time for me to step off the train. And, when I did, I kind of went: "Thank God I survived that."'
She says the announcement earlier this year that ITV had no plans to bring back the show post-Covid brought 'mixed emotions', although she hasn't watched it since she quit. Her trusted inner circle, plus therapy, helped her recover and regain the balance and control she felt she'd lost – but it took time to heal completely. Minogue says she wonders whether things might have turned out differently had there been more mental health awareness at the time. 'None of that was spoken about,' she says. 'There was this feeling that if you were in the public eye, you'd brought it on yourself, and so I didn't feel there was anybody thinking that it wasn't OK, apart from me.
"There was this feeling that if you were in the public eye, you'd brought it on yourself"
'My publicist in London and my manager have been through everything with me, and they're amazing people – very grounded. I've leaned on my family too. And, just recently, I've been working with a psychologist on how to strengthen my responses, process stuff and move forward. These are all great skills to have and to be able to pass on as a parent.'
Minogue adds: 'I try to keep very private about my family and to have a really normal life now – this is how it has to be, otherwise I can't do it.' She is careful about the jobs she takes and channels her energy only into projects that spark joy – which is why she's filmed three fun-packed seasons as a judge on The Masked Singer Australia.
A lifelong love of fashion and design has also led to her own label, Dannii Minogue Petites, which has sold in Australia since 2014 and launched in the UK earlier this year, thanks to a partnership with omni-channel retailer QVC UK. The autumn/winter 2021 collection is available now and features vibrant shades, sequins and animal prints. 'Colour brings me happiness, so I hope there's something there that people can really embrace. It's been so much fun and has been my complete escapism during lockdown – anything other than doing times tables!
'It's amazing to read all the positive feedback from customers, especially people on the petite side – it's very emotional for me. Like, finally, there's something that fits. I've struggled my whole life [Minogue is 5ft 2in] and there's still so little out there.'
It's 30 years since Minogue's debut album, Love And Kisses, hit the UK charts, making her a star in her own right. Until then, she'd mostly been known in Britain as Kylie's little sister (although she'd been a household name in Australia since childhood) and a solid pop career throughout the 1990s and early 2000s followed, before X Factor sent her fame stratospheric.
But comparisons to her older sister were inevitable, especially in the early days, and Minogue admits they had a lasting effect on the way that she saw herself. 'I have a different body shape to my sister and the things written about me were horrendous – but I look at the pictures now and I was just a teenager.
'It was exhausting constantly having to brush that off. I always say to friends, particularly younger people, just because someone says something about you does not mean it's true. It's an opinion.'
Even in the early noughties, at her 'slimmest', her body image remained distorted. 'I didn't have to go to the gym, I had a washboard stomach, I was wearing crop tops. But in my head, I was always that person who'd had those negative comments. For anybody who gets bullied, it stays with you and it's hard not to incorporate that into your image of yourself. But the greatest love of my body came from being pregnant. It made me in awe of what the body can do.'
Motherhood was a revelation to Minogue. Before pregnancy, she'd never felt maternal and assumed she wouldn't have children of her own. 'I just never saw it happening. Friends would say "I'm getting married and I'm having three kids" when they didn't even have a boyfriend! They always knew what they were doing, and I just didn't have that plan. But it's fantastic and I love it, and Ethan's amazing.'
Minogue separated from Smith in 2012, shortly before Ethan's second birthday. Despite the split, they have a good co-parenting relationship, and have navigated the twists and turns admirably. 'It's not easy, but you make it work,' she says.
'Communication is key. It's funny because Kris has two daughters now, and it's gone from Ethan pleading with me for a baby brother or sister to going: "I'm not actually sure about this!" Now that he's not the focus of attention, he's changed his mind a bit! But as they get older, he'll have two little buddies.' She adds: 'Kris's parents are still in Manchester and they adore Ethan, so hopefully I'll be able to bring him with me when I eventually get back to the UK.'
Minogue has found romantic fulfilment too, with music producer Adrian Newman. They've been together for years, but have managed to keep their relationship low-profile and it suits them both that way. 'We're in our ninth year now, so it's serious and lovely. I think it's much easier if you keep it out of the public eye – I've tried both! Sometimes you don't have that choice. When I was married [to actor Julian McMahon, from 1994-95], or when I had a son with Kris, it was in the public eye whether we liked it or not.'
Minogue sees getting older as empowering, rather than something to fear: 'I'm just really happy to still be working. When I was growing up, I didn't see older women in music and on TV, and so I always thought this was going to be a very short career. But times have changed.' She recalls Cher releasing the song Believe in 1998 and everyone being 'in disbelief' that a 52-year-old woman could still be a popstar. 'Thankfully, we're in a different place now and you see Jennifer Lopez doing amazing performances, and it's incredible. If I'm on a magazine cover or a TV show, then that's good for all women; I get a buzz out of that.'
She looks after herself but says she isn't obsessive. With happiness has come self-acceptance and it's cheering to see Minogue in such a good headspace after years of struggling. 'I'm never going to have a JLo body – and that's fine,' she says. 'I couldn't think of anything worse than having a trainer come to my house every day. That's not how I want my life to be. I'll go for a bit more squishiness in my body and being in a really good place with accepting who I am.'
Dannii Minogue Petites is available exclusively at qvcuk.com.
Photograph: Michelle Tran
Words: Beth Neil