Film review: Everyone's Going To Die
We enjoy a charming indie film, that's uplifting despite its misleadingly morose title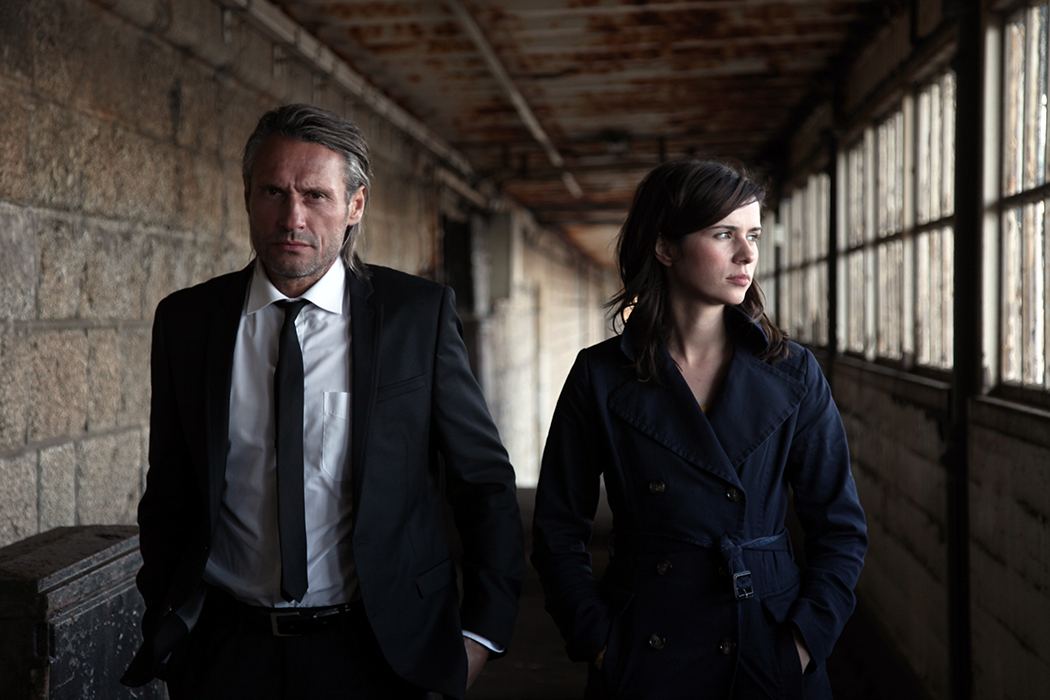 The debut film from writer/director collective Jones focuses on two lost and unhappy people, and the unlikely friendship that grows between them. The tag line is: "A man whose life is falling apart meets a girl whose life can't get started."
We first see 20-something Melanie (Nora Tschirner), a German girl who's moved to an English seaside town to be with her fiancé, dressed as Charlie Chaplin, the morning after a party. Her fiancé has left her there, which is where she meets Ali (Kellie Shirley) who offers to find her a job waitressing. She seems to be drifting, with no job. money or friends – her aimless existence broken up by supervising her fiancé's niece – a task that she doesn't appear to relish.
She meets 50-something Ray (Rob Knighton), when he offers to pay for the coffee that she can't afford. Ray looks and sounds like a clichéd East End hitman, and we soon learn that it's not far from the truth… but it's not the whole truth. Ray has returned to the town he grew up in to pay his respects to his recently deceased brother's family.
We witness their friendship growing slowly and naturally, as they reveal confidences, share awkward, darkly funny situations (meeting Ray's eccentric relatives) and enjoy being together. The catchy soundtrack sets the mood in the film – the score is all original, with tracks from Nora Tschirner's band Prag, Charlie Simpson and Rob Knighton.
Ray's niece Laura (Madeline Duggan) seems to find a confidant in her uncle and there's a lovely scene on the beach where Ray, Melanie, Laura and her friends are all dancing and enjoying each other's company – which echoes one of the underlying themes of the film; that happiness in life comes with connection to others. (See Psychologies' Happiness Clubs for more on this!)
An original, charming and intimate film which reminds us to make the most of life and how you can find companionship in the most unlikely places.
Everyone's Going To Die is on general release on Friday, then on demand from 6 July. It is playing in Picturehouses – Hackney, Ritzy Brixton, Stratford, Liverpool and Cambridge, plus the Barbican.
See the official trailer here: