Enhance happiness and calm at home by styling with soul
Emma Coxon, Psychologies' Living Editor takes part in interior stylist, Hannah Bullivant's Fresh Nest e-course and discovers how to define her style and bring more joy into her home.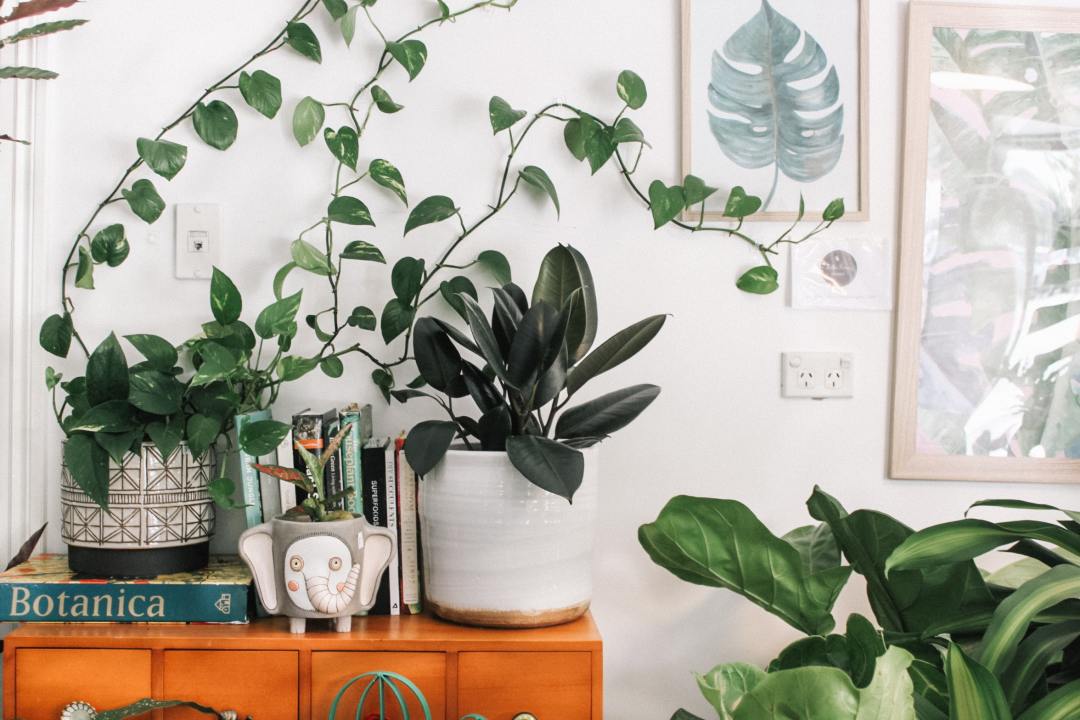 "A home does not need to be planned down to the smallest detail or contrived; it should be an amalgamation of the things that its owner loves and feels at home with." Josef Frank, twentieth century architect and designer.
Home is the place where every aspect of life happens. It's where many of us work (this has increased dramatically for some during current world circumstances), eat, rest, sleep and socialise, albeit virtually for now. Our homes account for 15% of our overall happiness according to the Good Home Report, a major new international study which has been undertaken by the Happiness Research Institute and Kingfisher. This is much more than our income or employment status, and in fact 73% of people who are happy at home are also happy in life according to the report.
For me, home is a small thatched cottage in the Wiltshire countryside that I share with my young daughter and husband. It's my haven and has become even more so recently, my retreat from the world. We are lucky enough to have a garden too, and although it's a large enough abode for the three of us, it can feel cluttered.
I've always been interested in how our homes contribute to our wellbeing and so surround myself with items that bring me joy. I'm partial to a mid-century chair, furnished with blanket and plenty of cushions to snuggle up with. Beautiful illustrations and prints, treasured finds from nature, vases of flowers, both dried and fresh. I have a fetish for baskets and an obsession with books. Scandi style, to me, is sublime and I love natural materials, especially wood. I'm a fan of cosy not cold and like our home to feel snug and lived in, authentic and welcoming.
My inspiration comes from many places, including designers, stylists, creatives and bloggers I follow on Instagram and Pinterest. I'm also Psychologies Magazine's Living Editor, so get ideas from the books I feature. However, one person that I've followed for several years is Hannah Bullivant. Hannah is a UK based stylist, writer, mum and nature lover, and has been helping clients style their homes, events and products for the last 8 years. She lives in Kent with her husband and two children and her simple home style with an emphasis on nature and the seasons has always resonated with me. So, when Hannah launched her Fresh Nest e-course, I jumped at the chance to take part.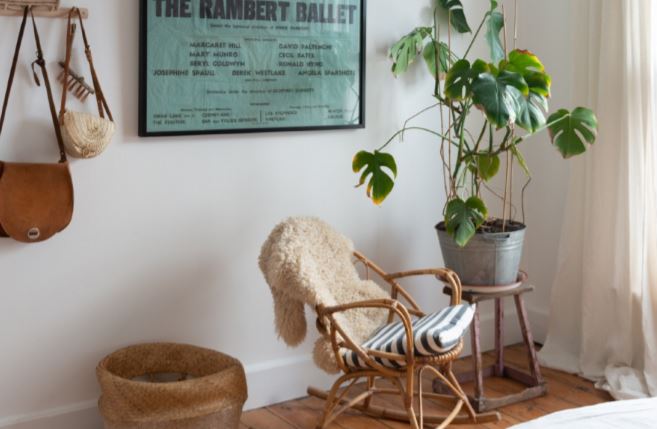 The Fresh Nest e-course is a 4-week online course that helps to transform the look and feel of your home. From exploring your style and the needs of your household, clearing the clutter, and defining an approach and colour palette for your home to design and styling principals and room by room styling tips. As Hannah herself says "it's a sum of all of my experience and expertise", and she's generous with all that she shares through workbooks, weekly tasks, a private podcast, Facebook group and a live weekly Q&A session.
But, more than that, it's a course about slow seasonal living, self-care and creating a sanctuary at home, and that is where it appeals to me most; "I don't teach trends, I teach you to drill down into who you are instead." Hannah cites the Good Home Report findings in her introduction, highlighting the importance of our homes for happiness and wellbeing, which forms the foundation for all that we are to learn over the coming weeks.
I decide to join the private Facebook group, which I was reluctant to do at first, as, having a young daughter, I don't have much time to interact. But I found it a relaxed place to connect with the others taking part in the course and there really is no pressure. You can observe or communicate as much or as little as you like. It's useful to see the progress people are making and bounce ideas off of each other.
I loved getting stuck in to the first module in which Hannah guided us through creating a 'style manifesto' for ourselves. To define our style, we were encouraged to visualise and articulate how we wanted our dream home to feel by creating mood boards. I used Pinterest to gather images of homes I was drawn to; light, airy, Scandi style spaces filled with natural materials and beautiful furniture. Rooms that appeared thoughtfully styled, full of books, soft furnishings, objects from nature and lots of wood, yet uncluttered, inviting, and warm. Kitchens and living spaces were my focus as these are the rooms I most want to tackle in our own home. Having a small cottage, I am looking for clever storage solutions and one day, dream of having a hidden pantry in the kitchen.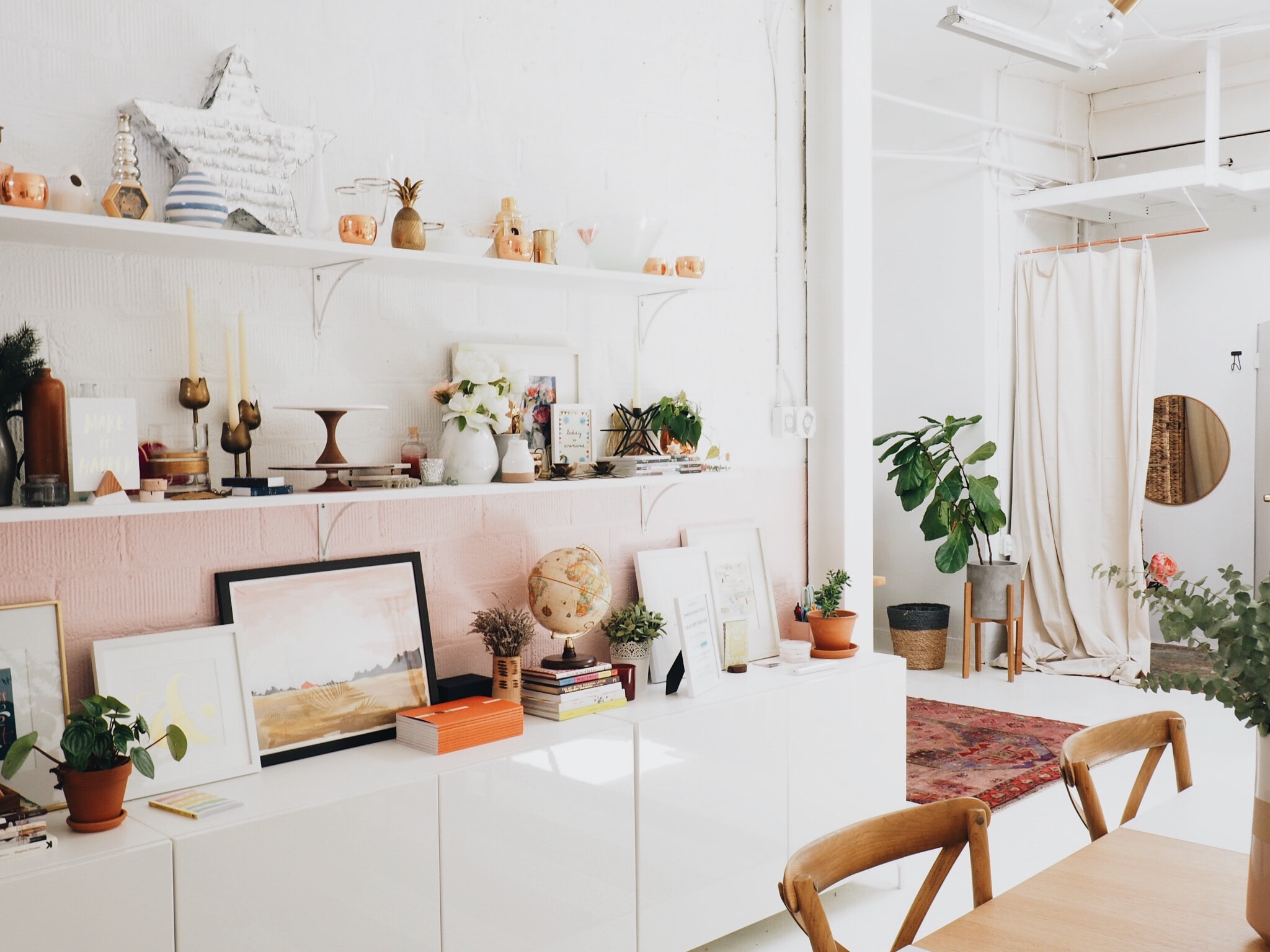 What's great about the Fresh Nest course is that it's not about spending lots of money on interiors or the latest trends, but getting clear on what your style is so that you can utilise what you already have and shop more discerningly. Of course, some people are working towards a full home refurb and others just smaller tweaks, but if you can align the feel of your home with your values and needs it's much easier to achieve.
I'm noticing that the lack of external distractions during lockdown has sharpened my appreciation of our home: the vintage family heirlooms such as our G-plan sideboard, and wonky but homely kitchen table, little bowls full of acorns, pine cones, stones and shells from places we've visited, my cosy Ercol chair, vases of dried flowers, handmade ceramics gathered over the years and our beautiful kitchen and bathroom that my husband spent hours putting in. It's the small decorative choices around our home that are personal to us and bring joy and life the spirits.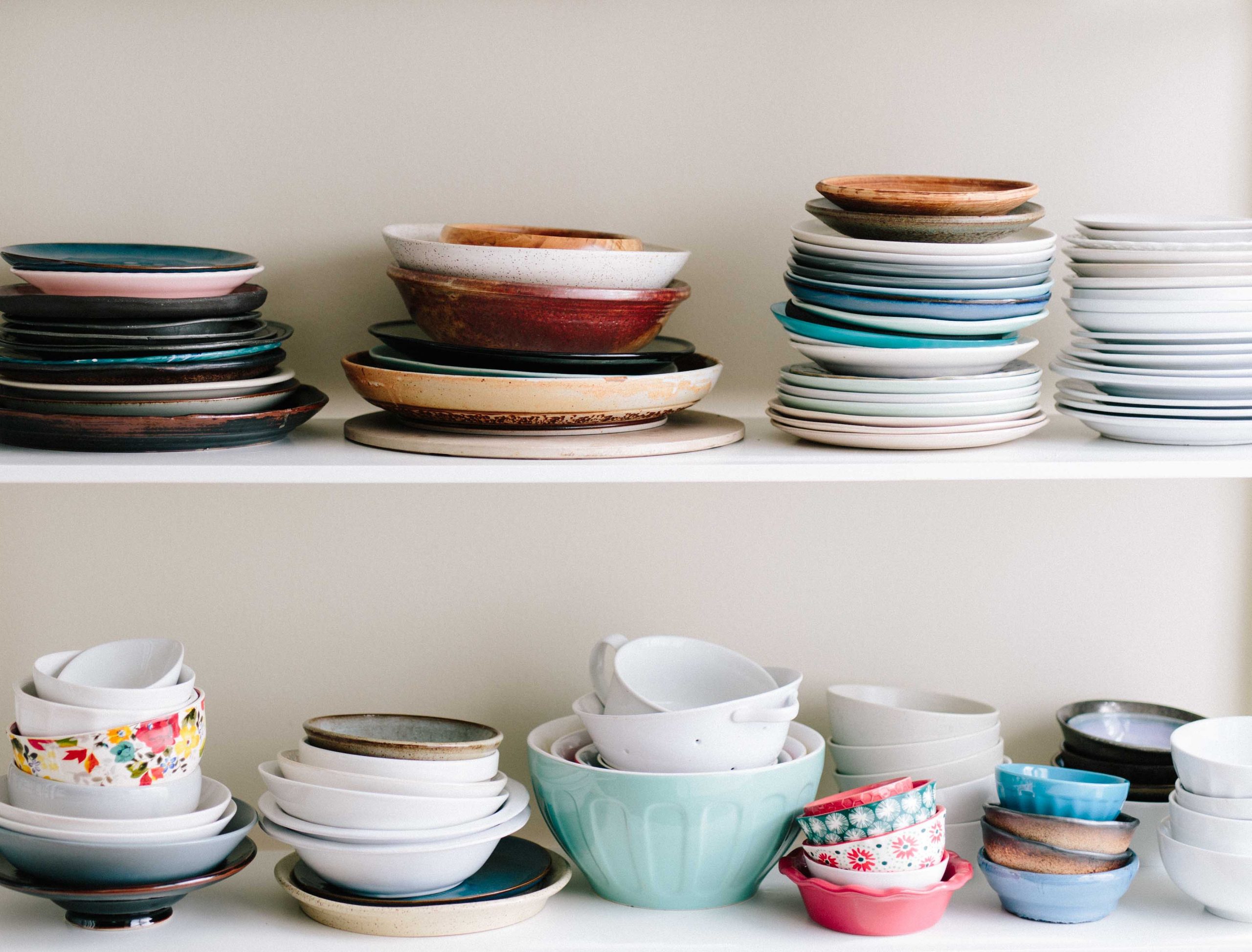 Some of the key elements I've picked out from my style manifesto are that I want our home to feel cosy, welcoming, uncluttered, light, full of love, functional and lived-in, rustic, with natural materials and objects from nature. This manifesto will continue to evolve over time, but, is a helpful reference point when I'm making changes in our home.
Next, we look at the space in our homes, the needs of our household and the bit I've been waiting for, decluttering! I find the stuff I've accumulated over the years to be a burden, taking up too much space, physically and mentally. Our loft is full, the shed is piled high with boxes, and surfaces, floors and shelves are beginning to look overcrowded and untidy. My husband has been waiting for this day as most of the clutter is mine! We discuss what we want from our home and consider the needs of our daughter and the space for her to play in and explore. We're both keen to get started, so spend the next week tackling the loft. I also begin the dreaded task of clearing my wardrobe which has become a complete mess. Hannah's needs questionnaire and decluttering checklist proves helpful in breaking these tasks down.
I spend a few hours on eBay listing clothes and shoes for sale, an area is set up at the front of the house to offer free books to passersby and we go through boxes in the loft to clear space. We had started this before lockdown and have several bags of items for the charity shop still lurking in the shed. You'll find some great advice for clearing some clutter during lockdown in Hannah's blog post here.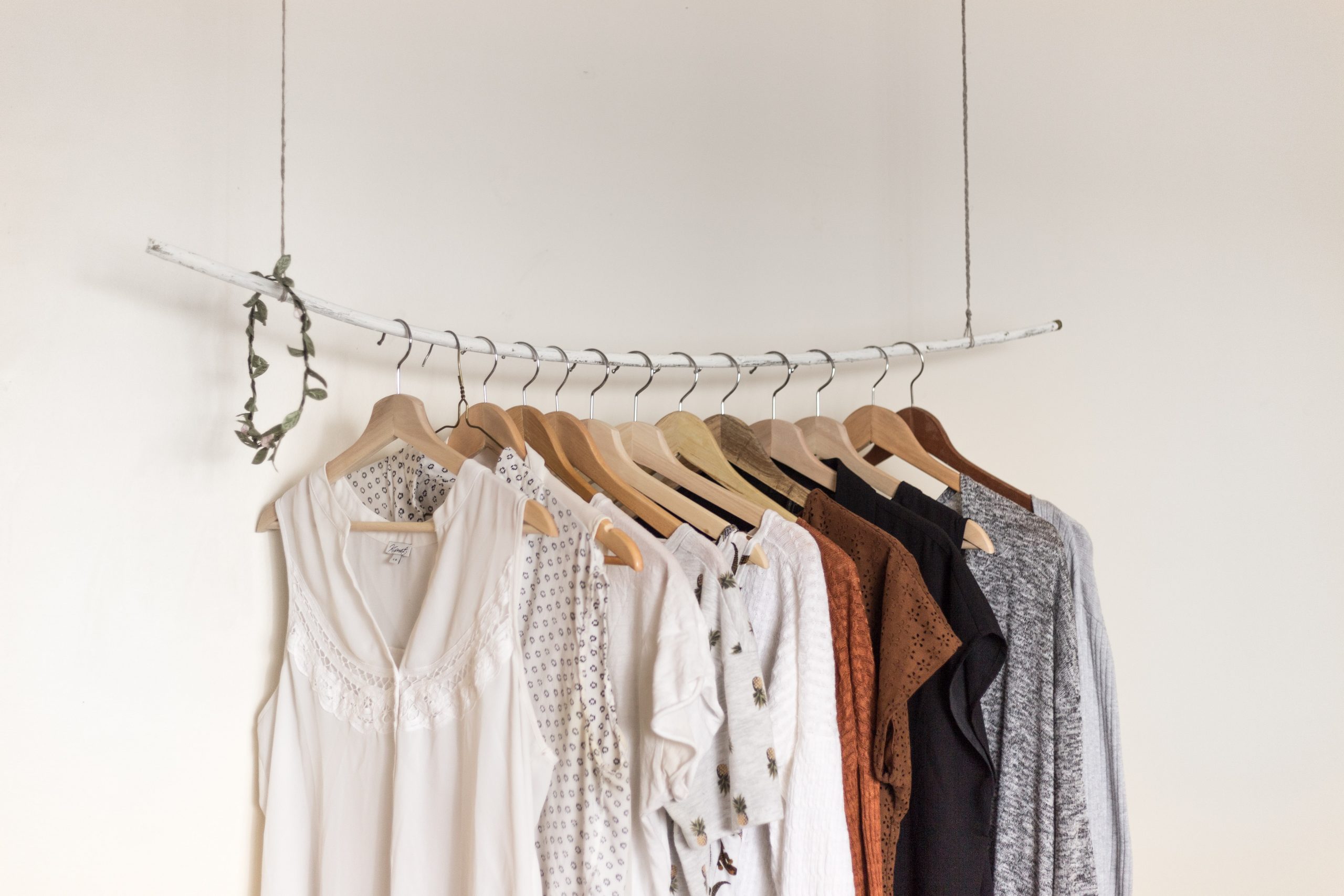 I feel lighter already! It's good to know once loved items are off to a new home and we're gaining more space again.
It's then time to delve into some styling principles including colour and contrast and balance (symmetry/assymetry). I find it so interesting how the placement of objects can make such a difference to a room and begin with the mantelpiece in our lounge, which looks so much better after a few tweaks. Hannah also shares some great advice on analysing the colours that are currently prominent in our homes and those that we wish to incorporate over time (referring to our mood boards). I notice that I tend to go for soothing and natural colours, beiges, browns, greens and whites, not bright and garish colours. I do find these colours relaxing and am drawn to the hues seen in nature.
I start to play around with clearing surfaces of photos and instead creating a gallery wall and focal point in the lounge. My husband and I find the amount of clutter on the sideboard stressful when cleaning, so by moving the frames to the wall, it clears some space and looks much tidier. We are yet to start on the rest of the lounge which will need some careful thought for storing my daughter's toys, but for now pretty baskets of all shapes and sizes scatter the room to accommodate these. There is lots still to implement, but it's a good feeling to begin.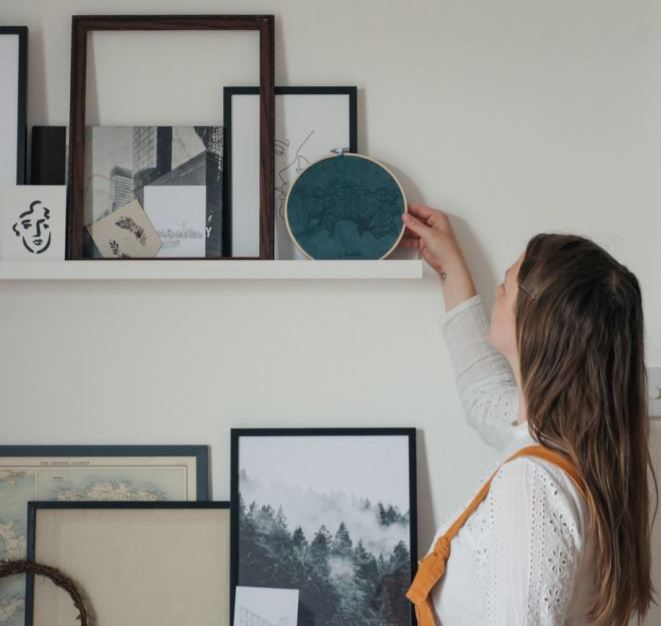 The course concludes with advice on how to apply our own unique style to our homes and add some finishing touches. This is where Hannah pulls together tips, tricks and hacks from her own experience styling homes for magazines and private clients. There's lots of decor tips including how to incorporate layers of lighting into a room, storage ideas, the art of display, embracing the seasons at home, using the senses and creating 'soulful interiors that go deeper than pretty'.
One of the ideas I love in terms of storage is to re-cover postal boxes with pretty paper, a budget friendly option for keeping things neat, whilst looking good too. Hannah also talks about the importance of working within our boundaries; budget, home size, time, money and energy. "You might think you can't afford to do a room up, but actually you can make big changes with simple updates and re-purposing instead" Hannah says. This is definitely true for us. We don't have any budget at this time for major changes to our home, plus we have time constraints with a young child and our energy levels have certainly been compromised recently juggling working from home and childcare. But, our efforts in decluttering have paid off as we've created more room for storage and have re-discovered items we love but had forgotten about that have come back out on display.
Consistently refering back to my style manifesto is key and as Hannah explains, "knowing your style and your home's personality means less agonising over interior decisions. It means you'll buy less because you won't be swayed by something you saw on Instagram and later regret. It also means that your home will look more intentional and cohesive because you'll automatically be choosing items of a similar palette."
What I enjoyed most about this last section of the course was focusing on those elements that bring the outside in, and connect us to nature. I invest in a couple of beautiful handmade clay pots from Bergs Potter's. These are pots to be treasured, designed in Copenhagen and created with love in Tuscany, and bought from an ethical and independent retailer, The Future Kept (something I'm passionate about and a principle that is included in my style manifesto). These take pride of place in the bathroom filled with pretty orchids. It's all about creating those 'small pockets of joy' in your home.
I arrange a bouquet of dried flowers that I'd recently bought from another independent maker, Botanical Tales in our bedroom and I'm chuffed with the difference it makes, placed in a pretty jug I've re-discovered and had for years.
Hannah shares her tips for embracing the seasons in our interiors and how her '3 F's' (flowers, foliage or foraged finds), art, soft furnishings and lighting can all be changed throughout the year to best suit the season we're in. So, perhaps switch cushions and blankets around seasonally, storing heavy fabrics in summer and bringing them out again in winter.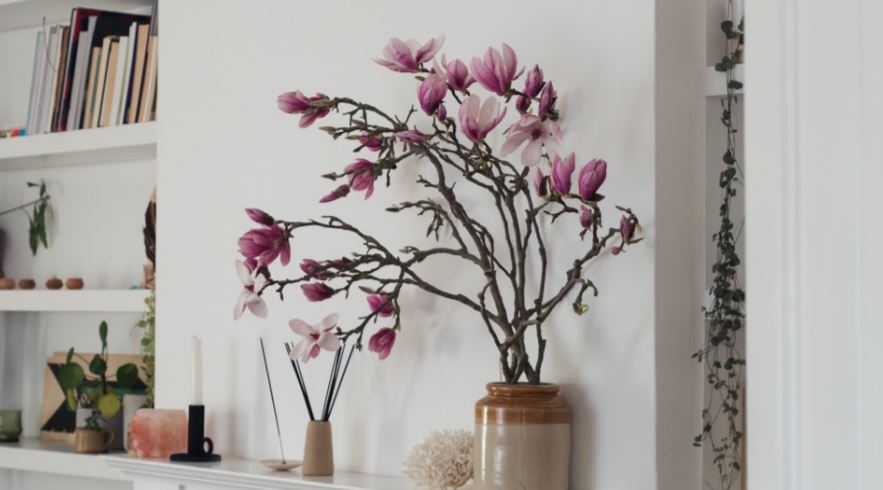 I've learnt so much over the past 4 weeks, and still have so much to delve into from all the tips and ideas Hannah has shared. This will be an ongoing project for me. The course has felt supportive all the way through, with all participants having access to the private Facebook group, where photos of homes have been shared; rooms to tackle, decluttering done or requests for advice on styling a space. Hannah has been on hand to advise and the live weekly Q&A session allows specific questions to be asked. Homework tasks set each week can be completed in their entirety or broken down so that you can make small but steady changes in your home without it taking up too much of your time. Hannah has also included life- time access to all the materials provided, so that you can reference whenever you like and join in again when she runs the course in future.
I believe that a home can be much more than simply a place we reside; it can bring joy, contentment and clarity and Hannah's course certainly delivers on all.
To find out more and to sign up for Hannah's next e-course, click here.
Hannah kindly gifted Emma this course in exchange for an honest review.
Photographs: Prudence Earl, Hannah Bullivant, Anna Sullivan, Brooke Lark