Creative oasis in Paris
Suzy Walker, Psychologies Editor-in-Chief is inspired at the Hotel Molitor in Paris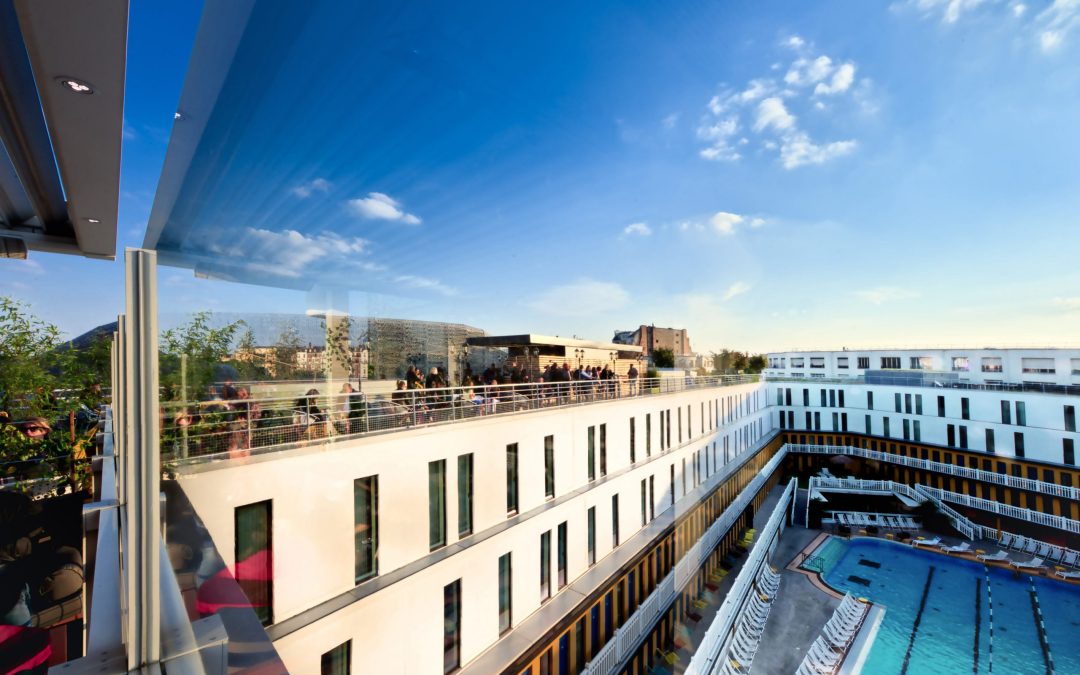 Paris is my favourite city in the world. With Psychologies' original head office being based there, I always think of it as our mothership city. Although traditionally a beacon for lovers, Paris has become a place where I've spent many happy weekends on my own, falling in love with its streets. I never get tired of communing with Degas and Van Gogh on a late-night opening at the Museum D'Orsay when the crowds have all gone home, strolling down the newly landscaped Parc Rives de Seine, the urban garden that lines the left and right banks of the Seine or browsing the St. Ouen Flea Market on a Sunday morning. Every trip, I like to stay somewhere different and have an adventure in a new part of the city. This summer, I was delighted to discover Hotel Molitor, in the chic 16th arrondissement.
Originally designed by architect Lucien Pollet, the 'Piscine Molitor Grands Etablissements Balnéaires' is known as Paris' most famous swimming pool. In 1929, Olympic swimmers Aileen Riggin Soule and Johnny Weissmuller (who later became the actor who starred in the Tarzan films) gave it their stamp of approval. On 5 July 1946, the bikini was launched here in a post-war fashion show. In the 1980s, the hotel became occupied by graffiti artists, and was the host to one of the city's coolest rave parties, which is still talked about today.
In 2014, however, the building reopened as Hôtel Molitor Paris, part of the MGallery by Sofitel. Architect Jean-Philippe Nuel re-designed the hotel mixing original art deco elements with 250 works of street art into the interiors – it's fun and surprising. In the somewhat beige world of hotel interiors, you are delighted to discover a graffiti sprayed Rolls Royce in the lobby and then suddenly catching sight of an original stained-glass windows from the 1930s on the corridor on the way to the lifts. Even if the weather's hot, don't miss a swim in the indoor Winter pool, which has 78 blue "cabines de curiosité", former changing rooms which have been transformed into miniature art galleries – showcasing urban art. Brilliant, quirky, inspired and original.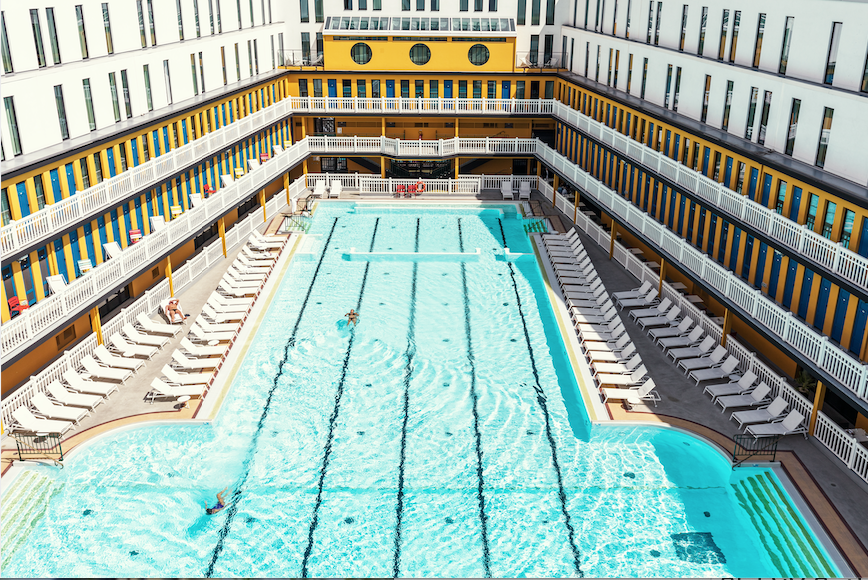 With its refurbished 46-metre art deco pool and 33-metre indoor winter pool designed with a cruise-ship vintage vibe – portholes and stripy deckchairs abound – and spectacular roof terrace, it feels like you've discovered an art-filled oasis in the city. It's certainly a relaxing place to be. Whether you choose to hang out in Molitor's spa by Clarins – the largest spa in Paris, and have a massage with the amazing Eftikar, a woman with magical healing hands or partake in early morning rooftop yoga, you can kick back and rest, however busy or stressed you feel.
With soothing, green views over the Bois de Boulogne, the second-largest public park in Paris, the rooftop bar and restaurant – open May to September – is a great place to eat and hang out for lunch. And with the sparkling Eiffel Tour lighting up the night, it's a great place for dinner if you can't be bothered to head out into the centre again. With a live DJ and a new retro-chic vinyl album celebrating Summer vibes just released, you certainly don't feel you're missing out.
The Molitor is definitely my go-to stylish oasis of calm for a Summer adventure in Paris.
Classic Rooms at Molitor start from £198 per person, per night on a room only basis, city tax excluded. For further information visit: www.mltr.fr