Cookbook Slow by Gizzi Erskine
Here is the recipe for Gizzi's Slow Cooked Tomato Sauce, from her new book SLOW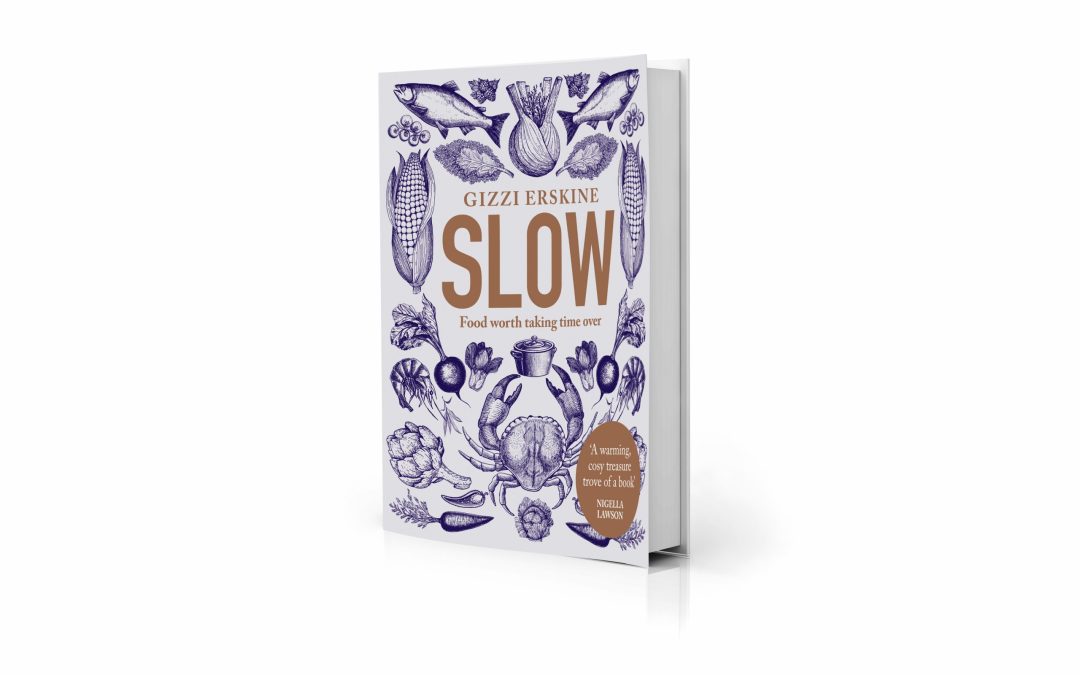 Gizzi's slow cooked tomato sauce
SERVES 6
Preparation time: 15 minutes
Cooking time: 1 hour 45 minutes
Ingredients:
3 tbsp olive oil
1 garlic bulb, cloves peeled and finely chopped
2kg tomatoes (a mixture of varieties – plum, heirloom and cherry)
2 tbsp sherry or red wine or white wine vinegar
large bunch of basil leaves
sea salt flakes
freshly ground black pepper
There is always one recipe that, no matter how hard you try to adapt it, will always end up being the same, because the quality of the ingredients and the way it's cooked are what make it gold. This is that recipe for me. I use it as a base for lots of things, but I also eat this with pasta a few times a week.
I use fresh tomatoes when possible because when they're good there's no beating them. If you are not convinced by the quality of the tomatoes available, then use passata or jarred plum tomatoes – not tinned. You can also add a teaspoon of sugar to the tomatoes to balance the sweetness. I don't use onions in this sauce so it becomes multi-purpose; a lot of the dishes I use it with include onions anyway.
1 Heat the olive oil in a heavy-based casserole over a medium heat and gently fry the garlic for about 10 minutes until lightly golden. This stage is important because if you cook the garlic too fast it will be scorched but still raw. Let the garlic heat up in the oil and watch it cook gently. You want to see it go from raw, to softened, to only just beginning to go golden.
2 Meanwhile blitz the tomatoes into a pur.e in a food processor and add to the garlic in the pan. Season well, add the vinegar and then cook the tomatoes very slowly for about 1 hour 30 minutes to reduce them so they have a really wonderful concentrated flavour. Once the cooking time is up, I like to blitz the sauce again to blend the tomato seeds and garlic into the sauce. Transfer back to the casserole, check the seasoning and then tear up the basil leaves and add them to the sauce.