Come back to your body on a retreat
Retreat Editor, founder of Queen of Retreats Caroline Sylger Jones, encourages us to rediscover the benefits of movement – for health and happiness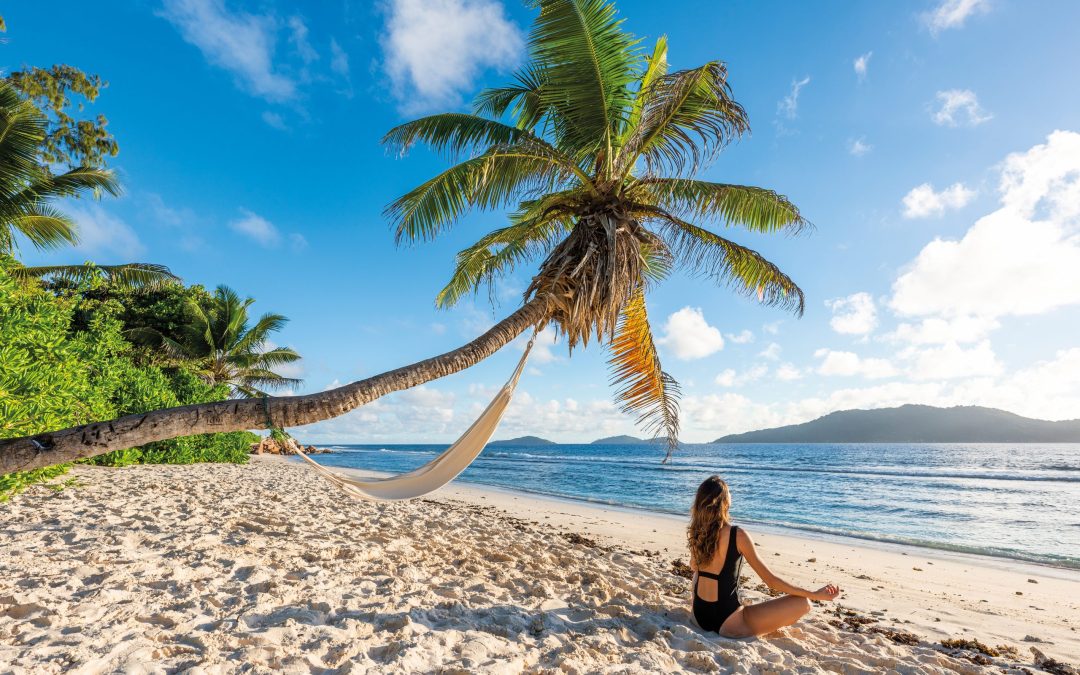 We all know that daily movement is essential to our wellbeing, especially if we're stressed, tired or feeling sluggish. So, what better way to get into a regular rhythm than on a retreat, where all life's hassles can be put aside and we are free to focus on our physical and emotional needs?
The trick to finding a beneficial physical activity that's sustainable is to discover a way to move that is effective but that also puts a smile on your face. If you get pleasure out of something, you're far more likely to stick to it and make it a permanent part of your lifestyle, so don't feel obliged to go running for hours or slavishly follow a demanding workout routine if it does nothing for your feel-good levels.
Joyfully, there's an increasing range of retreats out there that mean you don't have to opt for a conventional fitness holiday or go to a rigorous boot camp to be put through your paces! Instead, you can opt to feel lighter, energise your body and mind and release your pent-up agitation with yoga or surfing, climbing or walking, dancing or Pilates – and more. Choose anything that gets your muscles moving, your heart beating, your cells vibrating – and that's a proper laugh, too. Fun is a key ingredient for many people.
Balance for body and mind
Movement retreats are holistic fitness at their best, helping you work up a sweat with expert teachers and trainers, yes, but also offering you plenty of downtime, tasty, healthy food and all the sleep you need. They'll usually provide activities to de-stress – meditation sessions, gong baths or holistic massage, among others – to ease your muscles and calm your mind as you get into the flow of your retreat.
Enjoy special time for yourself, then re-enter your life with just one movement intention – to move differently, take a regular class, or commit to a daily practice on your own.
See more from Queen of Retreats at queenofretreats.com.
Selected retreats:
Begin to restore your physical vitality with Pilates, yoga, surfing, swimming, hiking and a vibrant mix of dance…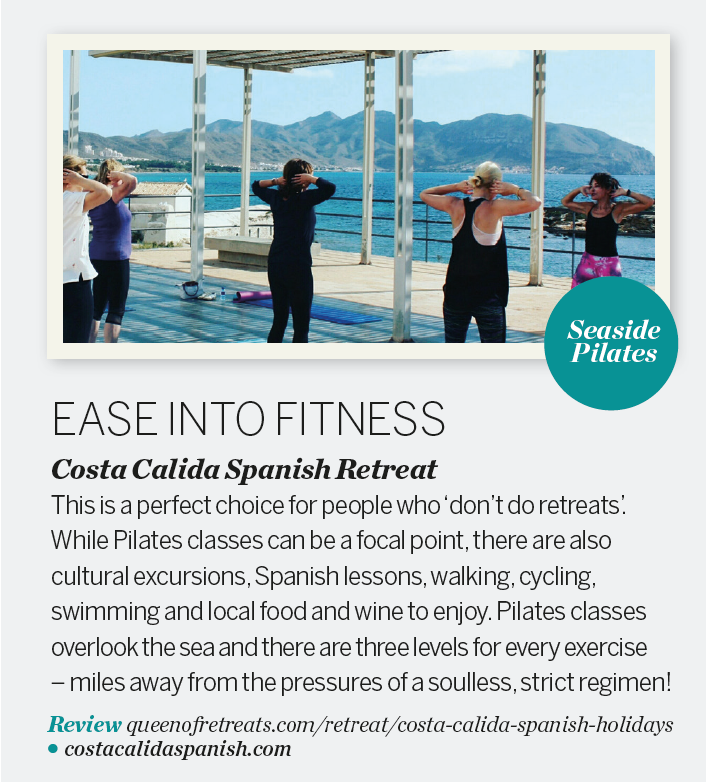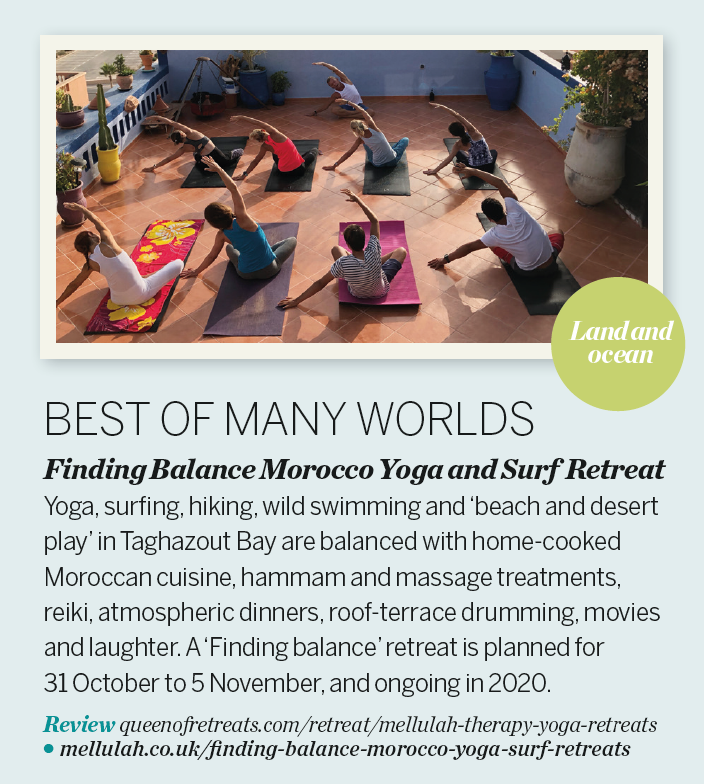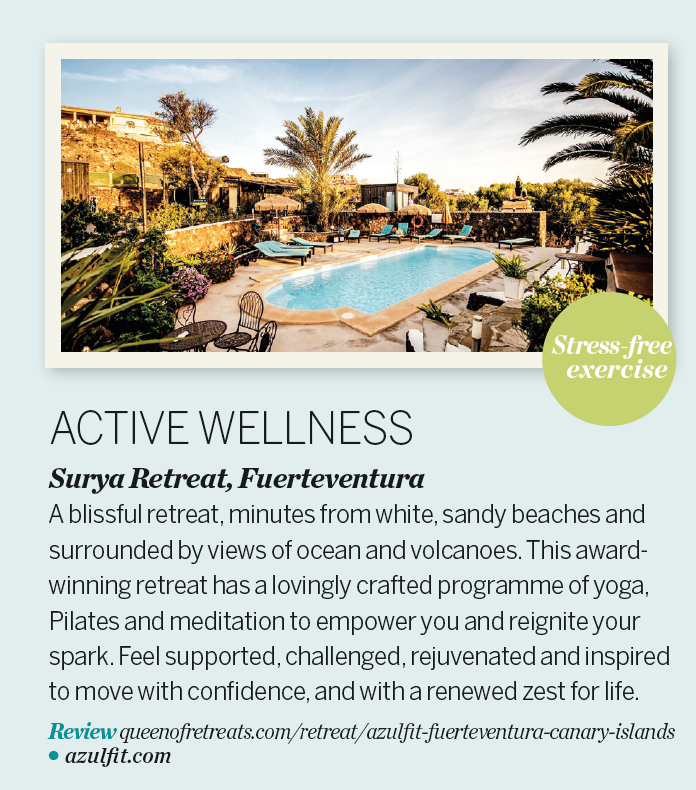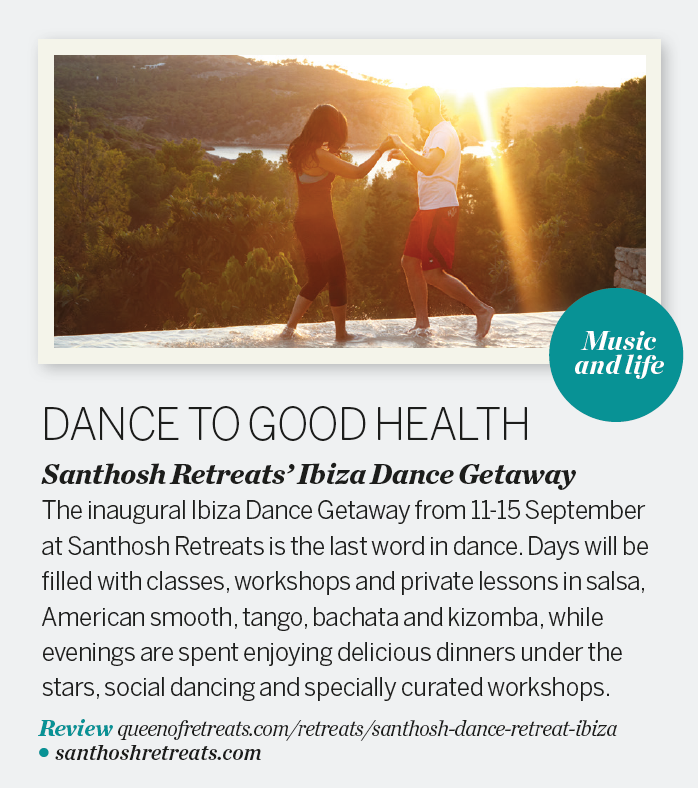 Image: Getty Images