Starting a business? Here's the top techy things you'll need to consider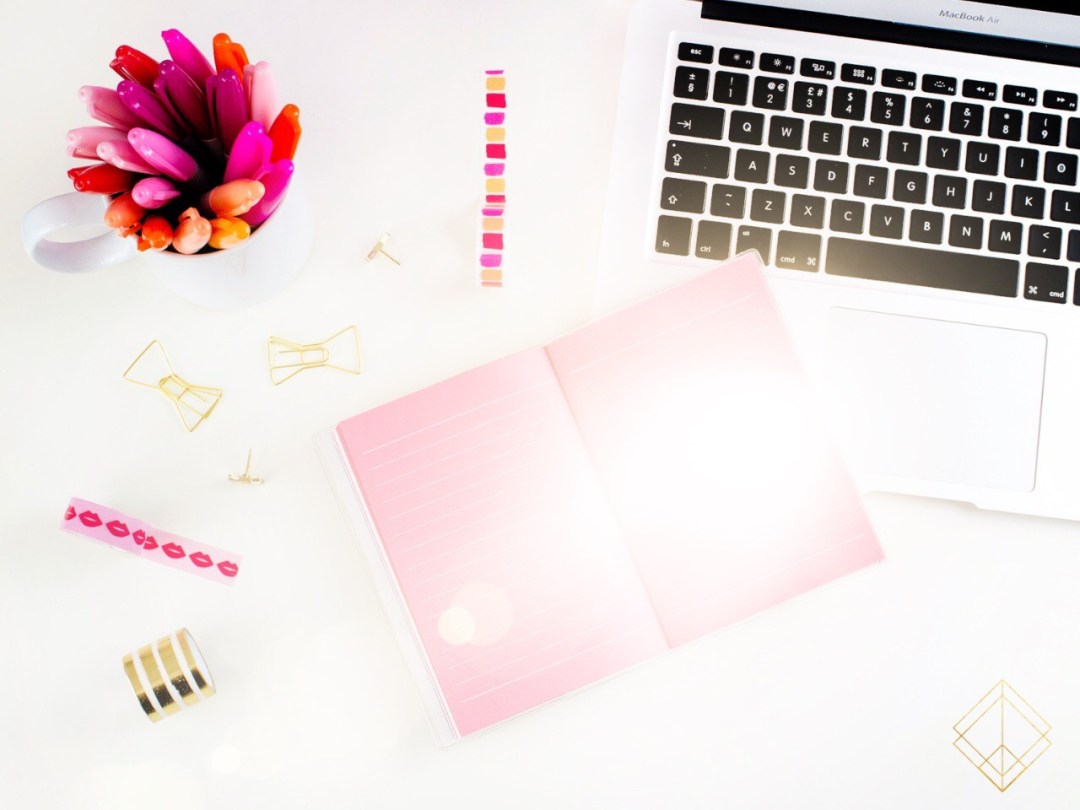 What tech do you really need to be spending money on when you first start a coaching, consulting or healing business?
In the early stages of building a business it's easy to get carried away by all the advertising you'll see. Spending money on things you really don't need at the expense of the things that would make the biggest impact on your business.
Do you really need a course about building a membership site, or a studio lighting kit or would a basic but professional looking website be more appropriate?
In today's article I'll be discussing some of the techy terms you'll hear and what I consider to be expenses worth considering.
The fact is, running a business requires a financial investment. Most businesses fail due to lack of cash flow so before you get started it's wise to factor in the expenses you'll incur so that you aren't surprised when they start mounting up (and they will mount up).
You'll need some or all of the following:
domain name
hosting
website theme (if you use WordPress)
website builder (if you don't use WordPress)
email service
email marketing and automation
funnels, opt-in pages, landing pages
legal pack
images
social media accounts (including some or all of these – Facebook Page, Facebook Profile, Facebook Group, LinkedIn Profile, Instagram, YouTube etc)
Social sharing software (this reduces the amount of time you spend posting content on social media)
Consistent branding (Colour scheme, font choice, logo)
Payment software
Let's look at each of these in turn.
Domain Name – you should purchase one of these if you want to create a great first impression. You will also need this if you want to have your own email address (see 'email service' below). I recommend buying a .com domain name. It may take some time to come up with a domain name that has not already been bought by someone else but the time you spend will be worth it when you find the perfect one. In the UK, I recommend LCN for all of your domain name/hosting/email services. Their customer service is excellent and the service is extremely reliable and robust. I've never had a website malfunction using LCN.
Hosting – this is essential, you can't have your own website without this (unless you use Wix or Squarespace and you'll pay them for the domain and hosting instead of a separate provider). Again I recommend LCN for UK based businesses.
Website – You can run a business without a website, but frankly, why would you? Especially when a website can be created very quickly and at minimal cost. When considering your website options, your first choice is whether to build one yourself or hire someone to do it for you. Hiring someone doesn't have to be expensive, there are some very affordable options on Fiverr to have a WordPress website up and running in a matter of hours for less than £100.
I also offer this service. If you'd like to find out more about my business basic website pack, leave a comment below and I'll send you details.
If you want to create your own website but need a builder that is super simple and very fast, check out Wix or Squarepace. You can use their templates and simply add your own text and images and have a website up and running in around 1 hour. Both these providers can also supply email via Google using your newly purchased domain name.
There is a third option, but the cost rises significantly. Some companies can provide funnel software that enables you to build pages that look and behave like a website, they also make it easy for you to create funnels and build opt-in pages and landing pages. (NB: don't get bogged down in these terms if they're new to you, I cover them later in this post). My recommendation is LeadPages fo ease of use and cost, but ClickFunnels is another excellent choice if your budget is bigger.
Funnels – this is just the technical term for the phases your potential clients go through from the first contact to the sale and beyond. Every business has them irrespective of whether or not they sell online. Funnels are called 'funnels' because when you see them illustrated they look just like a funnel; wide at the top and narrow at the bottom. The idea is that people are funneled through from inquiry to sale.
Opt-in pages and landing pages – these are the pages that potential clients land on (online) when they search online or click a link that you share. These pages encourage people to take action and are different to your website's regular pages which are usually just providing information.
Opt-in Gifts – these are the free cheatsheets, ebooks, video/email series etc that you give to people, for free, in return for their email address. These free gifts should be a great introduction to the work that you do. Share your best stuff in these free gifts because you want people to be wowed early on. This is your first opportunity to begin building a strong relationship with a potential client as an individual. Respect the fact that they gave you their email address and an opportunity to market to them. Be sure to continue giving value! Once you have their email address it is important that you continue to communicate with them. Send regular emails that help your potential clients in some way. Regular contact via email will make it more likely that you'll make sales when you come to send a sales email.
Email Service – if you have your own email at your current place of work, then you'll know just how good it looks when you send an email. Jenny@YOURCOMPANY.COM looks much better than Jenny-COMPANY@gmail.com
Be a serious business owner from the outset. Set things up correctly. It will affect how your potential clients will see you and it will massively impact your own mindset. After all, if you half-ass the setting up of your business you'll feel it inside yourself and you'll half-ass the delivery of it too. Be serious. Be committed. Starting a business is an investment, it's not a cheap way of avoiding having a job. You'd be amazed how many business owners tell me they started their business because they didn't want a job! Don't be that struggling business owner.
Email Marketing Automation – this is the software that enables you to send emails (newsletters and autoresponders) to people on your list (clients or potential clients). You can get this for free with a company called Mailchimp but be aware that as you grow, the costs will soon mount up and you'll likely want to move to an alternative provider which isn't necessarily an easy option. If you have the budget for this at the outset, it pays to use a provider that is more cost effective long term. There are several options available. I recommend GetResponse.
Newsletters – these are emails that you send as a way of keeping in touch with the people on your list. They're usually sent out on a regular basis (daily, weekly, monthly) and they can also be sent when you have something specific to promote. They are conversation starters and info providers. They should contain links to blog posts, your social profiles and your website. They are written to encourage engagement. They build the relationship so that selling happens with the least amount of effort or resistance.
Autoresponders – these are the emails that form part of a particular thread or sequence. For example, if you join my list by opting in and receiving my latest opt-in gift (more on this in a moment) then you will receive autoresponder messages from me as part of the delivery of that free gift. The messages focus on a particular topic (right now it's a Money Audit Program) and are a series that is independent of the newsletter emails mentioned above. Not all people on your list will receive all the autoresponders, it depends on what they opt-in to and how you segment your lists (don't worry about list segmenting at this stage, it's a more advanced practice that you won't use until your list has grown and you have several offers).
Legal pack – don't avoid this! You will need to meet the legal requirements of being a business owner by having the relevant information displayed on your website e.g. terms and conditions, privacy policy, cookie policy etc. There are providers who sell templates and it's best to choose one that is written by a lawyer. I recommend two (UK: Small Business Legal Academy and USA: Lisa Fraley)
Images – you cannot simply copy images from the internet and use them as your own for your own business. This is copyright theft and can result in hefty fines. Also, there really is no reason why you should do this when there are several excellent royalty free photo providers on the internet. You can also purchase photos for your business use or hire a photographer to create some for you. I recommend Deposit Photos for paid images, and Unsplash or Pixabay for free images. If you are using an app to create your social images e.g. Over or Canva, they provide a selection of royalty free images.
Social accounts – think about where your ideal clients are most likely 'hanging out' and then create accounts there. I would start with LinkedIn, Facebook and Instagram and/or Pinterest. If you want to run adverts on Facebook you must create a Facebook Page in addition to your personal profile. Engagement is not high on Facebook pages but these are not meant for engagement they are designed to be an introduction to you that encourages people to join your Facebook Group. Facebook groups are where communities of likeminded people are built, and it's where you'll get the greatest engagement. No matter which social accounts you set up, be sure to opt for the business versions where possible as these will give you access to a broader range of tools including analytics.
Social sharing software – if you want to cut down how much time you spend on social media, scheduling software is essential. There are some great FREE services out there. I use Later for my Instagram posts and I'm currently trialing BeSocial for my other content. NB: Facebook has an auto-schedule tool built in so use it!
Consistent branding – this is easier than you think in the beginning! I use an app called Over that you can use to create a colour palette. You could also use Canva or a colour picker tool from the internet to build one from an image that you like. Start by searching Pinterest for some colour schemes to give you an idea of the look and feel that you are going for with your brand. Choose 3 to 5 colours that complement and contrast with each other.
You should then choose at least 2 fonts. Check out Creative Market for font comb
inations. Many sellers on Creative Market put fonts together that can be bought as a set for a relatively low cost. You don't have to buy fonts, you can simply choose two of the Google fonts that are free and use those. Again, Over and Canva have a great selection of fonts that are free within the apps and they also allow you to upload your own.
Next thing to look at is a logo. This can be something really simple, even just your name in a fancy font. You can get one from Fiverr or Creative Market if you don't want to design it yourself. If you are fairly creative you could easily use Over or Canva to create your own logo (with a transparent background .png), both of which have logo templates.
Payment software – you can't go wrong with Paypal or Stripe at the start. You will pay fees but these are a business cost that you can't avoid. You won't need a shopping cart or anything fancy if you're selling services although when you start to grow you might want to upgrade so that you can take credit card payments. If you're a coach or consultant who works face to face, then you might not even need payment software. You could simply issues invoices with your business bank details on so that customers/clients can pay via BACS transfer.
On the topic of invoices – Word has templates that you can use for free, so in the beginning, you won't need fancy invoicing software. However, you should consider accounting software if you'd like to manage your accounts easily from the outset. Check out Xero, Edgar and And.co for invoicing and accounting.
So there you have it! This has been a whistlestop tour of the terms that you'll hear and the things that you'll need to consider investing in when you first set up your new business.
I'm always happy to answer any questions or provide further recommendations so leave a comment below if you'd like more info.
Don't be deterred. Starting a business exciting and very rewarding, more so if it's set up correctly from the outset.
Here are all the posts in this series:
Day 1 – So you want to start a business? 5 simple steps you can't ignore – click HERE
Day 2 – Niche – how to define your ideal clients and attract them with ease – click HERE
Day 3 – Starting a business? Here's the top techy things you'll need to consider – click HERE
Day 4 – Market your new business in 4 easy steps – Stand out & captivate – click HERE
Day 5 – Easily create & schedule content that your ideal clients will love – click HERE
Jane Rapin ACC
Business & Personal Coach | Lawyer
I help professionals to reach their full potential. Starting a business takes guts. Get it off to the best start with my unique blend of coaching, commercially focussed strategy and targeted mindset work. I'll help you get out of your own way, overcome self-doubt and dispel negativity. The result? You have more fun doing what you love. I work internationally and locally, across a broad range of industries. In addition to being a certified business and personal coach, I'm also a certified Tapping Into Wealth Transformational Coach. I've been coaching and mentoring for over 25 years, helping employees and business owners across a wide range of sectors including law, project management, engineering, retail, leisure, insurance, government initiatives to help the long-term unemployed, NHS and more. If you'd like to find out more about how I can help you, please feel free to contact me via the links here in my profile or via my website (www.janerapin.com). I can't wait to help you!