3 ways to start your day with your mental health in mind
Have you ever thought about the impact your morning routine has on the rest of your day? Tania Diggory, Founder and Director of Calmer, shares her top 3 tips to inspire a supportive routine that helps you start your day with your mental health and wellbeing at the heart of it.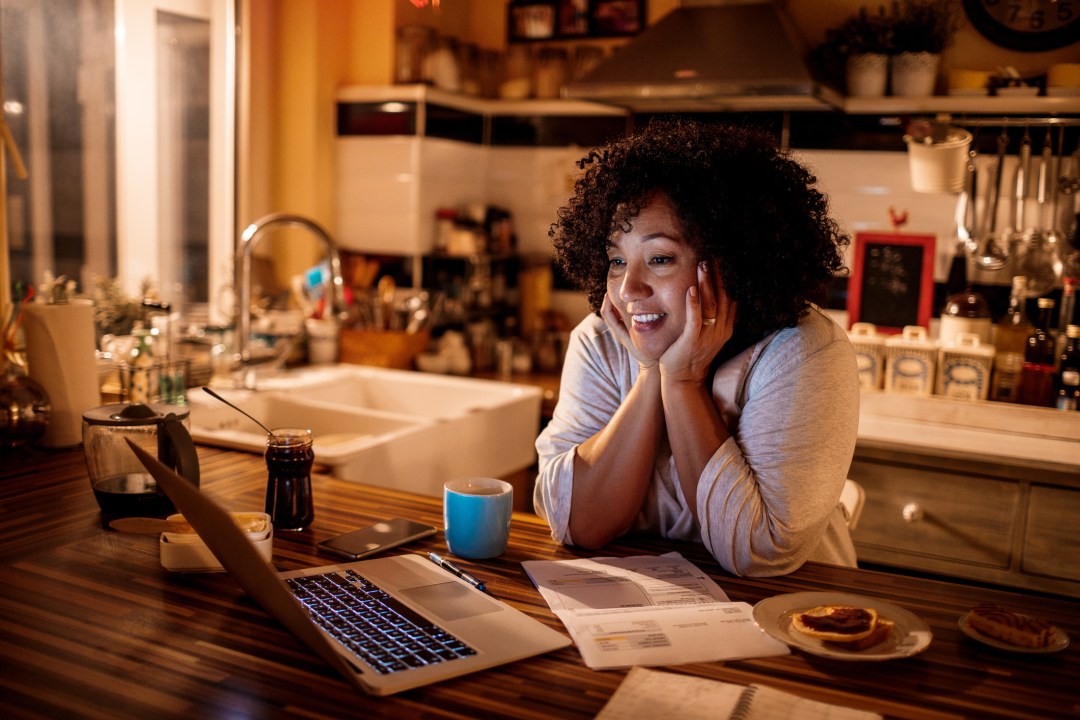 Have you ever thought about the impact your morning routine has on the rest of your day?
Studies have shown that the way we start our day has a significant impact on how we perform and feel throughout the rest of the day. This means that if we start the day with a positive routine, we will increase our chances of feeling more productive, motivated and able to manage whatever comes our way.
So, why do we sometimes find it so difficult to know where to start?
It can be daunting to change your routine, especially if you are feeling low, anxious or stressed. However, there are simple ways for you to make small changes to your day that can help to nurture a more positive mental state, and enhance your energy for the day ahead.
Here are three ways to inspire a supportive routine that helps you start your day with your mental health and wellbeing at the heart of it.
Take a few minutes to write down all the choices that you have made over the past week, on any given day. These can be both micro and macro decisions, from getting out of bed in the morning, to preparing for an important client meeting to choosing to a holiday. Write down as many things as possible that you consider to be conscious choices you made.
This is a helpful exercise for multiple reasons. When we are feeling stressed or disempowered, we can often lose sight of the fact that we have a choice in what we do. Heightened stress levels can leave us feeling overwhelmed and out of control in our circumstances, which can cause us to lose perspective on our situation. A writing exercise like this helps us to come back to reality, acting as a helpful reminder that we make conscious choices every day that contribute to various outcomes in our lives. Enhancing our perspective in this way can also help us to regain a sense of control over our mental state and ultimately, our wellbeing.
It is common to feel time-poor when navigating various pressures and responsibilities in your life, however bringing awareness to how you want to start the day can encourage you to prioritise your mental health. Writing things down acts as a great reminder that you can shift things around if you need to. It is a selfless act to take time for yourself and to start the day with your wellbeing in mind, as it enables you to not only be at your best for yourself but to also be at your best for others around you.
Another simple exercise that can help you to step into a more empowered state is to write down any and all the things that bring you joy and happiness.
Choose a mixture of small and big examples, some that you can do within small timeframes and other things that you can spend hours doing. This could be listening to music, exercising, speaking to friends and family, or spending time enjoying your favourite hobby. Write down anything you love to do that lifts your spirits and helps you to feel grounded.
Now, think about what it would mean for you to start the day with one or more of these actions. What difference would it make if you began your day listening to your favourite song? Or walking in the park speaking with your friend? Or doing something creative to spark ideas and imagination?
You might feel like you'd struggle to dedicate the time, and if that's the case you could try heading to bed 15 minutes before you usually would do, so you can wake up 15 minutes earlier to do something you love – ask yourself, how might you feel for the rest of the day?
In the traditional working world, we all have different routines. Some people enjoy waking up early and some prefer later. The COVID-19 pandemic has also highlighted this as so many of us have adjusted to working in different conditions, and juggling different priorities throughout each day. So with this in mind, give yourself permission to take time in the morning to start the day in a way that resets your mind, nurtures your wellbeing and inspires productivity. What can make you feel more motivated for the day ahead?
Once you've written your joy-list, start by making a conscious effort to do just one of those things in the morning before starting work or your daily tasks. Use as little or much time as you can manage, even just 15 minutes can make a huge difference to your mood and productivity.
Working all hours of the day doesn't necessarily make you more productive. In reality, our brain is taking in millions of bits of data per second; it does a lot for us, and is absorbing a high volume of information at all times. Therefore, it stands to reason that our brains needs breaks in order to digest, navigate and process all the days information.
A study by Time Management Software company RescueTime identified that we feel most attentive and productive for approximately two and a half hours of the day, on average. That's not to say that there won't be other times in the day where we feel somewhat productive, it simply indicates that we experience higher levels of energy and productivity at certain times in the day.
This highlights that the quality of time you spend doing your work is more important than the quantity of hours you put in. The study also indicates that in order to ensure those hours are spent proactively, taking regular breaks can help you to restore your energy throughout the day, and come back to work with higher levels of productivity, creativity and focus.
It might feel challenging to take short breaks throughout the day, however the more you practise this as a healthy habit the more if will flow into your regular routine. Whether you take a long walk at lunch, read a chapter of your book, or perhaps you have a garden or balcony you can take 10 minutes to relax in. Whatever you choose to do, consider the positive impact it can make to take small pockets of time away from your desk and phone to give your mind a rest.
A positive impact on your mental health and wellbeing
When you choose to slow things down, be present in the moment, and focus on yourself, your mental health and wellbeing benefits. In a digitally switched-on busy world, it's common to feel like you're lacking the time or flexibility to make changes to your routine – if that's the case for you, I hope the tips in this article help you to consider a fresh, restorative perspective. Remember that if you are feeling stressed and overwhelmed, small changes can help.
What choices will you make for the start of your day tomorrow?
For more wellbeing insights and resources, visit the Calmer website to explore what we offer, from mental health webinars, to training courses and mindfulness e-courses.
About Tania:
Tania Diggory is an entrepreneur, international Mental Health & Wellbeing speaker and Founder and Director of Calmer. Tania is a leading expert in the field of burnout prevention and is the Author of This Is Calmer: Inspiration, support and encouragement for the entrepreneurial mind, and Working From Home: The Complete Calmer Guide To Remote Working. As a qualified NLP Practitioner, Mindfulness Teacher and Mental Health Trainer & First Aider, Tania has trained and consulted over 300 companies since founding Calmer in 2016.
Image Getty images