Lock-down learning: feed your mind and become more employable
What keeps you up at night? There is probably a book that might help you. What do you wish you were better at? There is perhaps a book about that too.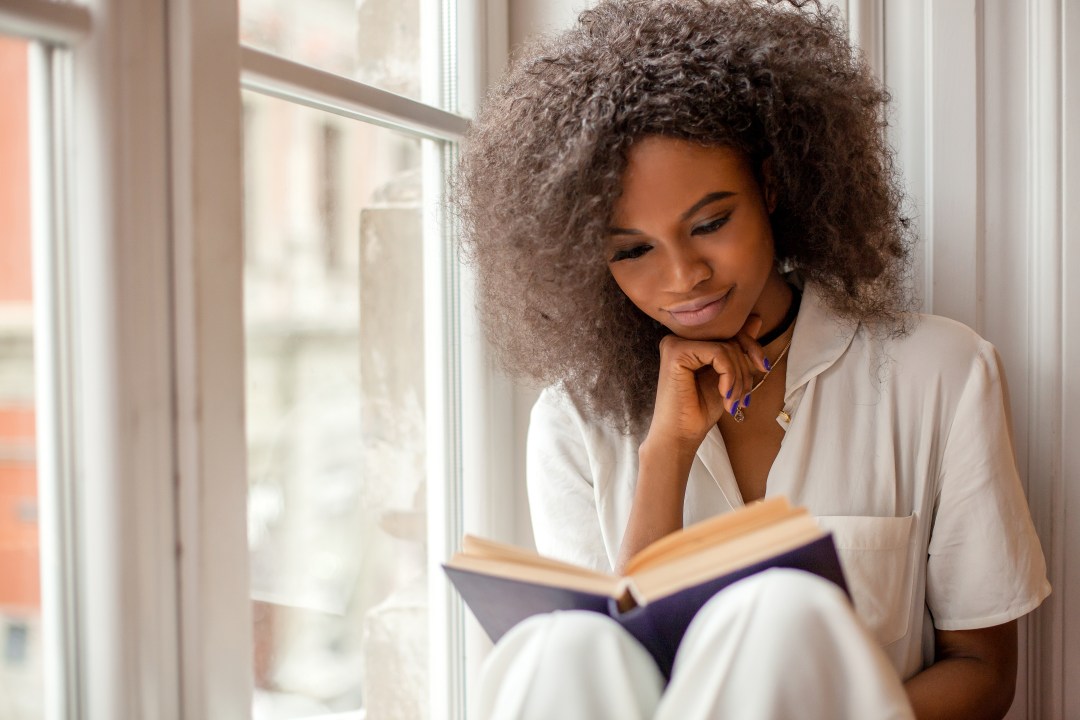 As lock-down slowly lifts, you might like to use this opportunity to entertain and educate yourself with non-fiction books. As well as boosting self-esteem, learning new skills can make you more employable. The ability to absorb new ideas, be adaptable and add value in the workplace will be highly sought after long after this crisis ends. There is much to gain from reading widely like self-confidence, negotiation skills, health (sleep, nutrition), how to be more productive, dealing with difficult conversations and much more.
Maybe you have some books sitting on a shelf or your e.reader that you haven't got around to reading? Choose one now and just dip in. Reading is a habit to cultivate. If finding time is an issue, then start with the intention to read for 15 minutes or perhaps one chapter or even one page. This approach is less overwhelming than trying to tackle a whole book at one sitting.
Maybe leave a paperback book in each room so you can pick one up and spend 5 minutes reading? If you prefer e.reading, then make sure your device is charged and kept somewhere visible. It is helpful to keep a notebook handy too so that you can jot down any thoughts on how you might use the ideas or techniques that you learn.
You might want to subscribe to one of the free book recommendation services such as Goodreads, Kogan Page or Penguin Non-Fiction. Or you might ask co-workers, friends and family for their recommendations for books they've found particularly useful over the years. Maybe take a look at the Harvard Business Review bookstore.
Here are some book ideas to get you thinking:
Overhaul your habits with "Atomic Habits" by James Clear, "Managing Oneself" by Peter Drucker or "Changing to Thrive" by Janice Prochaska and James Prochaska
Be more productive with "Eat that Frog" by Brian Tracy, "Do It or Ditch It" by Bev James or "The Productivity Project" and "Hyperfocus" by Chris Bailey
Enhance your leadership ability with "Dare to Lead: Brave Work. Tough Conversations" by Brene Brown or "The 17 Skills Leaders Need to Stand Out" by Harvard Business Review and "The Leadership Skills Handbook: 100 Essential Skills You Need to Be a Leader" by Jo Owen
Improve your management skills with "Managing Others: Teams and Individuals: Your guide to getting it right" by the Chartered Management Institute, "Difficult Conversations: How to Discuss What Matters Most" by Douglas Stone, Bruce Patton, Sheila Heen
Hone your communication skills with "Time to Think – Listening to Ignite the Human Mind' by Nancy Kline, "Conversations Worth Having" by Jackie Stavros and Cheri Torres and "Emotional Intelligence" by Daniel Goleman.
Deal effectively with life's challenges with "Meditations" by Marcus Aurelius or "Manual for Living" by Epictetus
Strengthen your resilience with "Seven Ways to Build Resilience" by Chris Johnstone, "Stress-Proof" by Mithu Storoini or "Resilient: Find your Inner Strength" by Rick Hanson
Make impactful presentations with "How to Own the Room" by Viv Groskop and "Talk Like TED" by Carmine Gallo
Are you starting a new job? Get off to a good start with "The First 90 Days: Proven Strategies for Getting Up to Speed Faster and Smarter" by Michael Watkins and "Leading Change" by John Kotter and "The Fearless Organisation" by Amy Edmondson
Returning to work after maternity or extended career break? Try "She's Back" by Lisa Unwin and Deb Khan
Learn about the human mind with "Mindset" by Carol Dweck or "Blink" by Malcolm Gladwell or "The Whole-Brain Child" by Daniel J. Siegel MD and Tina Payne Bryson, PhD
Spruce up your self-care regime with "The Self-Care Revolution" by Suzy Reading, "Self-Care for the Real World" by Nadia Narain and Katia Narain Phillips
Get healthier with "Physical Intelligence" by Claire Dale and Patricia Peyton, "Why We Sleep: Unlocking the Power of Sleep and Dreams" by Matthew Walker, PhD and "Feel Better in 5", "The Stress Solution" and "The 4 Pillar Plan" by Dr Rangan Chatterjee
Craft the life you want to live with "The How of Happiness" by Sonja Lyubomirsky or "How to Have a Good Day: Harness the Power of Behavioural Science to Transform Your Working Life" by Caroline Webb
Read a memoir or biography of someone you admire and learn how other people think – and live their lives. Some of my favourites are: "Becoming" by Michelle Obama, "No Future Without Forgiveness" by Desmond Tutu, "Man's Search for Meaning" by Viktor E. Frankl, "Wellington" by Elizabeth Longford, "Tall Tales and Wee Stories" by Billy Connolly and David Niven's "The Moon's a Balloon"
Reading one book will expand your mind, reading several of these books will broaden your interests and help you learn new skills. It is a terrific way of looking outward as well as inward. Take inspiration from BB King, legendary American singer-songwriter who said, "The beautiful thing about learning is that no one can take it away from you."
This current and strange Covid-19 situation will end. When it does, you will be proud you tried to do something that sparked a positive experience during a challenging time whether it is gaining new knowledge, mastering a skill or something else.
If you'd like to work with a coach to help you set up a personal development plan, do get in touch to chat through the packages that I offer via connect@beverlylandais.co.uk
Beverly Landais PCC
Certified Personal & Team Coach: enabling people to be at their resourceful best
We live in an ever-changing dynamic world. At best, this can be exhilarating and provide excellent opportunities for personal growth. At worst, it can be exhausting and stressful as you try to do it all, which can lead to the feeling that you are doing nothing well. Maybe you are in such a situation? Perhaps you have reached a point where you long to create the life that you want rather than the one that is happening? If so, I may be the right coach to support you. My purpose is simple. I work with people to help them be at their resourceful best. I bring all of my expertise to the service of my clients. My skill set includes 30 years of experience in business, including board level. As a Professional Certified Coach and Positive Psychology Practitioner, I can help you to think your options through, make better choices and do the things that promote wellbeing, bring personal as well as professional satisfaction and make you happy. I am particularly skilled in supporting those who are at a crossroads in their life. My coaching approach can help you gain a clear understanding of your values, motivators, drivers, strengths and consider the impact of blind spots – and what you can do to mitigate these. I work via video calls, by phone and email. Should you wish to arrange a 30-minute complimentary discovery session, please contact me via connect@beverlylandais.co.uk