How to Step into Your Power
In times of uncertainty, when everything we read or hear about is full of fear and anger, it is easy to feel hopeless, powerless and overwhelmed. But it's in times like these when we most need to step into our power. Read this to discover how!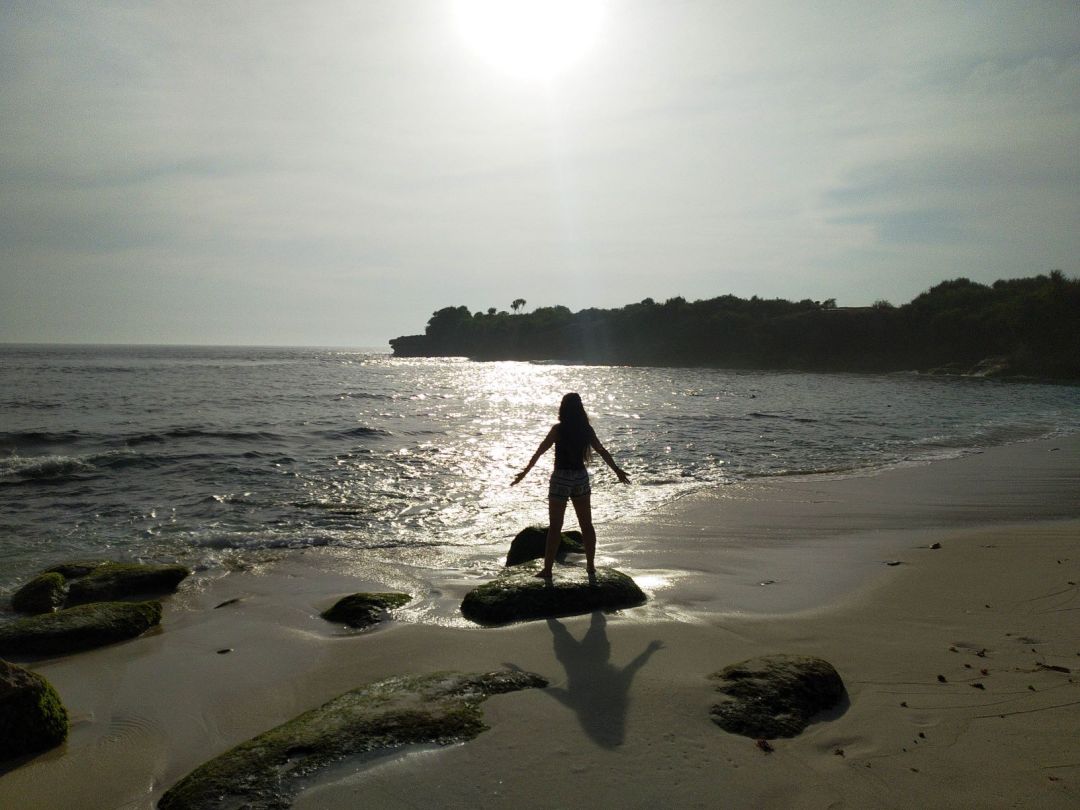 In times of uncertainty, when everything we read or hear about is full of fear and anger, it is easy to feel hopeless, powerless and overwhelmed.
But it's in times like these when we most need to step into our power.
It's crucial to stop, snap out of the negativity and take back control of our thoughts, mindset and habits.
The choice is yours. You can choose to buy into the fear or step back and decide what type of thoughts you want to feed your mind with.
Our mind is like our body, we need to give it the right 'food'.
Same as you don't want to eat junk food, or you don't want to add any toxic ingredients to your body, you want to make sure you're not feeding your mind with toxic thoughts.
I know this is much easier said than done, so I want to share with you some tips that will help you step back into your power:
Turn off the TV and stay away from social media as much as you can.
I know you want to be informed, and that is only sensible. But limit the time of the day you're going to spend watching TV or on social media. Check once a day to be aware of important announcements. That's all you need to know. The rest is a torture.
If you watch the TV for hours, you're bombarding your mind with DANGER DANGER DANGER, FEAR FEAR FEAR, ANGER ANGER ANGER.
Mute the watsapp groups where people mainly complain or criticise others.
Unfollow haters on social media.
Start a 'mental diet'
Now that you have filtered all sources of external negativity, it's even more important to work on your inner thoughts.
You basically want to be on a 'mental diet' where you only give your mind thoughts than ideas that will help you feel empowered, not like a victim.
That includes the annoying, impertinent and feared Inner Critic, which takes me to the next step.
Tame your inner critic
We all have an inner critic. Have you ever heard these types of thoughts inside your head?: "You are not good enough", "you're not good at that", "don't bother", "you will fail again", "that's not for people like you".
If you're human, I bet you've had a few of those messages.
That's your inner critic in action. The function of the inner critic is normally to protect ourselves from being hurt. But most of the time it's based on old beliefs that don't apply anymore.
So from now on, I want you to pay attention to your inner critic. Listen to it, let those messages out. Write them down so they don't stay inside you.
Tell your inner critic that you don't need those messages anymore. You are a grown-up now. You don't need to limit yourself. You have resources.
This exercise is very interesting because you can find out many beliefs you didn't know you had.
But always do it from a position of power. You are not your inner critic. It's just a part of you that you can control and not the other way around.
My favourite exercise for a confidence boost
Make a list (a long one!) of all the skills you have and all the situations you have overcome in the past. I don't want you to write just 3 or 4 things and think "OK, I'm done". Set a timer for at least 15 minutes (ideally 30) and don't stop writing until the timer goes off. You can write your positive traits, your skills (personal or professional), career achievements, difficult situations you had to deal with, things you've done which you feel proud of, everything counts.
You will be surprised at the amount of things you come up with!
I want you to have this list handy and read it every day and every time you're feeling powerless.
Practise gratitude
Practising 5 minutes of gratitude a day is honestly one of the most powerful techniques I know to change your mindset from fear, anger and sadness to love, power and joy.
Try it. For a few minutes (the longer the better of course!), just breathe deeply and think of all the things you are grateful for. Really connect with that feeling of gratitude.
You will notice that you feel totally different when you finish.
It will bring you a feeling of love and joy that will definitely help you feel empowered and confident again.
If this article spoke to you, my online course 'Awaken Your Inner Power – The Feminine Way' includes many similar tools, video explanations and guided visualisations, check it out here!
If you would like to receive more articles and content like this in your inbox, subscribe to my Newsletter here! and you will receive my FREE video training: STEP INTO YOUR POWER WITH CONFIDENCE AND JOY.
Verónica Moreno
Humanistic Counsellor | Theta Healer | Shamanic Energy Healer | Life & Career Coach | Personal & Spiritual Development
Hi! I'm a qualified Counsellor, Theta Healer and Shamanic Energy Healing practitioner. In these times of chaos, crisis and despair, I see a huge opportunity for deep healing, personal transformation and soul evolution. I have a unique approach being trained in different psychological and energy healing modalities. Unlike in normal therapy we won't just talk about your problems again and again. This a first step, and it is wonderful to gain awareness, but to get effective results we need to go deeper. With Theta Healing we will access the subconscious mind, and the Shamanic techniques I offer will work on removing negative imprints from your energy field. They are incredibly powerful techniques that will help you achieve a deep and effective transformation. So if you feel that you are ready to go within, release and heal all the blocks, beliefs, programs and traumas that are no longer serving you… If you want to start manifesting your soul's purpose and highest destiny… If you want to feel truly empowered and in control of your life and the reality you experience… The journey starts here and now! I offer 1:1 sessions, packages and online programs for different budgets and preferences. Every month I run free events that include fire ceremonies and guided meditations. Have a look at www.veronica-moreno.com Or email me at hello@veronica-moreno.com and Let's have a chat to discover how I can help you.