BOOST your ability to hold constructive conversations at work
As Covid-19 restrictions are eased, maintaining a regular dialogue will support people as they deal with the realities of hybrid working. In this blog, I consider the nature of constructive feedback and share a process that will enable you to hold helpful conversations with team members.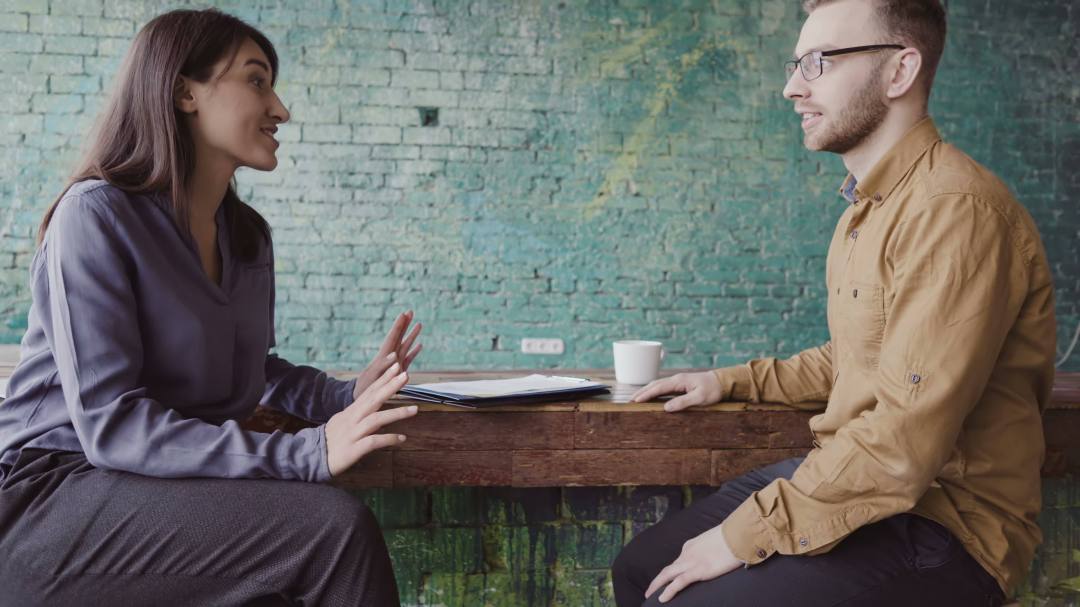 The world of work has fundamentally changed since the onset of the global pandemic. A recent study entitled Mental Health & Wellbeing in Europe indicates that levels of worry and anxiety are unprecedented, with 63% of those surveyed experiencing a rise in work-related stress. The report found the situation to be fuelled by uncertainty, isolation and feeling no longer in control of their lives following lockdown restrictions.
According to the British Psychological Society (BPS), two-way communication is key to addressing workplace stress and helping people move forward from coping to thriving. It is normal to find that performance is affected as people come to terms with recent events. Settling into a new routine takes time. Additional training, resources, or mentoring may be necessary for adapting to new ways of working. The BPS recommend smoothing the process by introducing measures that promote personal wellbeing and professional activities that lift performance.
As Covid-19 restrictions are eased, maintaining a regular dialogue will support people as they deal with the realities of hybrid working.
A vital element of these ongoing developments is constructive feedback
. Done well, this provides a route map for personal growth, improves engagement and promotes agile teamwork. It is also often the hardest thing to get right. It is no surprise that, according to the global
Officevibe Pulse Survey,
32% of employees wait more than three months to get feedback from their manager.
In this blog, I consider the nature of constructive feedback and share a process that will enable you to hold helpful conversations with team members.
Feedback can be defined as an insightful comment that aims to recognise and reinforce good performance or helpful criticism that provides valuable guidance on areas for improvement.
In recent years, many organisations such as Deloitte, IBM, GE, and Microsoft have opted for shorter, informal and more continuous feedback practices than traditional once-a-year appraisals. The best leaders have regular check-ins with team members to set expectations, review priorities, measure progress and recognise what is going well. This approach encourages feedback to be given soon after the activity so that the recipient can reflect and act upon the learning.
BOOST feedback model is one such popular informal method. The approach enables constructive and timely feedback about positive behaviour as well as rectifying shortcomings. In addition, it helps to identify and tackle specific performance issues before these escalate into major problems. Effective feedback is timely, lacks blame and is based on observable evidence, and is:
Balanced – addressing strengths and developmental aspects, not just one or the other. The key is to give praise where it is due and deliver critical feedback constructively and with kindness.
Objective – looks at the actions and behaviours instead of judging someone for their personality or values. It is about the impact of the behaviour.
Observed – relates to actual observation of conduct and the effect, not just reports from others. Feedback given with little context will leave the recipient is unsure of the purpose and unclear as to why it is shared. Always provide a specific reason for the feedback.
Specific – give examples when giving feedback, rather than vague statements. It is far more helpful to hear about a particular occasion than, for example, X is a poor communicator.
Timely – communication to the feedback receiver is shared promptly. Delay helps no one. Feedback needs to be punctual to enable the recipient to act upon it.
The BOOST feedback model is most effective with adequate preparation. Plan the feedback process as you would any meaningful communication. Book time and private space, be it in person or virtual. Explain in advance that you have feedback to share. Set aside some time and write up the key points.
Listed below are five reflection prompts to consider ahead of time:
1. What information can I share that is relevant and will be beneficial to the recipient?
2. What are the facts that I can provide based on descriptions of the impact of actions and behaviours?
3. Is what I intend to say impartial, and is it a first-hand account of witnessed performance (saw/heard)?
4. What information can I share in detail to help the recipient understand the nature of the observations and the resulting impact?
5. How would I like to hear the feedback? What would I find helpful?
Now think about a member of your team or another person with whom you interact. Then use the BOOST feedback model above to plan your interaction.
Top tip:

Turn feedback sessions into useful and productive two-way conversations. Don't just give feedback; take the opportunity to ask for feedback too. Suggest ahead of time that you each pick a specific task or initiative you'd like some input on. Take turns sharing what is going well, what might be improved, and ideas for achieving this.

The next step is to act upon feedback using the Stop, Start, Continue approach to prepare a personal development action plan:
Stop: Things that no longer serve a useful purpose or are unhelpful.
Start: Things that not currently done but which would be beneficial to do.
Continue: Things that are going well and should continue and potentially expand.
The BOOST feedback model helps create a culture of open dialogue and supports continuous two-way feedback, increasing employee engagement. It helps people notice what is working well and uncover shortcomings before long-term problems set in. Using the Stop, Start, Continue approach enables productive conversations about personal effectiveness and helps plan professional development. The combined process of the BOOST feedback model with Stop, Start, Continue planning can improve working relationships and broadens horizons by focusing on creating better outcomes.
If you'd like to receive my monthly newsletter for tips and strategies for navigating modern life more successfully, you can subscribe via this link: https://www.beverlylandais.co.uk/blog
My podcast can be accessed via Anchor, Spotify and Google Podcasts and many others. You can listen here.
Beverly Landais PCC
Certified Personal & Team Coach: enabling people to be at their resourceful best
We live in an ever-changing dynamic world. At best, this can be exhilarating and provide excellent opportunities for personal growth. At worst, it can be exhausting and stressful as you try to do it all, which can lead to the feeling that you are doing nothing well. Maybe you are in such a situation? Perhaps you have reached a point where you long to create the life that you want rather than the one that is happening? If so, I may be the right coach to support you. My purpose is simple. I work with people to help them be at their resourceful best. I bring all of my expertise to the service of my clients. My skill set includes 30 years of experience in business, including board level. As a Professional Certified Coach and Positive Psychology Practitioner, I can help you to think your options through, make better choices and do the things that promote wellbeing, bring personal as well as professional satisfaction and make you happy. I am particularly skilled in supporting those who are at a crossroads in their life. My coaching approach can help you gain a clear understanding of your values, motivators, drivers, strengths and consider the impact of blind spots – and what you can do to mitigate these. I work via video calls, by phone and email. Should you wish to arrange a 30-minute complimentary discovery session, please contact me via connect@beverlylandais.co.uk