A Wicked night of musical entertainment
If you're a fan of 'The Wizard of Oz' and like your stage shows to be thought-provoking as well as hugely entertaining, then Anne-Claire Heels tells you why the musical 'Wicked' is the one for you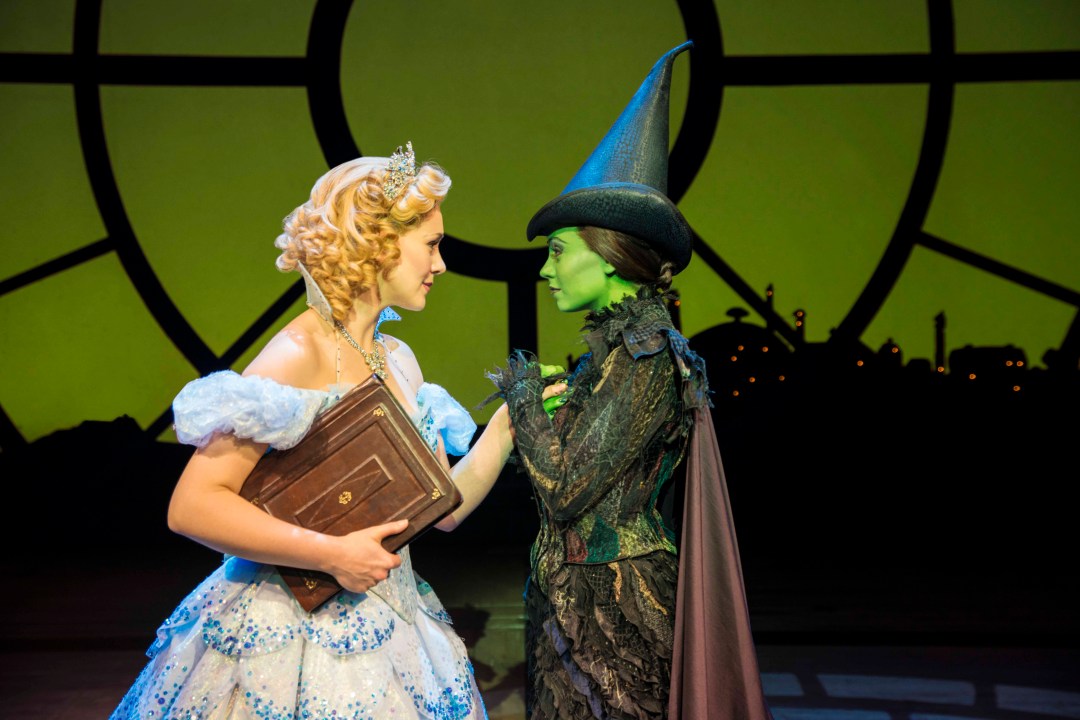 Wicked has been on stage in London since 2006, and within minutes of the show starting, it's pretty easy to see why.
'It's good to see me, isn't it?' twinkles Glinda by way of opening gambit as she arrives on stage from above in full-on fairy godmother fashion, and immediately you're off to a flying start. For a pure theatrical extravaganza, Wicked is hard to beat. Everything is spectacular, from the dazzling costumes to the impressive set design to the powerful songs and stellar performances. The production has won a whole host of international awards and been seen by more than six million people worldwide.
But the thing that makes it so very good is the story, the untold tale of the witches of Oz. Based on the novel by Gregory Maguire (and adapted for the stage by My So-Called Life creator Winnie Holzman), the idea is that you haven't been told the full story in The Wizard of Oz, and this fills in that back story about the witches, good and bad, that crop up when Dorothy finds she's not in Kansas any more. It tells of the nature of friendship, of fitting in or standing out, of making choices and facing the consequences, and of how your perception of events can be shaped or changed depending on what you're told. And all revealed through some real showstoppers and exchanges that range from humorous to touching – what's not to love?
We first meet the two girls Elphaba (Emma Hatton) and Glinda (Savannah Stevenson) as sorcery students, one a misfit and the other popular, and what ensues is mutual loathing, then slowly a fledgling friendship (and an attempted makeover reminiscent of 1995's Clueless – 'project!'), then a real and complex friendship.
Along the way there are plenty of incidents, misunderstandings and drama with a dash of romance thrown in, and everything changes after an encounter with the aformentioned wizard in the famed Emerald City. You'll recognise some of the belting songs too, 'Defying Gravity' and 'Popular' will be familiar, and you might know 'For Good', which had me welling up at the end.
Where it's really clever is in the subtle and often funny references to the familiar Wizard of Oz story (well, there's no place like home…), and you find yourself chuckling because the audience is in on the joke. A bit like last year's Saving Mr Banks and Mary Poppins, it makes you feel like you're on the inside track and know the story so much better as a result. And this is the real crux of it – despite being fabulous entertainment, it's all about why people behave the way they do, and how you have more compassion or understanding for them when you know this.
You'll come out of it with your own perception changed, dying to watch The Wizard of Oz again, and smiling with the exhilaration of it all. Sheer magic.
Wicked is currently running at the Apollo London Victoria. To book, and for more information, see WickedTheMusical.co.uk. Watch the trailer here:
Photograph: Matt Crockett. Shows Emma Hatton as Elphaba and Savannah Stevenson as Glinda