Why we love Sable Beauty
We can't get enough of sablebeauty.com. Offering an edited selection of beauty buys from niche brands around the world that don't ignore darker skin tones, this site truly caters for all – hooray! Website founder Yassira Zaandam talks her beauty inspirations and reveals her top beauty buys with Livvy Leigh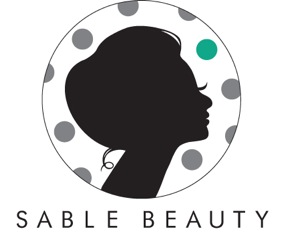 What inspired you to launch an online beauty retailer?
Working in New York as a busy lawyer meant I had very little free time. I dreamt of shops that offered strong edited selections of quality products so I could be in and out of a store in minutes.
This was hard to find so as online shopping improved, I was one of those millions of women sitting at my desk and ordering whatever I needed from clothes and food or beauty products but even well established sites were sometimes quite limited in what they stocked. Very light tones and dark tones were missing and that's when I thought 'there must women like me who don't have time, who have a discerning shopping list,' and that's what makes Sable Beauty different.
I wanted the website to reflect my reality, my life, who my friends are, who my family is, which is a very diverse, all-inclusive bunch.
What brands have cut the mustard and made it onto Sablebeauty.com?
We look for brands that are willing really talk about their ingredients and back up claims with scientific measurable results. We also believe that all women benefit from quality make-up, so we seek out brands that offer the highest standards and who are all inclusive when it comes to shade offerings – like the Kevin Aucoin line and Face Atelier.
Could you describe the features of your website?
We just put two video features up. We worked with the Save the Beauty make-up artist and we're going to build up on that. We're speaking to a little pool of bloggers who we think are doing interesting and different stuff, there's lots of bloggers out there and they are quite refreshing in their approach. We're speaking to some New York-based bloggers to work with us on the editorial side of the website. We have a blog that's in a stage of infancy so we want to keep evolving that..
Having a dialogue with our customers is also important because it's indicated that they are quite specific in the things that they want to hear. A lot of our customers want, not only the 'this is the product' approach but also beauty in a more cultural atmosphere because everybody has so many fascinating stories to tell.
Our customer base is quite diverse and they do tend to want to see that in our email campaigns, etc. It could be from a Hindu festival where there's a specific focus on particular make-up to bridal ceremonies, so those are the kind of lifestyle features that we offer our customers.
What are your top 3 beauty tips?
Double-cleanse to ensure skin is truly clean before applying skincare.
Fine lines and wrinkles can be exacerbated if you have dehydrated skin so ensure you keep skin balanced with a deeply hydrating serum and nourishing moisturiser.
But most of all when it comes to beauty, especially make-up, have fun, experiment and don't take it too seriously.
Click here to see Yassira Zaandam's top 6 beauty buys