What Psychologies learnt in 2013
New Year, new beginnings 2014 series: With every issue, the Psychologies team learn so much. Here, we look back at the best things we've learnt in 2013.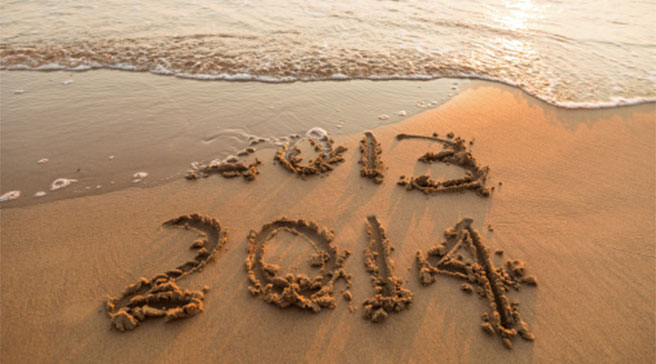 Every month, as we compile all the latest research, tips, and advice for the latest issue of Psychologies magazine, we find ourselves learning something new. After a lot of whittling down, we've managed to compile our favourite parts of each of the 2013 issues.
January
According to psychotherapist Lili Ruggieri, it is natural for us to worry about acting our real adult selves around our parents, as we may fear that we will lose our parents' love. 'In order to become an adult, you must accept that your parents might not react in the way that you want them to,' Ruggieri says.
February
We're becoming more vulnerable to Imposter Sydrome- a feeling of self-doubt at work that leads us to believe that we don't deserve the job we're in. Careers expert John Lees suggests battling Imposter Syndrome by celebrating our achievements and finding time to relax.
March
Michael Norton, associate professor of business administration at Harvard, believes that money CAN make us happy – not how much of it we have, but how we choose to spend it. 'We need to focus on prosocial spending,' says Norton. Buying things for other people increases our happiness far more than treating ourselves.
April
Our emotions don't just exist to give us something to share on Facebook. Life coach Danielle LaPorte believes that learning how to identify –and share- out true feelings can help us build be more confident and pursue more authentic life goals. For example, if you're not happy in your job, LaPorte recommends making a list of how it makes you feel. Frustrated? Bored? Then, make a list of how you would like your job to make you feel. Challenged? Invigorated? 'If you focus on how you want to feel, it becomes not so much what you're going after as how and why you're going after it,' says LaPorte.
To see our favourite parts from May- August, click here. 
You can buy these issues and other back issues of Psychologies magazine here.
For more tips, stories and advice on making 2014 great, read the rest of our New Year, new beginning series, click here. 
–