Weleda: the living is easy
It's summertime, and days in the garden are proving fruitful, with vibrant calendula taking centre stage. Led by experts from Weleda's gardens, Paul Rushton celebrates the humble 'pot marigold' – putting it to good use at home, and on the allotment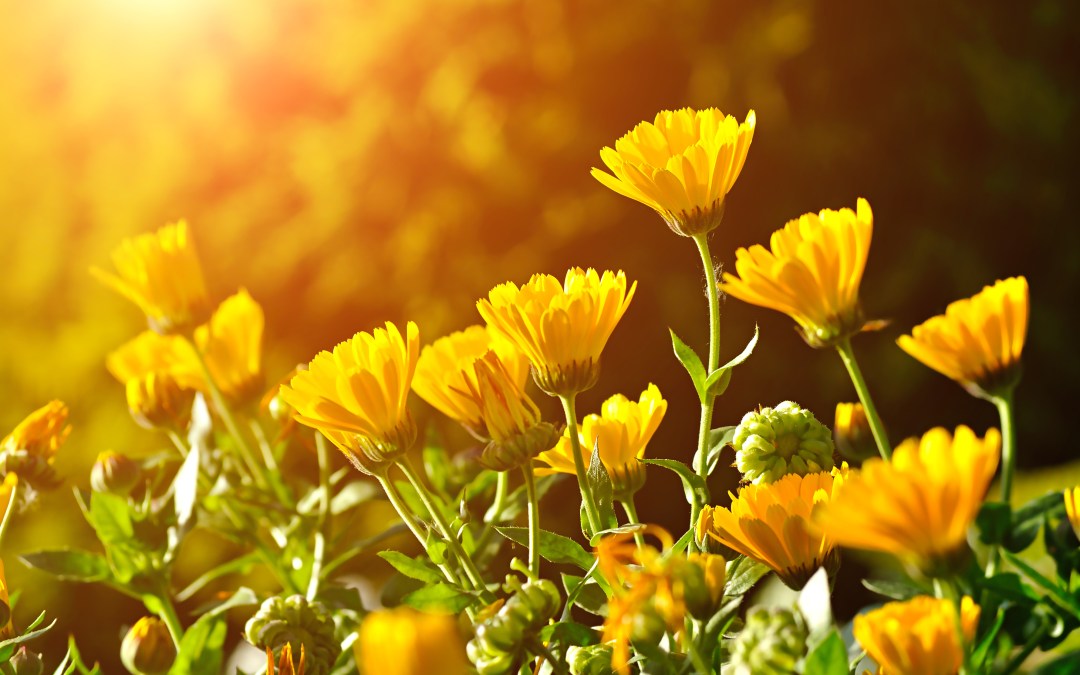 The days are long, receding slowly from the summer solstice, and the rising is early in the Weleda gardens. The prolific, valuable weeds continue to be plucked and heaped for use. Biodynamic silica preparation, made using quartz crystals, is sprayed: a sprinkling of natural light and crystalline vigour for growing plants. Green manures, such as clover and rye grass, are sown on vacant ground and the harvest continues. Mature willow and fern leaves are gathered.
Vivid orange calendula, a boon for insects and other pollinators, is harvested to produce a calendula extract that goes into creams, oils, ointments, lotions, soaps, shampoos and toothpaste, which make effective use of its healing properties.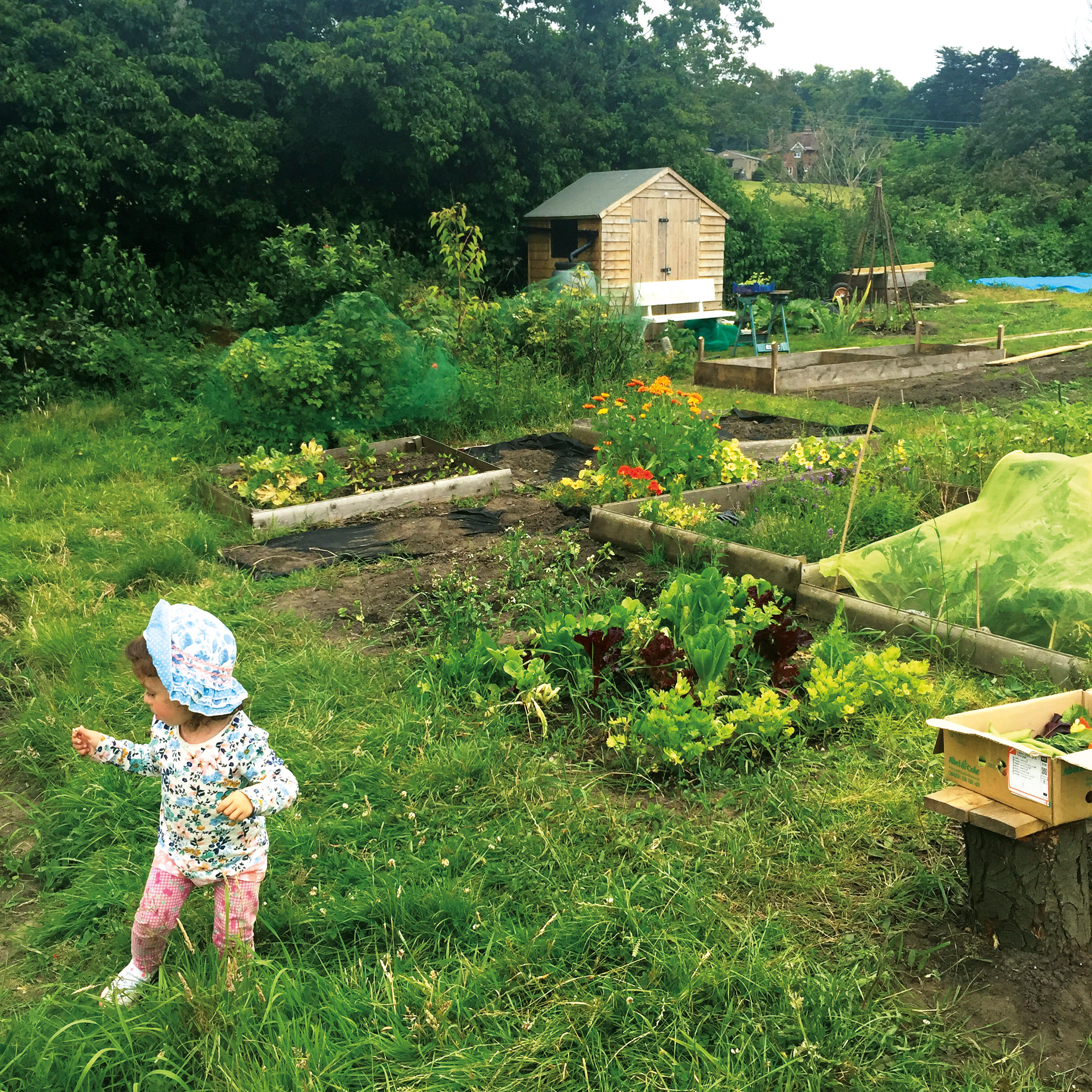 Long evenings with the family at the allotment
Calendula has been used medicinally since the 12th century, and long incorporated into traditional Indian, Arabic and Greek medicine. Its antimicrobial, antiseptic and anti-inflammatory properties are balanced by its gentleness. It is an understanding, soothing treatment for unhappy skin, and wounds and burns in need of nursing.
The mature flowers hold the highest concentration of medicinal properties so, once they've been open for a few days, they can be collected, preferably on the morning of a 'flower day', and dried – out of the light, in a well-ventilated spot, not in an oven.
Pots of gold
The dried flowers can then be used to make a tea, or put in the stew pot – hence their common name of 'pot marigold'. The attractive orange petals can also be pulled off and used fresh to garnish salads.
It is a crop we have in common. At our little allotment plot, the calendula we sowed last year has happily self-seeded; we winnowed seeds from the dried flower heads for good measure and we are plotting its uses; both healing and culinary. Their colour is a languid stretch of sunset between the raised beds – and I am in agreement with those ancient herbalists, who believed that just looking at the flowers can soothe the mind and banish destructive forces.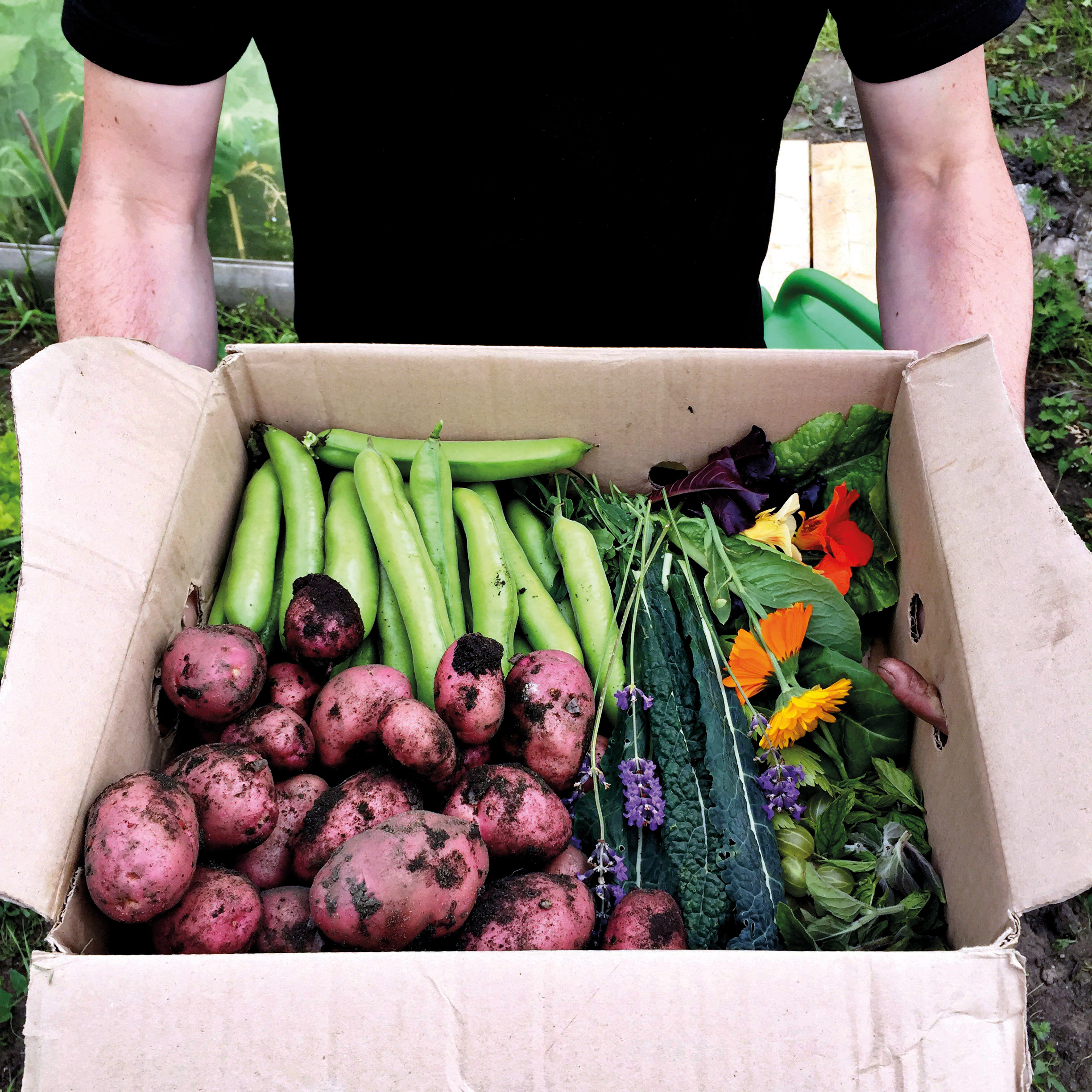 Summer's abundant crops
Flavour-wise, calendula can be a little divisive; with its tangy, peppery and grassy notes. It will soothe a rough throat taken as a fragrant tea just as nicely as it will spike a salad of water-rich summer crops. It will no doubt also find its way into those simmering, lazy casseroles which, when served with torn sourdough, are perfect for outdoor communing. The more we pick, the more calendula obliges.
The garlic crop hangs in our kitchen and potatoes sleep in the soil to pull as we need. Tomatoes ripen steadily with the month; spinach, kale, chard, lettuces and rocket provide our daily greens – plentiful and perfect as they always are when eaten in season.
Giving and receiving
Inspired by the rhythms and ritual of biodynamic growing, we continue to feed our plants with infusions of nettles and weeds in rotation. Weeds take a great deal from the soil, but they can put back, too. When submerged in water for a couple of weeks, their roots are no longer viable, and they can be composted while the diluted liquor nourishes our hungry cauliflowers and brassicas. Just like that, we have made our peace with the weeds and they are a part of our happy, symbiotic plot. We have clover sown on spare ground, nippers busy in the sandpit and long evenings to enjoy. We have vibrant, satisfying, nourishing dinners at sunset, savouring our colourful calendula.
For more from Paul, follow @thebalanceplan
Product of the month
Floral balm – discover the soothing, healing properties of delicate calendula oil
Eminé Rushton says, 'I have long loved the Weleda Calendula Baby Oil, £9.95, and Weleda Calendula Bath, £12.95, both of which have been my loyal "baby-fellows" since my children were born. But I hadn't realised how simple and satisfying it would be to produce my own calendula oil until Weleda gardener, Claire Hattersley, shared her simple recipe with me. I urge you to try it – you'll end up with a beautiful, gentle oil that can be used all over, and is also ideal for calming dry, irritated or sore skin (great after too much sun).'
Make your own
Half-fill a clean, dry glass jar with dried calendula petals. Fill the jar with your carrier oil of choice, leaving 3cm of oil on top of the petals (to keep out airborne bacteria). Place in a sunny spot to infuse for four weeks. Then, drain the petals from the oil and store the oil in a clean container with a lid for up to one year. Simple, satisfying, salubrious – enjoy!
Find out more at weleda.co.uk and follow @weledauk
Photograph: iStock