Training for a triathlon
Team Psychologies member, Nicola Shubrook, tells us what happened when she had a swim training session with ex triathlon champion, Rick Kiddle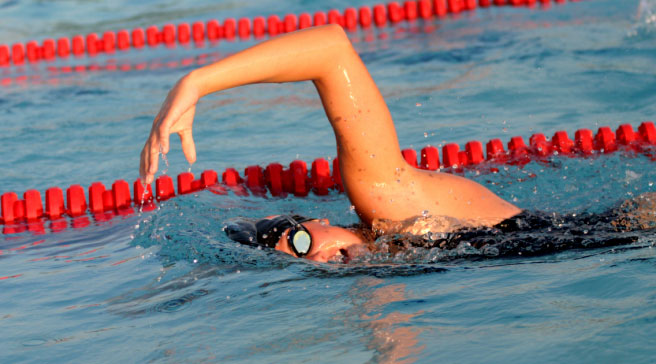 As a member of Team Psychologies, competing in the Dextro Energy Triathlon this July, I jumped at the chance to train with Rick Kiddle, an ex British Triathlon Champion.
I was apprehensive about my meeting with Rick, because although I consider myself a strong swimmer, I have never swum competitively before. I started by swimming a few lengths while Rick took notes.
He then pointed out the areas of my swimming technique that needed addressing so we could practise them.
Rick is committed to increasing awareness of smart training, which makes it easier to achieve our goals. We discussed breathing technique, position of head, stroke timing and working with time trials — but for me the most powerful tip was Rick's mantra of:
1. Know what you are trying to do
2. Know when you are doing it wrong
3. Know when you have made a positive change
By keeping this at the forefront of mind I could recognise when I was doing something wrong, like my breathing, which was my biggest concern. Rick followed our session up with a personal swim report, which serves as a good reminder of what I need to work on.
Of course, it takes practise and there are a few adjustments I need to make to ensure I am energy efficient in the water. I feel much more confident now about throwing myself into the Serpentine with several hundred others, and would recommend a coaching session to anyone embarking on a swim — be it as a beginner or for competitive sport.
Click here to find out more about training with Rick Kiddle. Rick is ambassador for British Gas Great Swim. Dextro Energy Triathlon takes place in London's Hyde Park on 24 and 25 July.