The rise of the super-skinny mannequin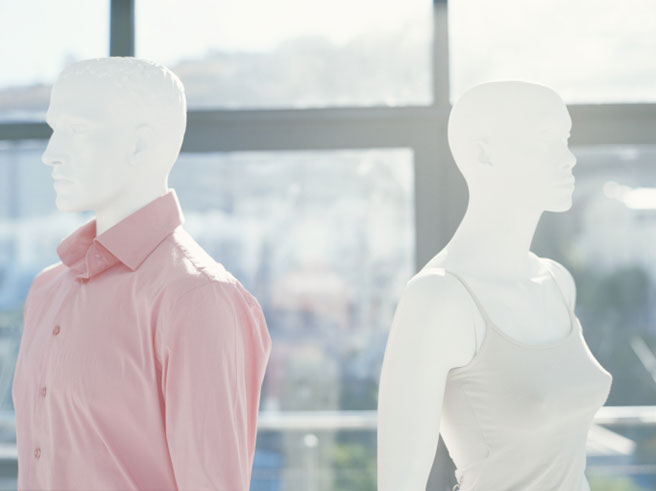 Designer Mark Fast made fashion history this year, when he used size 14 models on his catwalk.
Two months later, Calvin Klein announced its decision to ban size 0–2 models, opting for size 2–4 (UK size 4–6) models instead. It's a far cry from the average UK size, but it's a step in the right direction.
A more subtle trend is arising in the form of super-skinny mannequins. Next month, British mannequin company Rootstein will reveal its Young and Restless collection, featuring a male mannequin with a 27in waist (that's 11in smaller than the average British man). The company insists the models used for the mannequins were teenage boys who were not anorexic.
Eating disorder charity Beat says that at a time when male eating disorders are on the up, these mannequins portray an unattainable image. The average dress size in the UK may be a 16, but most manneqins are still a tiny size 6. Even when a Beyoncé mannequin was designed for her fashion label, four inches were taken off her hips.
But there is hope, as well as Fast championing average-size women, Debenhams trialled size 16 mannequins earlier this year. Studies have shown that women's self-esteem plummets when we see pictures of stick-thin models. It seems we're hard-wired to compare ourselves with others, which limits how happy we can be. Take a look at this month's issue of Psychologies — our Dossier explains how to love your body, whatever your shape or size. We're all guilty of spending too much time thinking about how we look, rather than how we feel. The first step is to change how you think about your body.