The hot cocoa
Warm up with this winner from Susan Jane White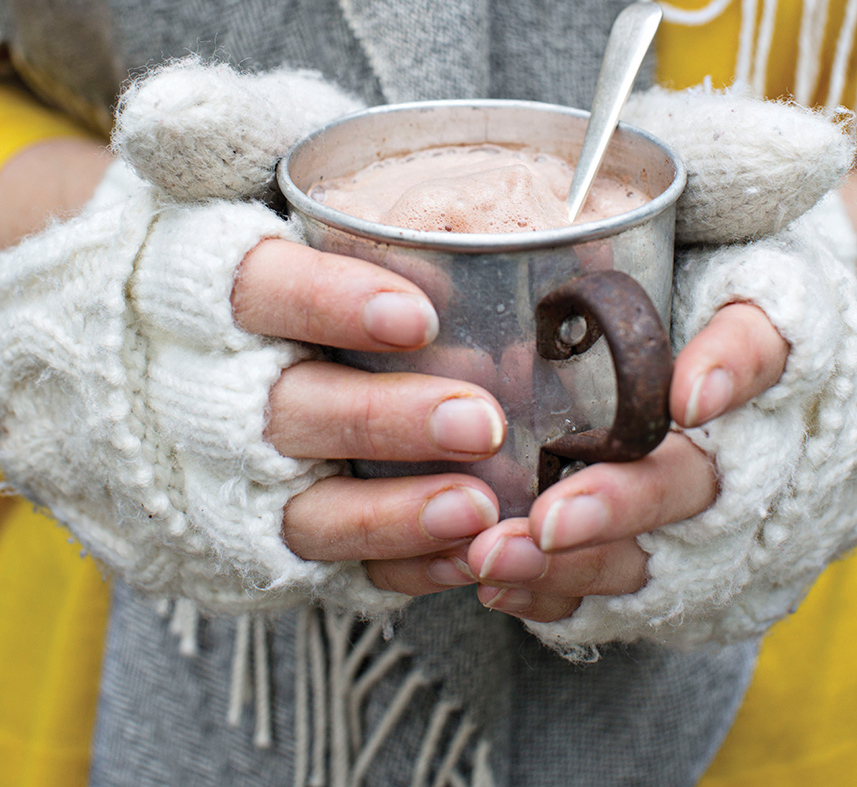 The cacao bean grows from a tree. And trees are plants. So chocolate is basically salad, right?
Serves 2–6
Ingredients:
2 cups (500ml) unsweetened plant-based milk
2 tbsp cacao or cocoa powder
2 tbsp hazelnut butter
1 tbsp coconut sugar or 2 teaspoons date syrup
Method:
1. Using a high-powered blender, whizz all the ingredients until foamy. Sounds like a pain, but it's the key step. Transfer to a mini saucepan and gently warm to your preferred temperature.
2. Run the blender jug under water to clean it, because if you forget, it's much harder to scrub later.
3. Pour into two mugs, four dainty cups or six espresso glasses. Kick back with your favourite friends and Fats Waller – or whatever makes your tail wag.
The Virtuous Tart by Susan Jane White is published by Gill & Macmillan and costs £21.99.
Photograph: Joanne Murphy