Spa Special 2014: Four Seasons Hampshire
Eminé Ali Rushton has been on the case to find the perfect places where you can do a spa retreat with family in tow…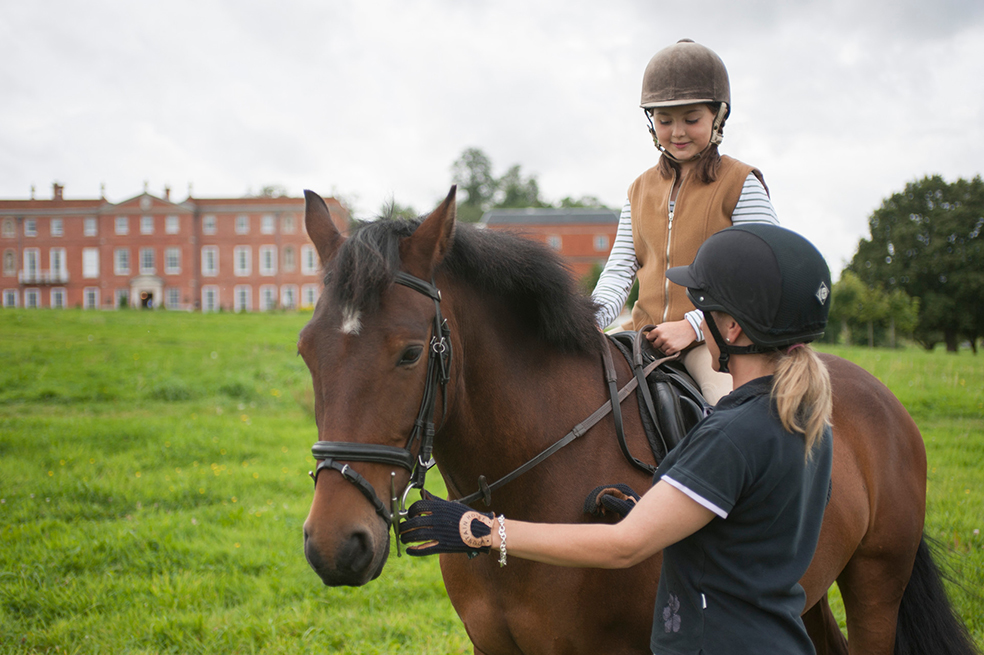 I am a bit of a regular at Four Seasons Hampshire, having stayed without, with one, and most recently with two children in tow. Funnily enough, the husband and I enjoyed it most with the two kids – baby worry appeased by the fantastic infant menu. Exhaustive amenities and in-room facilities are bang-on, too (nappies, steriliser, kettle, Childs Farm toiletries, and even craft and sticker magazines for our three-year old, awaited our arrival). There's also a big outdoor playground, an equestrian club, and a fantastically staffed kids' club, which is the best I've encountered.
The swimming pool is child-friendly too, with just a couple of adult-only hours a day, allowing you and your little ones ample time to splash about to your hearts' content. And all this before you even enter the spa. This is a special place, and the pride they take in sourcing world-class spa brands and experiences is plainly evident. At present, they offer Sodashi, a brand built upon the highest grade natural and organic ingredients, and world leader ESPA, whose signature massages and body experiences are rarely bettered.
I decided to sample the latest addition to the spa – Swiss Perfection – an anti-ageing, innovation-led line of the highest quality, with results that rival invasive lifting and rejuvenation treatments. Four Seasons Hampshire is one of only a handful of spas offering these treatments, which is a real boon for those seeking visible improvements without drastic measures if – and it's a big if – they can afford it. At £720 for an hour-long facial, this is as expensive as it gets, but I realise this is unlike any other facial I've ever had.
It uses a unique form of micro-current – similar to galvanic, but more penetrating – which dupes your cells into thinking they've been damaged, at which point they go into 'repair' mode. It's this repair that results in skin that is lifted, brighter, softer and more youthful in tone. I found the current uncomfortable, and only lasted six of the prescribed 10 minutes. Afterwards, my skin was quite sore and slightly red at first, and that soreness continued for 48 hours.
But the gradual improvement over the course of the week was undeniable. My face now looks more toned around the jawline, the overall condition of my skin is far more even, pores have minimised, and thankfully the dark circles under my eyes (babies = lack of sleep) have practically disappeared.
Prices start from £660 bed and breakfast per night for a Four Seasons Executive Suite for a family with up to two children in either cots or sofa beds. Children under five eat for free, and all children's amenities and use of the daily children's club, and club activities, are included in the price (fourseasons.com/hampshire)
Words: Eminé Ali Rushton