Review: Just So Festival 2017
Our Garden Editor Paul Rushton reviews the Just So Festival, created with children in mind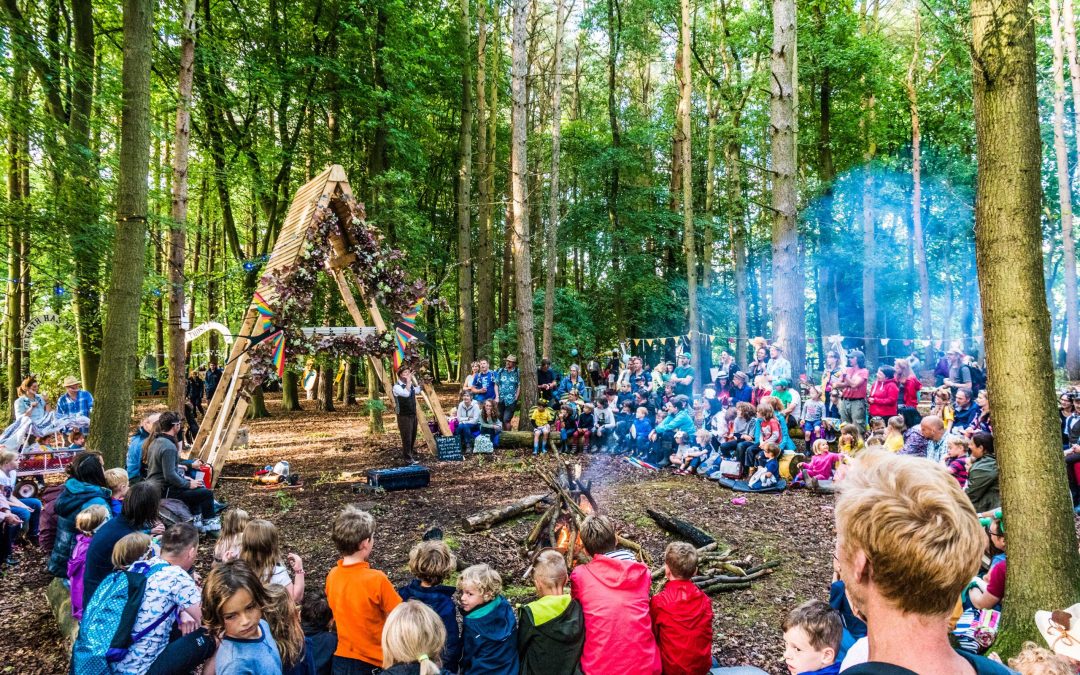 Above credit: Andrew Allcock
A steady congregation of foxes makes its way up the hill. They interact smilingly with a small group of bees in top-hats. A couple of young stags with branches in their boaters join their parents in dragging up their camping gear. Slowly come the frogs and fishes; a parliament of owls, and so gather the tribes around the majesty of the forest.
We love a summer festival with our children. Weekends spent outdoors with free range and fresh air, dancing into the night and huddling under canvas. They have marked our summers for the last few years and our kids have shone amongst the connectivity and communality; all those good vibrations; proximity to nature and the elements; evening stargazing and dancing until those bright eyes start to close.
We have gravitated towards those more family orientated festivals, with dedicated kids areas and zones for family camping; where children are well-considered and catered for and we can seek out nuggets of entertainment and activity for them amongst the programming.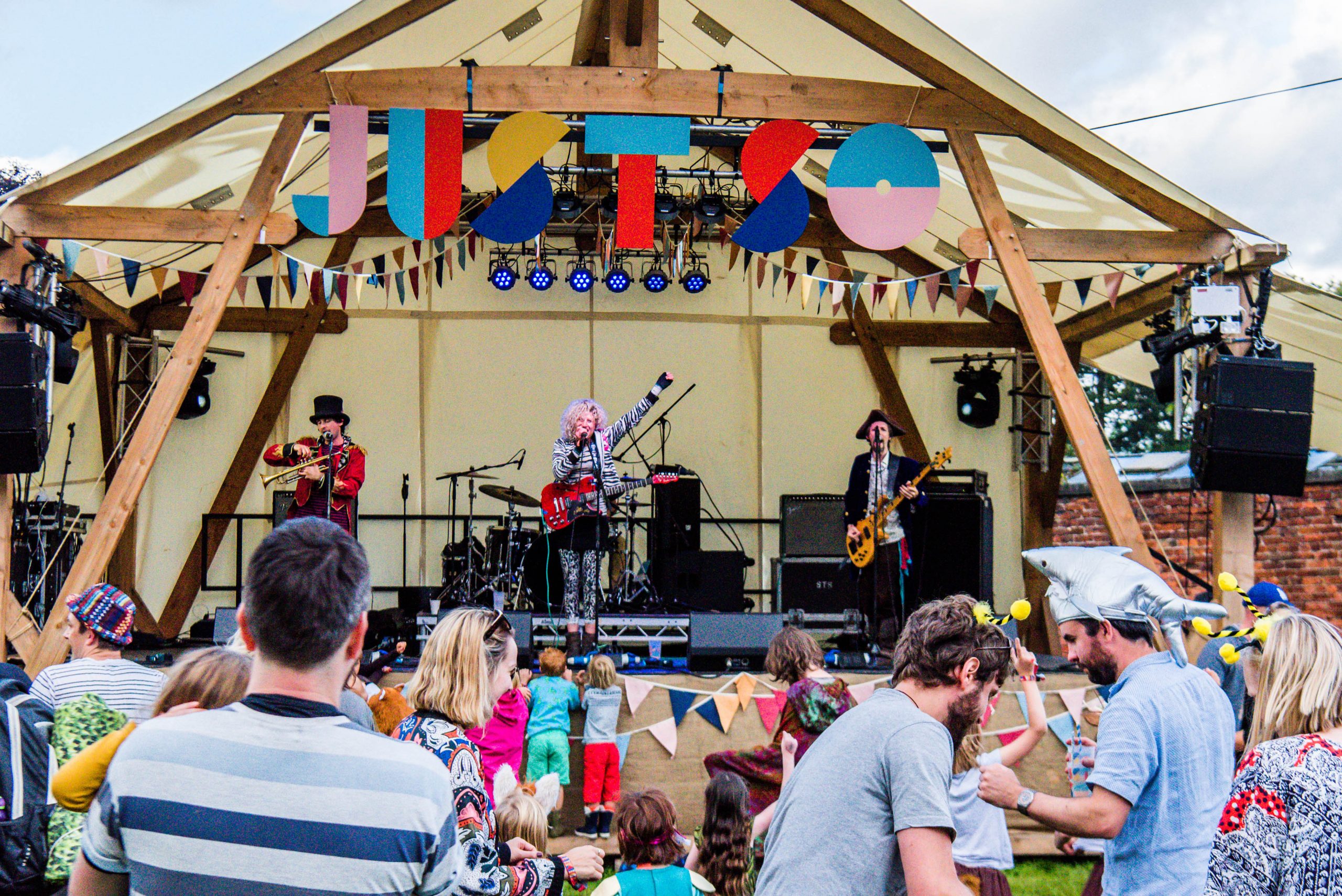 Credit: Andrew Allcock
This year, however, we discovered the award winning Just So and joined the owls, foxes, lions, stags, frogs, fishes amd bees descending on the Spellbound Forest.
Just So is the only arts camping festival in the UK devoted entirely to children and their families and it is pure magic. Within the beautiful grounds, forest and riverbank of Rode Hall in Cheshire a wonderland is weaved like willow. Wild Rumpus who produce the festival have a great flare for, and dedication to, creating enchanting spaces, moments and tableaux full of wonder; for fusing art with the effortless beauty of nature. They believe that our families deserve doorways to highest quality arts and to plunge deeply into the magic and pleasure of storytelling.
As a not-for-profit and community interest organisation, all proceeds are channelled into programming arts, supporting emerging performers and producing further wondrous landscapes in which imagination and creativity can run and play. For those, like me, who love positive symbiosis and a win-win, the values underpinning the festival contribute hugely to the richness of the experience. Eco-consciousness above almost every other festival I have experienced is evident throughout the site and the spirit is overwhelmingly generous and inclusive.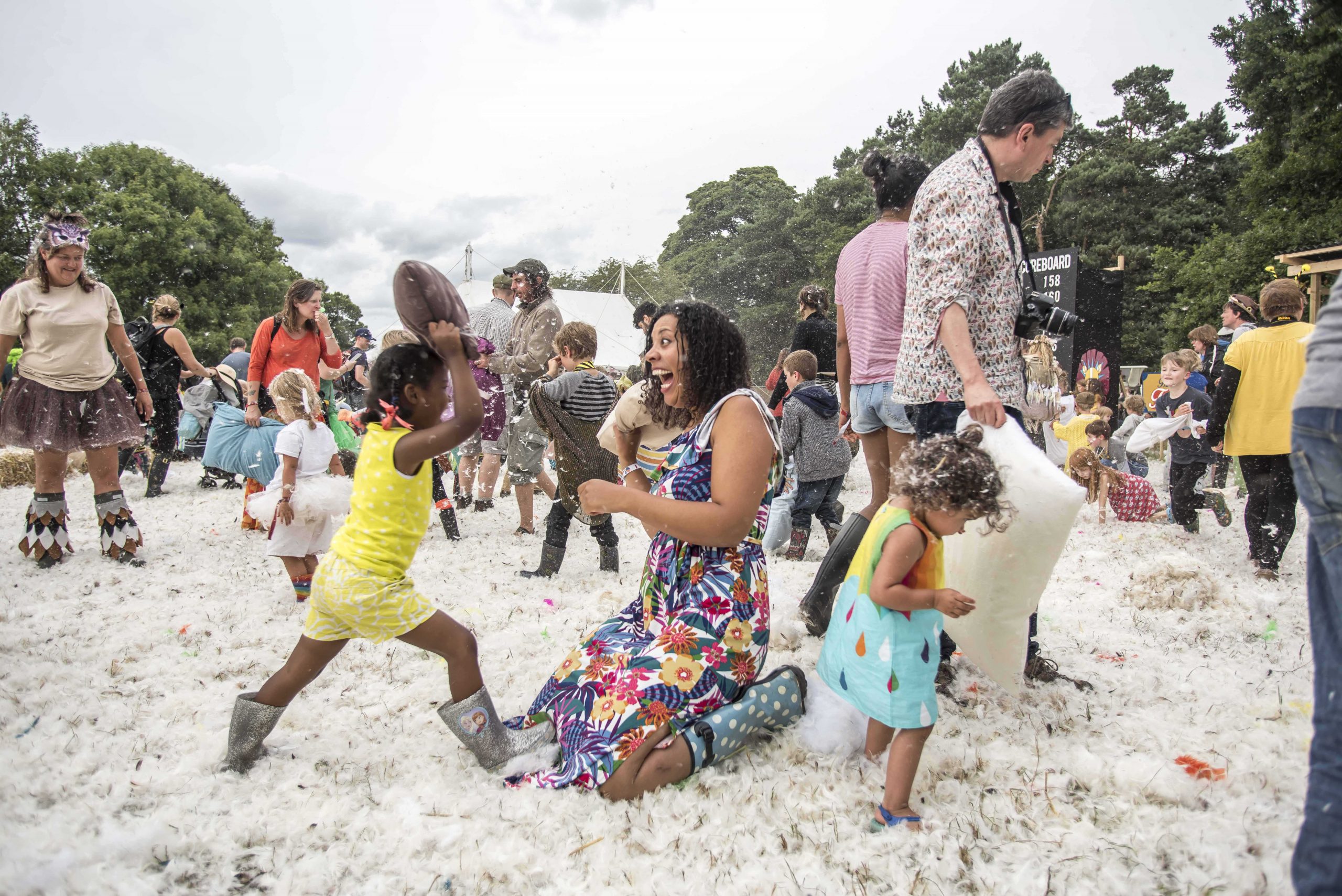 Credit: Chris Payne
And so begins a weekend of exploration and adventure. Dappled forest clearings host entrancing theatrical performance, dreamlike wedding feasts and impromptu soirees with fairy royalty. Bands play so that our kids may dance. Silent movies are screened by the makeshift sandy beach at the riverside and feathers fly like a thick snow in the biggest and best-tempered communal pillow fight on the Village Green. Performers fly from trampolines and weave crafts from the woodland flora. Our little animals gather around the flickering campfire for storytelling and song, led by the wonderful Ian Douglas; collector and purveyor of tales on all subjects; throw him a giant or a tin-man and he'll spin you a yarn.
Our children were captivated throughout, unplugged and reconnected to the elements and the subtle resonances of natural things: This sense reinforced by 'Actual reality' games where they are invited to run through a maze like Pac-man on a power pill or build their Tetris blocks by hand. They locate the fun and thrum that needs no charging but a night's tented sleep in the fresh air or some wholesome festival food. And the grown-ups re-learn a thing or two too. We realise that there is still room for a little wonder and those delicate, whispering, natural things; the earth in our bare toes and the pictures in coruscating sparks from the fire; there and then gone.
Adventures and activities earn our little owlets golden pebbles to be deposited towards the spectacle that is the tribal parade on the final evening of the festival; when the animals assemble and the victorious tribe is announced to the costumed throngs. It makes for an incredible atmosphere; a hoot and a buzz on the right side of Lord of the Flies; a celebratory, good-hearted and harmonious rally in praise of our chosen weekend spirit animals.
Having a family is no settling down. It is adventure. Sometimes it is chaos. If we do it well, it is learning and exploration. If we are wise, we will follow our children because they will lead us to magical places. There is nothing like a weekend down the rabbit-hole to help us relocate our still-natural selves and dance in beat with our natural nippers. Their enjoyment, their fascination, the sparks in their eyes are ours too. This is a festival produced exclusively for children and their families, but I know that I have never enjoyed a grown-up one so much.
Early bird tickets for Just So Festival 2018 (17 – 19 August, Rode Hall Estate, Cheshire) are on sale from Friday, 25 August at midday at justsofestival.org.uk