Recipe: Jersey Royal potato spring vegetable frittata
Farmer and TV presenter Jimmy Doherty has teamed up with Jersey Royal new potatoes to create some delicious recipes to help you make the most of the short Jersey Royal season (from April until June). Here's a quick and easy frittata that makes the most of spring vegetables and is also a great lunchbox option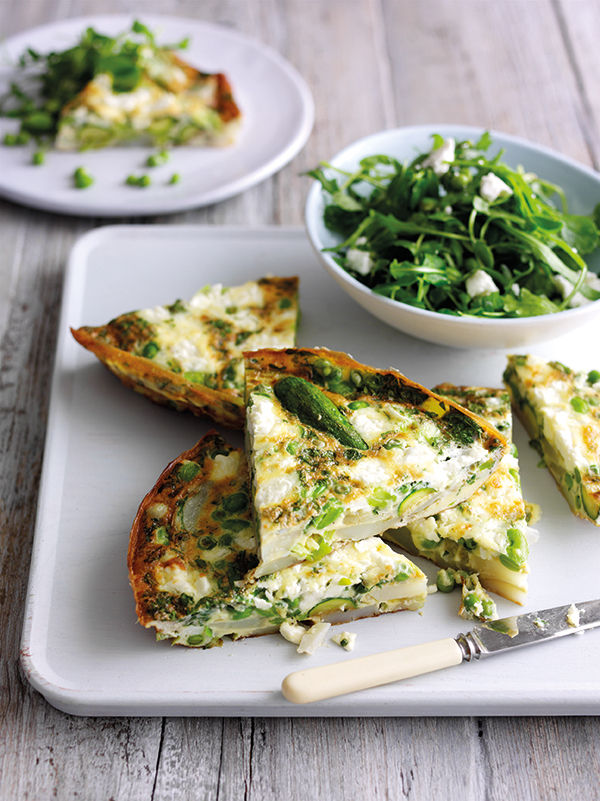 Available from April until the end of June, Jersey Royals are considered to be the 'Champagne of the potato world' by many. Their Protected Designation of Origin status means farmers use 130 year-old techniques to ensure their nutty flavour, creamy consistency and flaky skins.
Lovingly tended to throughout their growing process, planting for the Jersey Royals season begins in January, when seed potatoes are planted by hand on south-facing côtils (steep slopes) overlooking the beautiful Jersey coastline. Protected from sea breezes by fleecy blankets throughout the winter, come spring these precious crops are then hand-harvested and delivered to your local supermarket or greengrocers within 48 hours.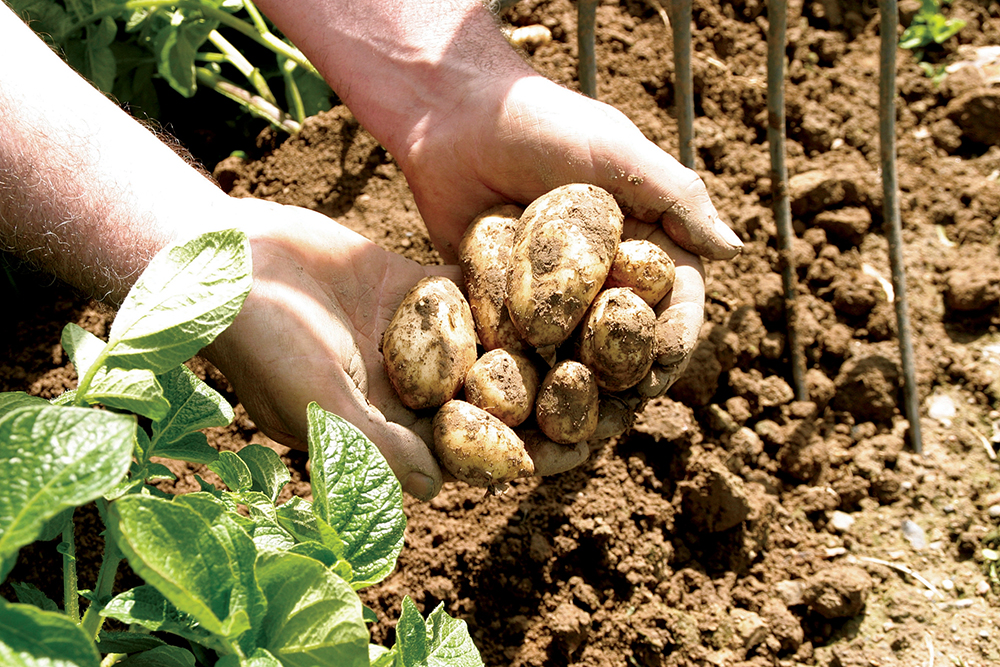 Jimmy says "The Jersey Royal is such a unique product and really puts Jersey on the food map. Seasonality is so important in our food diversity and for me the Jersey Royal really is the King among new potatoes. I love mine simply cooked with butter but there are so many ways to really enjoy this amazing little spud. It's really true that great things come in small packages."
Jersey Royal Potato Spring Vegetable Frittata
Serves 4-6
Preparation Time: 20 minutes
Cooking Time: 35-40 minutes
Ingredients
300g Jersey Royal new potatoes
100 fresh or frozen peas
100g fresh or frozen broad beans
6 large free range eggs
3 tbsp mint, roughly chopped
1 tbsp olive oil
20g unsalted butter
4 salad onions, thinly sliced
4 baby courgettes, sliced in half lengthways
1 garlic clove, crushed
100g feta, crumbled
Coarsely ground black pepper
FOR THE PEASHOOT AND MINT SALAD
40g fresh pea shoots
40g fresh rocket leaves
1 small bunch of torn mint leaves
1 tbsp extra virgin olive oil
Squeeze lemon juice
Sea salt and freshly ground black pepper
1 Cook the Jersey Royals in a pan of water for 12-15 minutes, until tender. Drain and, when cool, slice thinly.
2 Cook the peas and broad beans in boiling water for 2 minutes (or 4-5 if from frozen) then drain and refresh under cold water.
3 Whisk the eggs in a medium bowl with the mint, salt and pepper.
4 Heat the oil in a 24cm non-stick frying pan. Add the courgettes cook for 1-2 minutes then add the potatoes, onions and garlic, cook for 3-4 minutes, until beginning brown. Stir in the peas and broad beans, keeping 10g of each for the salad.
5 Preheat the grill. Pour the whisked egg over the vegetables and crumble over the feta, keeping 20g of feta for the salad. Cook over a gentle heat for 10-12 minutes until almost set. Transfer the pan to the grill and cook for 3-5 mins until the top is golden and cooked through.
6 Place a plate or board over the top of the pan so that the frittata falls onto the plate. Slice into wedges and serve with the salad.
Peashoot and mint salad
1 Wash the pea shoots and rocket, dry well, and tear into bite sized pieces if necessary, add to a medium bowl with the mint, reserved peas, broad beans and feta.
2 Drizzle the leaves with the oil and a squeeze of lemon juice, seasoning with a little salt and pepper.
3 Mix leaves and dressing together and serve with the frittata.
For more recipe inspiration and information about Jersey Royals, visit www.jerseyroyals.co.uk. For more about Jimmy Doherty, visit www.jimmysfarm.com